Member Spotlight: Jimmie Bluford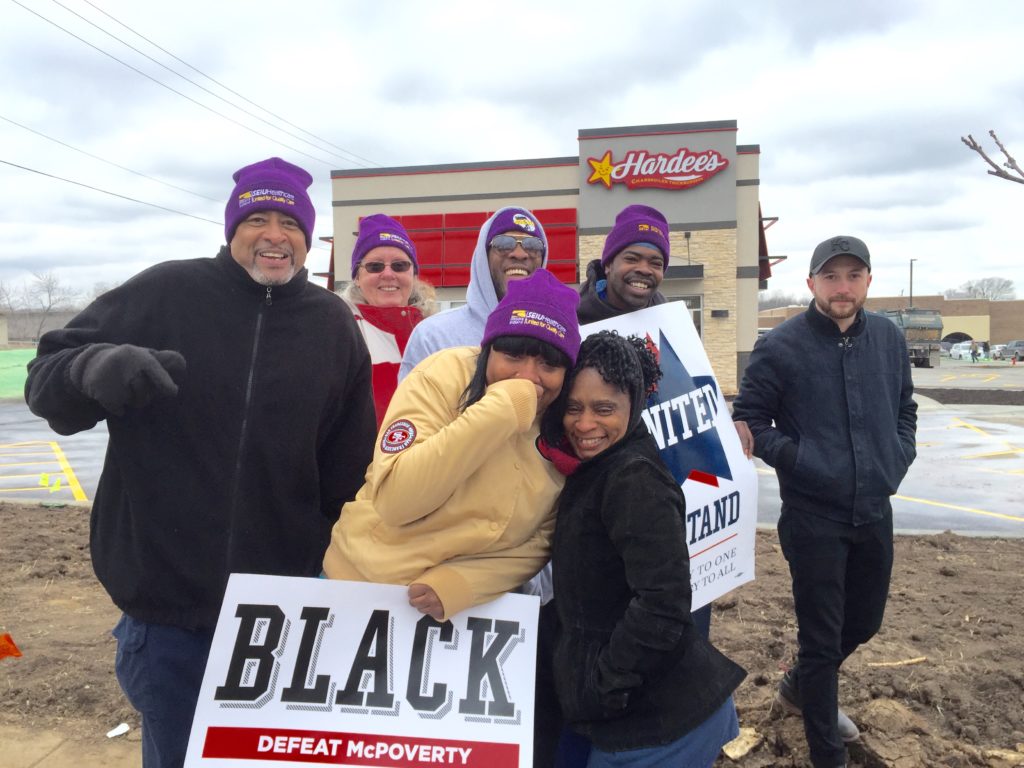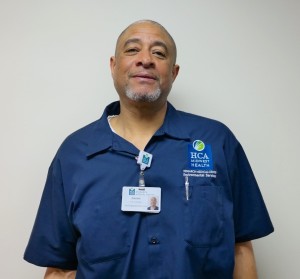 "It's what YOU make it!"
This phrase encapsulates how Jimmie Bluford feels about his union and what he wants everyone to take away from his experience as a leader of his union. Jimmie is a lifelong Kansas City resident and he has been employed as an Environmental Services/Floor Tech for fourteen years at Research Medical Center.
"We're the ones that make up the union and we've got to stand up fro each other," said Mr. Bluford.
Jimmie has been an active member in our union since his facility was organized and was elected as a shop steward from the beginning. When asked about why he got involved in the first place, Jimmie said, "I saw how employees were being treated without dignity and respect and it was time we had a voice."
Not only has Jimmie stood up and become a leader in the shop, he has also been very active with community allies and taken part in actions
for the Fight for $15, Black Lives Matter, and also stood with those marching during the New Poor People's Campaign that kicked off this year.
As part of Jimmie's dedication, he also serves on the SEIU Missouri/Kansas State Council and really enjoys making sure that the candidates that come to the our union seeking endorsements are on the right side of the issues and that they stand for the same things that we all are fighting for.
When asked about some of his proudest moments as a union leader, Jimmie smiles and says that it has to be the contract rallies. "I really enjoyed seeing everyone out there supporting higher wages and better benefits for everybody, but I also liked seeing management sweat!"
He continued saying, "those moments when everyone is rallying together shows what power we have when we are united."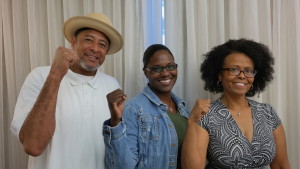 When he is not standing with his co-workers and making sure people understand their rights on the job, Jimmie also enjoys casting a line into some local fishing spots around the area and likes bringing crappie back home the best.
Jimmie is also a happy newlywed that stresses communication is key to any successful marriage. Communication is something he takes pride in as a part of his union experience too. "I try to express to new people that it's about more than just a job, it's about higher wages, better benefits, and then making sure that our community is better."
Jimmie's service as a steward, on the state council, and on two bargaining teams shows he is committed to making the lives of his union members and those in his community better.
Thanks for all you do, Mr. Bluford!