Women's March Momentum Continues with Delia Ramirez Win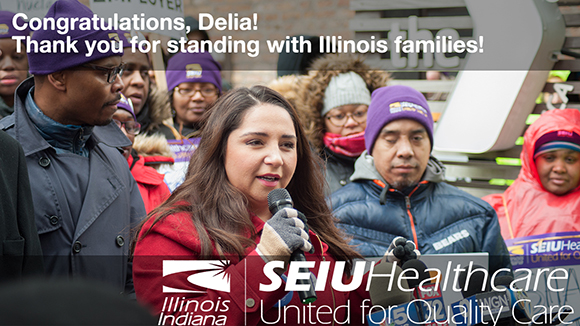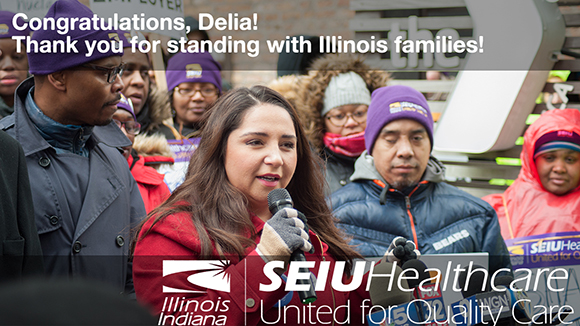 CHICAGO – Following is the statement of SEIU Healthcare Illinois Vice President of Collective Bargaining & Representation Jaqueline Rodriguez in response to Delia Ramirez's victory for the Democratic Primary 4th Illinois house district:
"Today families in the 4th Illinois house district choose an independent, grassroots champion from the neighborhood in Delia Ramirez and rejected corporate special interests and machine politics. She is rooted in the community and ready to serve.
"Delia is one of the thousands of women across the country who were inspired to run by the Women's March movement of which SEIU Healthcare helped lead. Ramirez is exactly who we need to stand up to the nearly daily attacks the working class, women, and immigrants face from Bruce Rauner and Donald Trump.
"Having led community non-profits, she understands the issues that SEIU Healthcare members face on a day-to-day basis. As the daughter of Guatemalan immigrants, she understands how immigrants enrich our communities.
Our members know Delia will fight for their economic freedom. She has championed the $15 minimum wage and proudly stood alongside YMCA child care workers in her district fighting for a fair contract.
"SEIU Healthcare members will help ensure the march for progress continues on into November and beyond when Delia Ramirez is elected to the Illinois House of Representatives."
###