Ken Dunkin Soundly Rejected AGAIN; Robinson is right for the 5th House District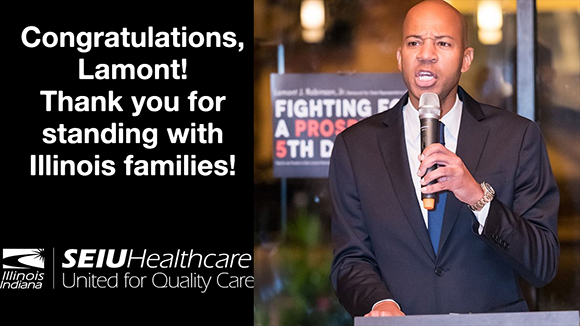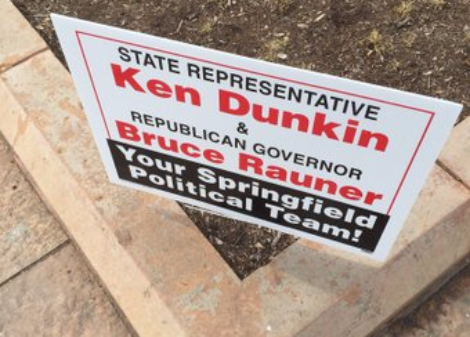 CHICAGO–The following statement was released by SEIU Healthcare Illinois Executive Vice President Faith Arnold regarding the Primary Election Night victory of Lamont Robinson Jr. as the Democratic Party's nominee for state representative of Chicago's 5th House District:
"Voters in the 5th Illinois House district today spoke loudly and clearly against 'bought and sold leadership' by selecting Lamont Robinson Jr. to represent the Democratic Party in the upcoming November general election.
"Their voice was a sound rejection of former State Representative Ken Dunkin who turned his back on home child care workers in 2016 when they needed him to protect them from attacks on child care services by Gov. Rauner. He thought he could sneak back in, but voters saw through his antics.
"In Robinson, the district has an entrepreneur who believes that investing in the community is how you build the community. He is a small business owner who pays his entry-level workers $15 an hour. That's leading by example.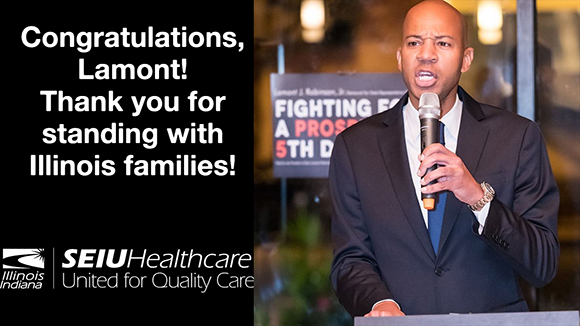 "In addition to owning a business, Robinson is a college lecturer and son of a school teacher who connects the value of education and putting that education to good use to develop businesses and jobs. He will work hard in Springfield to make sure that every community has well-funded public schools.

"Robinson will also make sure our state's most vulnerable have a voice in Springfield. He will be an advocate for funding for home healthcare workers and their consumers. He will stand to protect children from attacks on child care services. And he will look after our safety net hospitals that are vital for low income neighborhoods.

"SEIU Healthcare Illinois members endorsed Robinson because he represents high values for his community."

###