Governor's Budget Slashes Nearly $60 Million from Child Care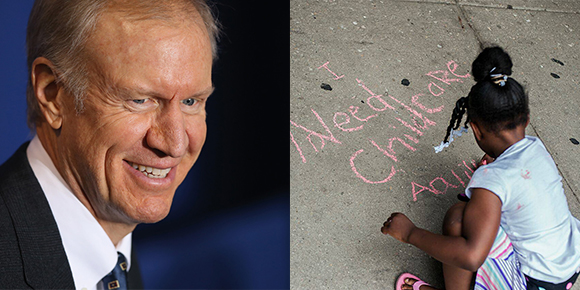 In another hit to working families, Governor's Budget cuts $59.4 Million in funding for federally mandated Child Care Assistance Program extension despite legislature approval.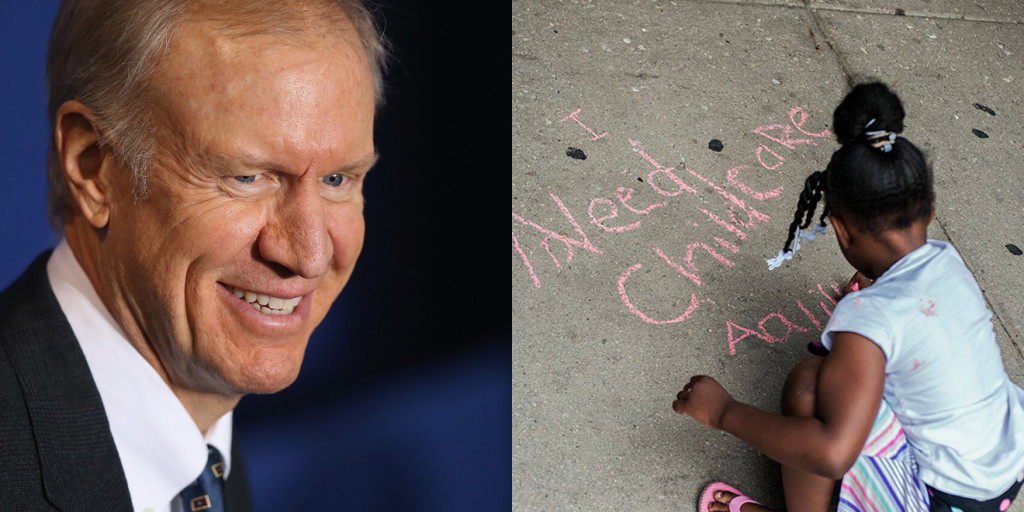 In budget documents released Tuesday, Governor Rauner declared he would cut nearly $60 million for an extension of the Child Care Assistance Program that was both mandated by the federal government and approved by the state legislature. That funding would go to expand CCAP eligibility for working families from six to twelve months, per the federal block grant, and ensure that families have the continuity of care they need.
Currently, Illinois' CCAP eligibility is re-determined every 6 months, and children can lose access to their care setting, even if they are eligible again a short time after they are removed from the program. This creates a reality where kids churn in and out of child care settings and subsidy payments, leading to instability that impacts their development and school readiness, and adds additional burdens to working parents.
To remedy this instability, the 2014 federal reauthorization of the Child Care and Development Block Grant (CCDBG) extended eligibility from six months to twelve months meaning the state cannot end assistance to families for modest income changes, or temporary changes in work, training, or education activities, within 12 months of program approval.
Governor Rauner and Secretary Dimas in the Department of Human Services have repeatedly requested waivers from the federal government to delay implementation of this change that would be beneficial to families and children across Illinois. This waiver has resulted in the nearly $60 Million being cut from CCAP in the budget.
CCAP has yet to fully recover from the devastating cuts that the Governor implemented in 2015. The program currently serves nearly 30,000 fewer children now than before those eligibility restrictions were put in place. Illinois has not only the opportunity, but the federal mandate, to improve its program to best serve families, and instead the Governor is using another budget crisis of his creation to harm the parents and children who are most in need of help.