DORS Personal Assistants & MHH Workers Win Raises in Illinois Budget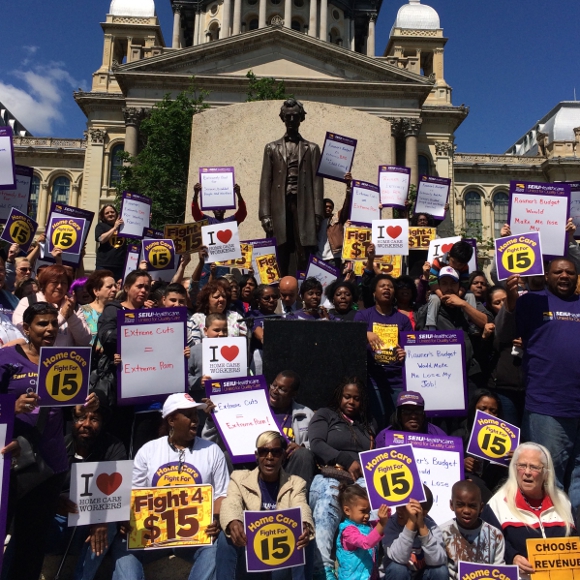 Following the devastating two-year budget impasse, the Illinois General Assembly finally approved a new state budget after voting to override Governor Rauner's veto.
So much damage has already been done, but we are finally getting our state back on track. Our union continues to negotiate with the Rauner administration over a new contract, and at the bargaining table the governor is still demanding a wage freeze. But, the General Assembly took action to ensure caregivers for people with disabilities got an increase this fiscal year while we bargain.
Personal Assistants and MHH workers have a lot to celebrate in this budget and it's thanks to the tireless work of our members and allies throughout the impasse that we have this victory:
We won raises for Personal Assistants & MHH workers!
The state budget includes a $0.48/hr. raise for all PAs and MHH workers effective August 5, 2017. We are currently in talks with the State to determine when the raise will be reflected in paychecks and we will share that information as soon as we have it.
These raises are a big step forward toward winning $15/hr., but we have more work to do! Our fight to stop Governor Rauner's terrible overtime policy continues and we are keeping the pressure on at the bargaining table too.
If you have any questions about our raises, please call our Member Resource Center at 866-933-7348.