Unprecedented Power Grab: Rauner's Plan to Buy the Legislature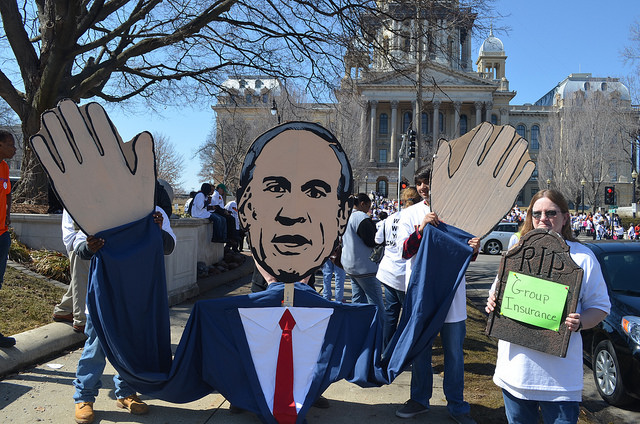 Since Bruce Rauner and his wealthy friends bought the governor's mansion, they've realized that rolling over the working families of Illinois isn't as easy as vulture capitalism. Demanding draconian cuts to critical services that would devastate hundreds of thousands of Illinois families, their agenda has hit a brick wall — in the legislature and in the eyes of the public.
Rauner's solution? Buy the legislature. And they're not even being subtle about it. From the Sun-Times' Natasha Korecki:
One potential candidate, Rob Meister of Champaign, told a newspaper Rauner met with him and made a pitch and a pledge. "He told me very specifically that he has $20 million and that he's working to do a million for 20 races that he thinks are the most winnable." … The idea is to plow an unprecedented amount of money — $1 million per race — into targeted legislative races to rid the Democrats of their veto-proof majority.
It's just one more reason to keep the focus on saving vital services. Keep calling, writing, and visiting the Governor and your legislators to demand #NoCuts!