Memo to reporters: Bruce Rauner power grab hits a wall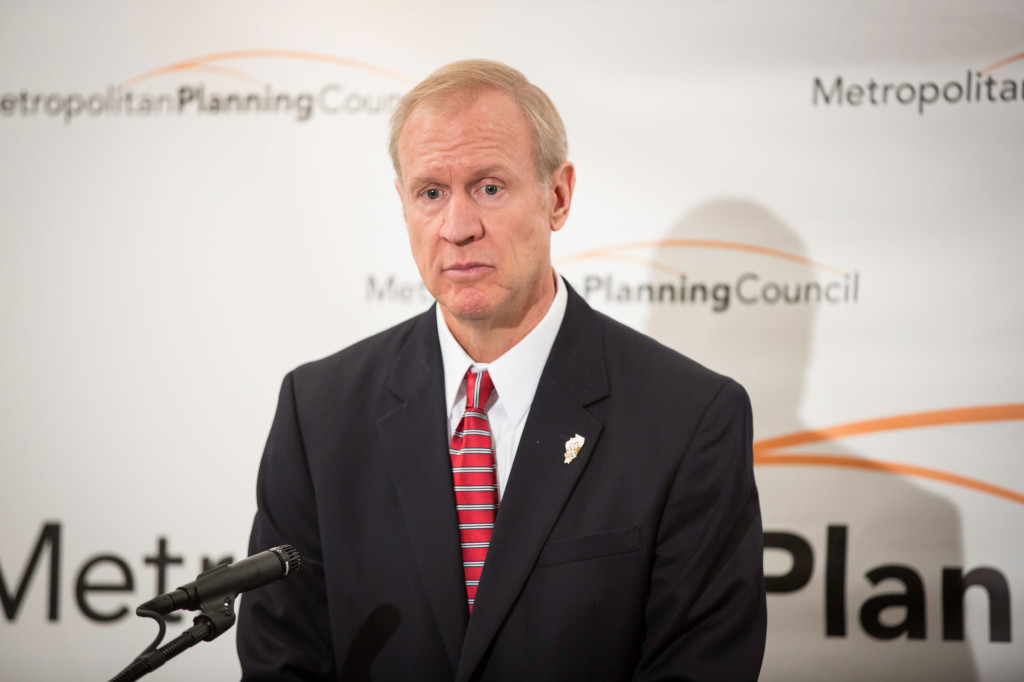 Negative media coverage, critical commentary, polling all suggest that Rauner strategy's a flop
In a week that saw Bruce Rauner and his wealthy allies finally follow through on threats to pour unprecedented amounts of money into an independent expenditure supporting his extreme legislative agenda, the reaction has been nothing short of an utter flop. In fact, this week saw a wave of stories suggesting that a) the dangerous cuts he's demanding would devastate Illinois working families—especially our most vulnerable, and b) the only thing his campaign-style TV ads are likely to produce is a government shutdown.
Across Illinois, stories like this Monday piece on WCIA and this Thursday piece on WICS broadcast the voices of ordinary home healthcare and child care providers – and the families who depend on them – telling their personal stories of how dangerous and devastating the cuts Rauner is demanding would be. Newspaper columns and Letters to the Editor also poured in across the state, decrying Rauner's tactics and his agenda—and demanding he get to the business of governing and stop the election-style campaign charades.
New polling also revealed that the public overwhelmingly opposes Rauner's cuts to home healthcare and child care services, and that his demands for these cuts to vital services only exacerbate the majority perception that Rauner cares only about protecting the interests of big corporations and the very wealthy over doing what's right for the rest of us. Huge majorities (73% & 68%)—including large pluralities of Democrats, Republicans, and Independents alike—view Rauner's cuts to home healthcare and child care unfavorably, which is only likely to get worse as the voices of these affected are heard.
And finally, as everyday Illinoisans continue to demand politicians end the partisan bickering and offer real solutions to the budget crisis, commentators and elected officials of every political stripe agreed that Rauner's $1 million-per-week, scorched-earth TV blitz attacking his political opponents was only likely to force the very government shutdown he claims he wants to avoid.
For a guy who ran on his business record, this week represented a terrible return on Rauner's investment as he tries to purchase support for something the public just isn't buying.