Another Rauner appointee being paid from Department of Human Services budget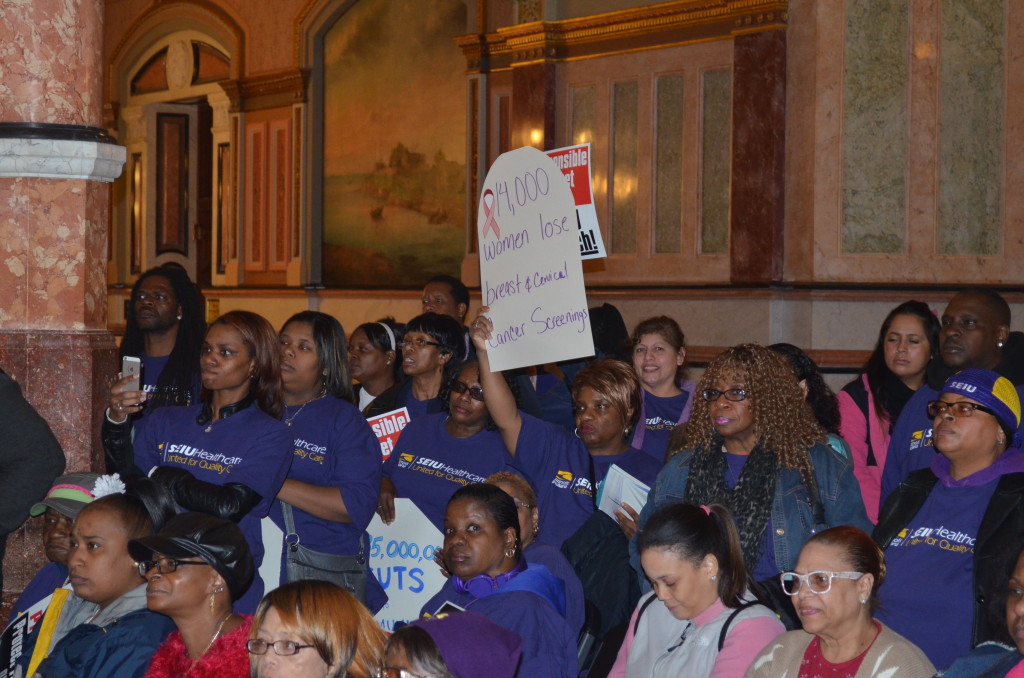 After the revelation that Governor Rauner's education czar Beth Purvis receives a quarter of a million dollar salary siphoned from the Department of Human Services (DHS) budget, evidence has emerged that another Rauner appointee pulls their salary from the DHS budget.
Jennifer Hammer, an advisor to Governor Rauner, receives a $115,000 salary from DHS' slim budget.
Natasha Korecki from the Sun-Times has more details.
In April, Governor Rauner proposed cutting $26 million from the following DHS programs and services:
(1) Funeral & Burial; (2) Immigrant Integration Services; (3) Welcoming Centers; (4) ARC Lifespan; (5) Best Buddies; (6) Autism; (7) Group Home Loans; (8) Compulsive Gambling; (9) Westside Health; (10) Addiction Prevention (GRF); (11) Addiction Prevention (Youth Alcohol & Substance Abuse); (12) Assistance for Homeless; (13) Community Services; (14) Teen REACH; (15) Coalition F/Tech Assist-Child; (16) For Children's Health Program; (17) Outreach to Individuals to Engage in Services; (18) Regions Special Consumer Support; (19) SMRF Training; (20) Transportation; (21) DD Latino Outreach; (22) Microboard Development and Outreach; and (23) Epilepsy.
The Governor later rescinded some of the proposed cuts.