SEIU members call on Bank of America to support home care and childcare workers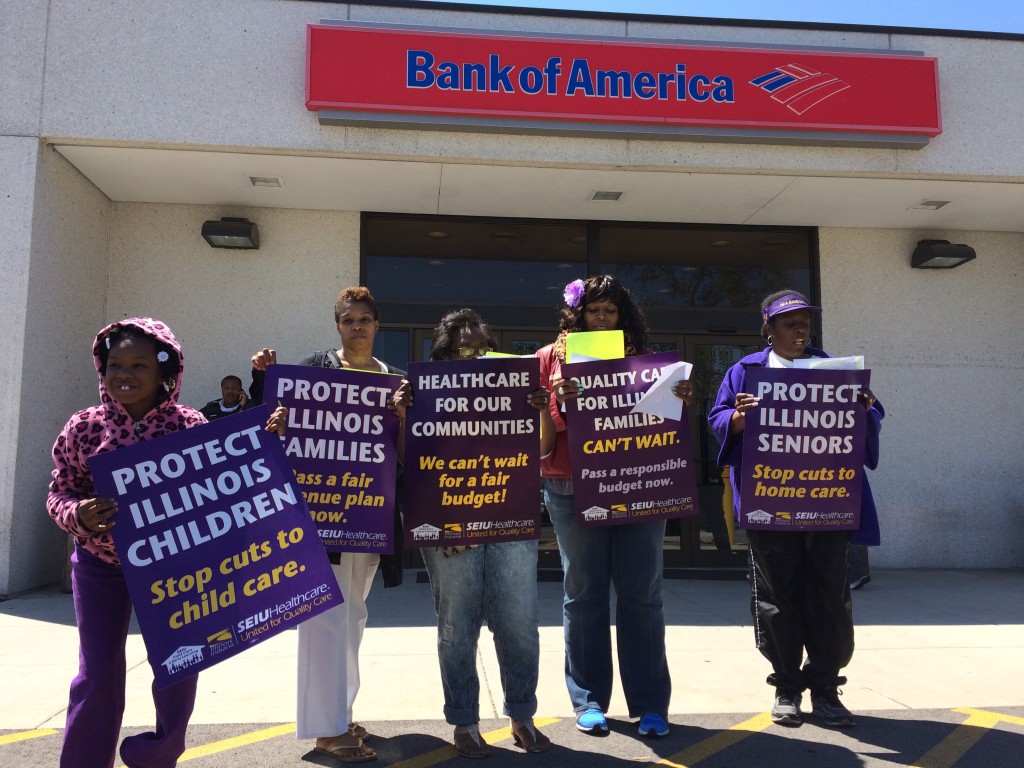 On Friday, SEIU members went to Bank of America in Calumet City to deliver a letter for the manager to fax to Illinois Bank of America President Timothy P. Maloney.
The letter calls on BoA to refund money from toxic swaps to help fund home care and childcare services in the face of Governor Rauner's massive service cuts in his proposed budget.
The members rallied inside the bank branch, chanting and engaging customers until security moved them outside where the rally continued in front of the bank. While waiting for a confirmation sheet to prove that the message had been faxed, members distributed fliers to passers-by, explaining that Rauner's budget cuts would hurt seniors, children, and the workers who provide care through loss of hours, loss of care, elimination of workers healthcare benefits, and more.
The police arrived just as the bank manager emerged from the bank and delivered confirmation of the fax.