Capitol Fax: SEIU blasts Rauner over contract talks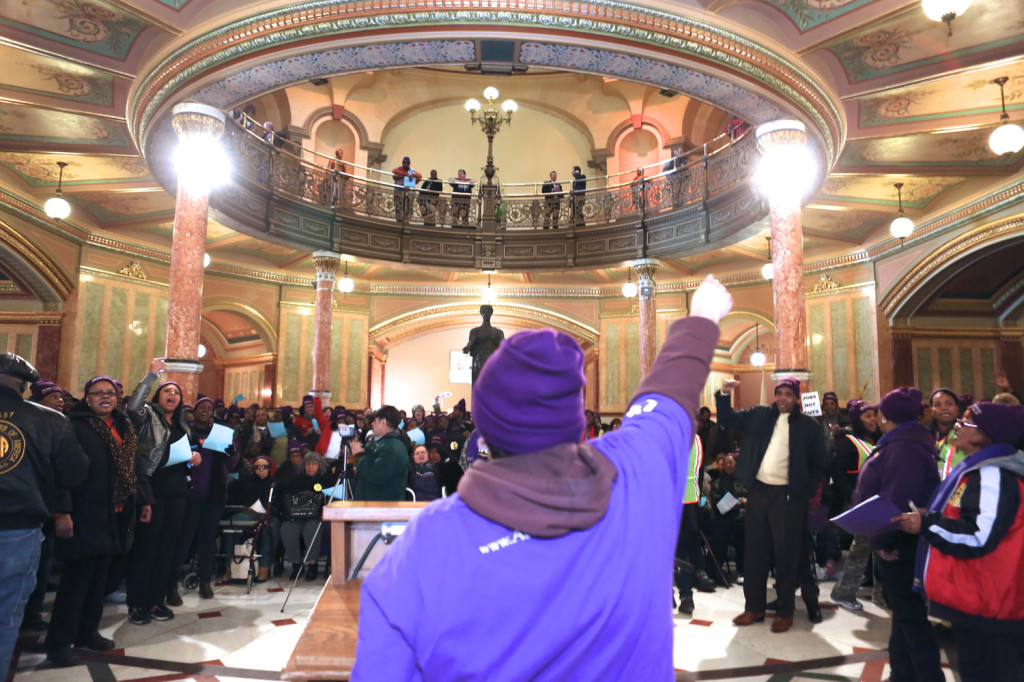 by Rich Miller
Gov. Bruce Rauner's administration is apparently playing hardball with SEIU over a union contract covering 50,000 childcare and home care workers. Negotiations began Monday, even though the contract expires June 30th. Rauner's opening offer was pretty harsh. From a union insider…
Rauner wants to take away virtually all union benefits that have been bargained for by these employees over the years, including health care, for tens of thousands of low-wage workers. These employees don't get state-insurance, by the way, but belong to a union-funded plan. Taking health insurance away would represent a real hardship for them.

What's more, Rauner is demanding that his administration stop collecting dues from workers, a time-tested union-busting tactic.

He'd also cut training-which would adversely affect the quality-of-care for countless seniors and persons with disabilities.

Additionally, as if this were one of his newly-acquired private equity properties, he wants to convert these workers into "independent contractors." He also wants to remove the state's neutrality position on the union and make it much harder for workers and the union to communicate.