200 Illinois Home Care Leaders Unite in Chicago, Kicking off Fight for $15 & Home Care for All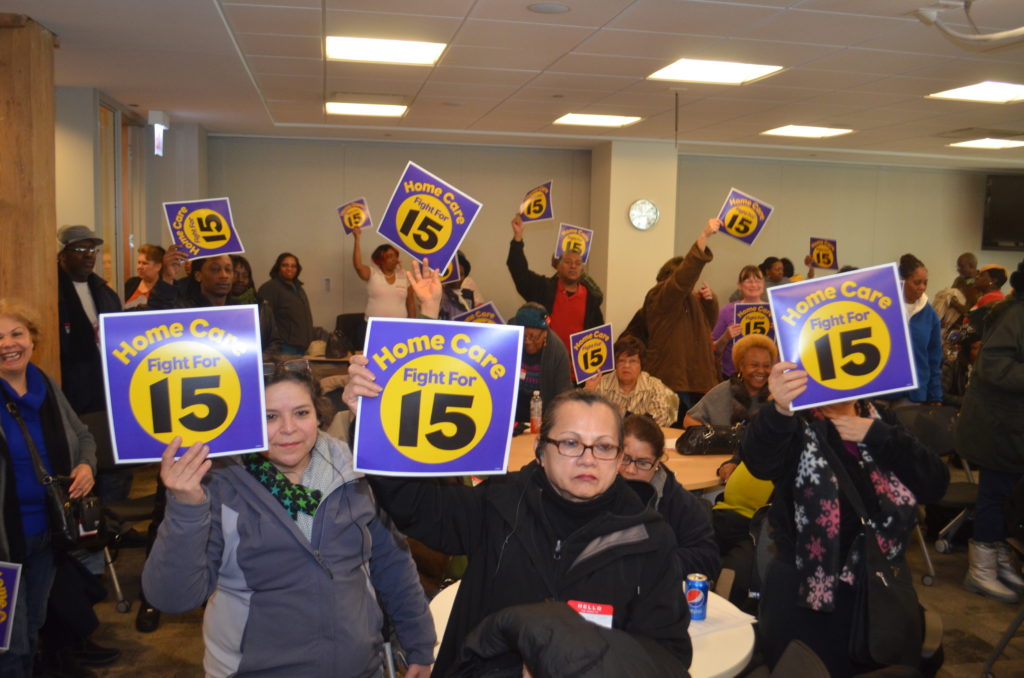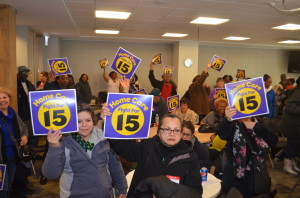 On Saturday, February 28, home care workers from across Illinois traveled to Chicago to kickoff the campaign for $15 and home care services for all who need them. The morning opened with a town hall meeting where home care workers, consumers, allies, and academics spoke out about the dire need to raise home care wages and expand services to more seniors and people with disabilities. Chicago home care worker Tracy Daily shared her day to day struggles living on low wages, see her remarks here:

Other speakers included home care worker Liliana Cordero, home care consumer Larry Biondi, Katie Jordan with the Illinois Alliance for Retired Americans, and UIUC Professor Marc Doussard.
Several lawmakers attended including, State Representative Mary Flowers, State Representative Christian Mitchell, State Senator William Delgado, State Senator Daniel Biss, and mayoral candidate Commissioner Jesus "Chuy" Garcia. Electeds listened intently to stories being shared and then closed the event by pledging their support to the campaign publicly. The event was heavily covered by Chicago media, click here to see clips from the major news networks.
After a break for lunch, workers participated in various trainings to hone skills for the upcoming fight, like Organizing 101, How to Plan an Action, Spokesperson Training, Lobbying 101, Disability Awareness, Representational Training, and a teach-in on economic inequality.
Everyone left with a renewed commitment to the fight for $15 and home care for all, armed with new knowledge and skills to take on the challenges ahead!