Faith Leaders Hold "Souls to the Polls" Event Outside the Chicago Board of Elections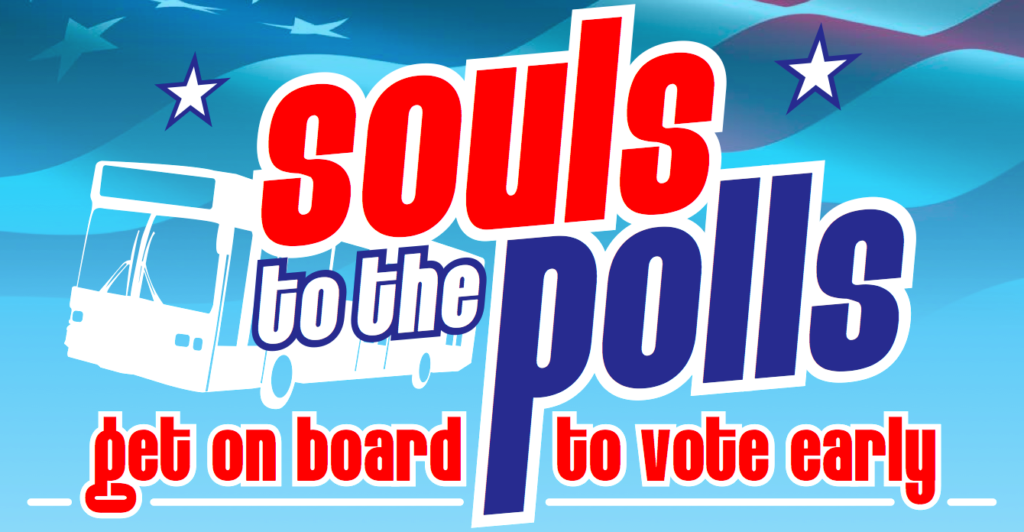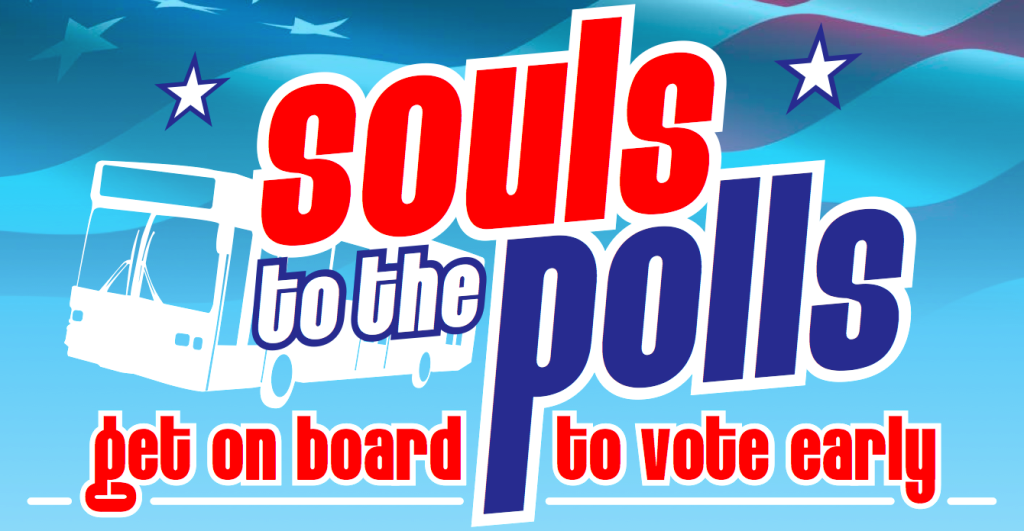 More than 100 Churches Join Early Voting Initiative to Drive African-American Voter Turnout
Faith Leaders Call for "Real Solutions" Such as an Elected School Board, Creating Good Jobs, and Ending Mass Incarceration with a Bold Restorative Justice Plan
(Sunday, Feb. 15th, 2015, Chicago) –The "Souls to the Polls" coalition of faith leaders and African-American ministers across Chicago held a press event right outside the Chicago Board of Elections just before church congregants cast their votes in the city's election for mayor and aldermen. (See the launch of the "Souls to the Polls" early voting drive on Jan. 28th).
Chicago FOX 32: Faith Leaders Hold "Souls to the Polls" To Drive Early Voting

"Today more than 100 churches around the city of Chicago have joined together for our 'Souls to the Polls' early voting Initiative. After 50 years from the passage of the Voting Rights Act it has never been more important to vote on issues that affect the African-American families and communities of color," Rev. Curtiss DeYoung. "While Souls to the Polls does not endorse candidates, we know it is vital that our churches and communities vote and make our voices heard on the key issues facing our neighborhoods. If we do not vote, our neighborhoods will continue to be left behind.
Rev. Curtiss DeYoung, Rev. Marvin Hunter, Father Larry Dowling, and Rev. Chris Harris   were among the faith leaders who organized the event.
Pastor Chris Harris Speaks at Souls to the Polls Event: "We Have a Moral Obligation to Exercise Our Right to Vote"

The "Souls to the Polls" effort does not endorse any of the Chicago mayoral candidates, but faith leaders want African-American voters and working families to seize the opportunity to vote early in this year's municipal election. Faith leaders say that the only way to guarantee that black communities and concerns are addressed is if African-Americans get out to the polls and vote. Early voting lasts until Saturday, February 21st.
Early voting in the black community has never been more important with so many vital issues and crises facing the future of Chicago, such as the urgency to create good jobs with living wages in all neighborhoods; guarantee quality education for all children; expand affordable child care and early learning; the choice of an elected school board that's accountable to the community; reducing gun violence; lack of affordable housing; ending mass incarceration for people of color; and embracing a comprehensive restorative justice plan for those with criminal records. Faith leaders say that none of these systemic issues will be addressed if communities of color and working people don't show up at the polls and let their voices be heard.
Churches participating in the"Souls to the Polls" early voting drive include:
Old St Pats Catholic Church
First Baptist Congregational Church
New Landmark Missionary Baptist Church
Metropolitan Baptist Church
Greater Bethlehem Missionary Baptist Church
Way of Life Church International
St Agatha Catholic Church
Kingdom Baptist Church
St Martin de Porres Catholic Church
University Church
Metropolitan Community Church
Liberty Baptist Church
Trinity UCC
Urban Village Church Hyde Park Woodlawn
Pullman Presbyterian Church
Greater Institutional Church
Urban Village Church River North
Humboldt Park UMC
Kimball Avenue Church
Urban Village Church Wicker Park
Ravenswood UCC
Second Unitarian Church
Unity Temple
Urban Village Church Andersonville
Church of the Good Shepherd