Missouri SEIU Members Head to Jefferson City for Annual Lobby Day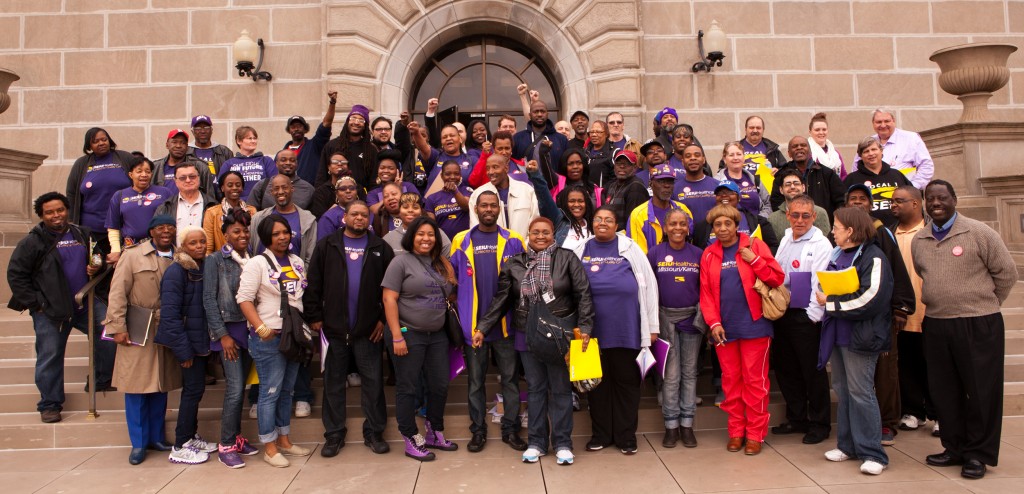 SEIU Healthcare Missouri members traveled from both St. Louis and Kansas City for our annual Lobby Day on April 2. Nursing home workers, hospital employees, and home care providers met with lawmakers to discuss the importance of expanding Medicaid, protecting the right to vote for all Missourians, and the need for a state increase to the minimum wage.
Charice Walker, a Medical Assisstant at Encompass Medical Group in Kansas City, said this was her second Lobby Day. "I had really good conversations with both republicans and democrats. I shared a story about my family member who is barely scraping by earning just over the minimum wage to drive home the need for an increase, and I really felt like the lawmakers listened and wanted to hear about the impact on Missourians."
After hitting the halls of the Capitol, members said goodbyes to new friends they made from across the State and parted ways to bring enthusiasm around these issues back to their workplaces and communities.