Trouble for Illinois Congressman Rodney Davis: New Polls Show Public Moved By Immigration Reform Votes, Gov't Shutdown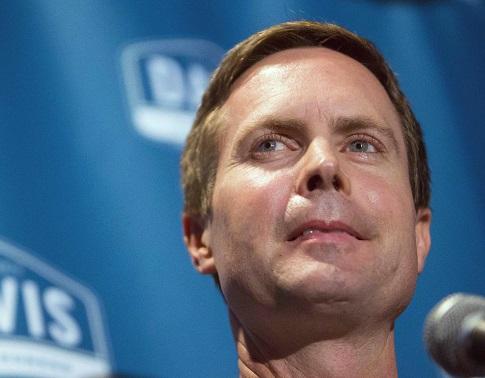 (October 29th, 2013, Springfield, IL) — New Public Policy Polling (PPP) polls of eight congressional districts — including Congressman Rodney Davis (IL-13th District) — commissioned by the Service Employees International Union (SEIU), show that Republican House members can begin to rebuild the damage to their popularity caused by the government shutdown if they vote for commonsense immigration reform.
"It's clear from these polls that Republicans were damaged by the government shutdown and that voters want their representatives to work on fixing the problems facing America, in this case immigration reform," said SEIU Executive Vice President Rocio Saenz. "Speaker Boehner, by siding with extremists in his party and refusing to schedule a vote on immigration, is putting at risk members of his caucus who could otherwise side with  their constituents and vote for immigration reform. Republicans, Independents, Democrats, faith, business and labor leaders are united in calling for a vote on citizenship for immigrants this year. It's time for the Republican leadership to listen to the American public and schedule a vote on immigration reform."
The districts polled were those of Representatives Gary Miller (CA-31), John Kline (MN-2), David Joyce (OH-14), Joe Heck (NV-3), Rodney Davis (IL-13), Mike Grimm (NY-11), Frank LoBiondo (NJ-2) and Mike Fitzpatrick (PA-8).
These poll numbers spell trouble for Congressman Davis:
Q2) Do you approve or disapprove of the job Representative Rodney Davis is doing in Congress?
30% Approve
41% Disapprove
29% Not sure
Q3) If the election for Congress were today, would you vote to re-elect Republican Rodney Davis, or would you vote for his Democratic opponent?
44% Rodney Davis
42% Democratic opponent
14% Not sure
Q4) Does the recent government shutdown make you more likely or less likely to vote to re-elect Republican Congressman Rodney Davis in 2014?
35% More likely
48% Less likely
12% Doesn't make a difference
5% Not sure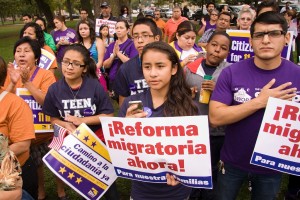 Q6) Would you be more likely or less likely to support Representative Davis if he voted in favor of passing the immigration reform proposal I just described, or would it not make a difference?
37% More likely
26% Less likely
32% Wouldn't make a difference
5% Not sure
"Voters in swing districts continue to be mad at their House members about the shutdown," said Tom Jensen, Director of Public Policy Polling. "But we also find that immigration reform is extremely popular – across party lines – and that voters will be more inclined to vote for their representatives next year if they vote for it."