Child care providers, working parents take on big banks over toxic swaps that cost Illinois millions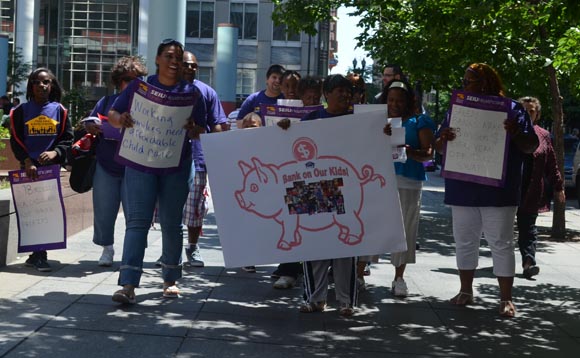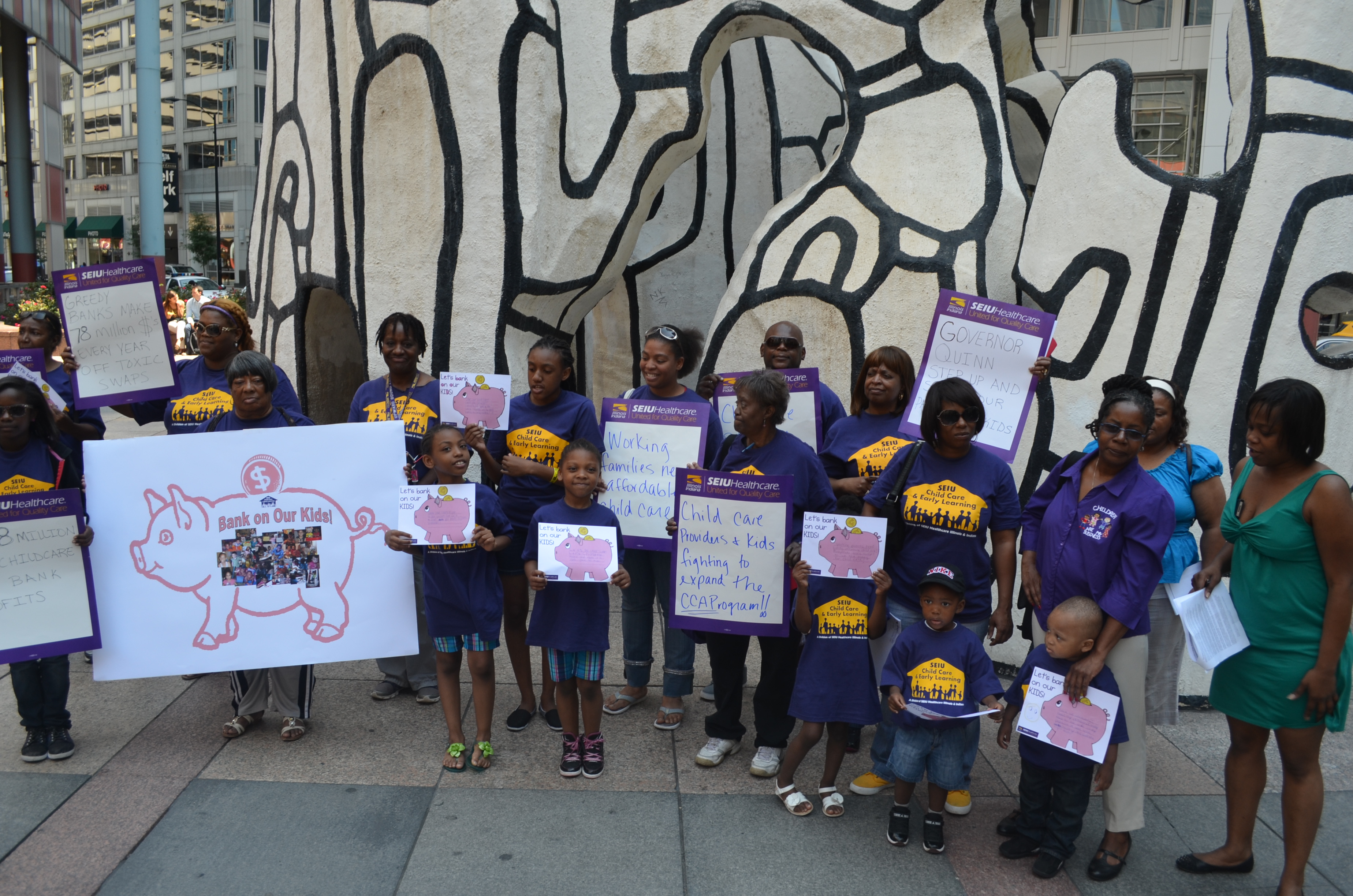 In the ongoing battle for a greater investment in Illinois child care, providers, working parents, and kids took their message to the streets of Chicago, calling for solutions to the struggles working parents face everyday trying to secure quality, affordable child care.
The day kicked off outside the Thompson Center with allies from Stand Up! Chicago who were touting the release of a new report from the Economic Policy Institute (EPI), "What Families Need to Get By: The 2013 Update of EPI's Family Budget Calculator." The report reinforced what providers and parents have been saying for a long time: child care costs are skyrocketing and swallowing up family incomes.
The new EPI study notes that monthly child care costs are the largest individual expenses for a single parent, three children family at $1,779 per month in Chicago (see the chart below).
EPI Family Budget Calculator: Chicago — One Parent, Three Children, 2013
Item

Cost

Monthly Housing
$1,012
Monthly Food
$735
 Monthly Child Care
 $1,779
Monthly Transportation
$459
Monthly Health Care
$1,464
Monthly Other Necessities
$447
Monthly Taxes
$710
Monthly Total
$6,606

 

Annual Total

 

$79,277
Armed with the findings of this new report, advocates called for solutions like increasing the minimum wage and renegotiating toxic bank swaps that cost Illinois taxpayers $78 million each year. If Governor Quinn and financial institutions like J.P. Morgan Chase, Bank of America, and others were to renegotiate these toxic swaps, the millions could be redirected to child care and open access to the Child Care Assistance Program for over 14,000 more kids.
Before departing the Thompson Center, a delegation delivered a letter to the Governor's office, urging him to take on the big banks profiting off of bad deals and demand that they renegotiate without imposing termination fees.
From there, the group marched and chanted up LaSalle Street to a local Chase branch. Inside, the chants continued as Tina Carroll presented the branch manager with a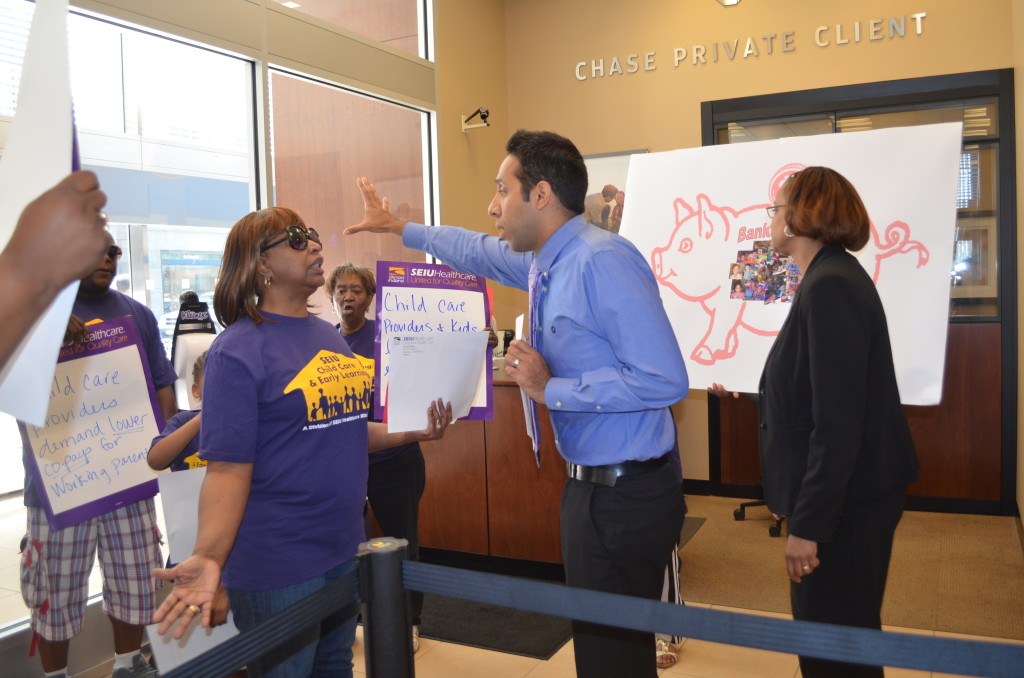 letter for CEO James Dimon. See video from inside the bank here.
Roger and Summer Walker participated in the action and brought their 3 daughters along. "I'm going back to school right now so I can further my education and better provide for my family," explained Mrs. Walker, "my husband works full-time and without the Child Care Assistance Program, we'd have nowhere to turn for quality, affordable child care services while we're working and attending school. This program is vital for parents like us, and 14,000 more kids could get the care they need if greedy banks would just renegotiate these toxic swaps. Taxpayers bailed them out once already – now this?!"