SEIU Healthcare Indiana Members Rally for Comprehensive Immigration Reform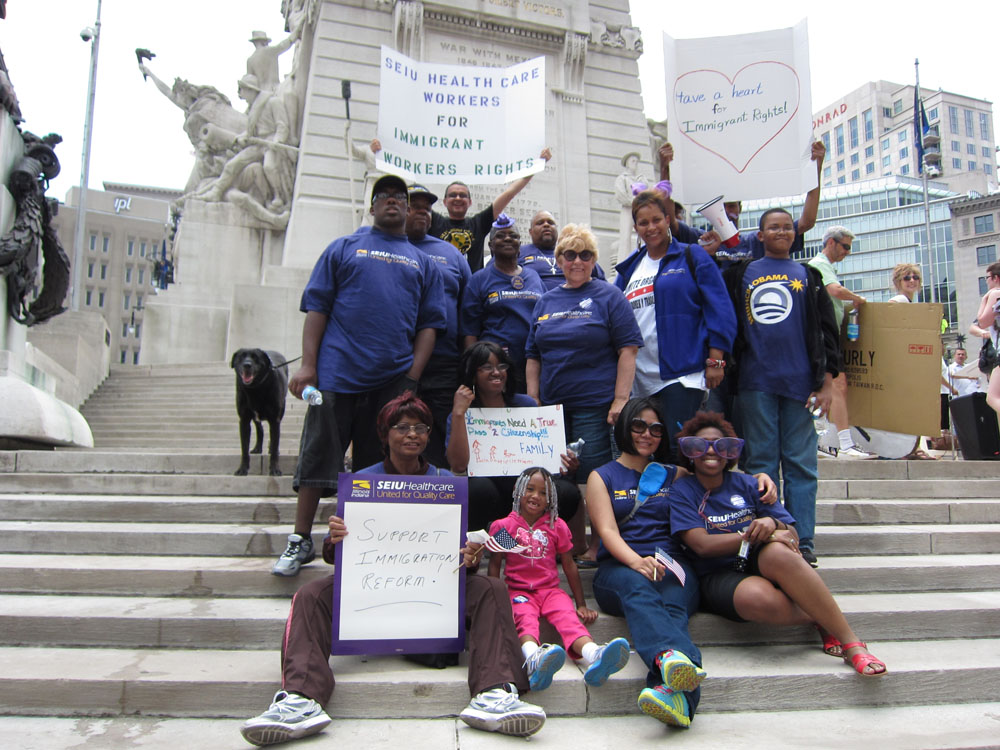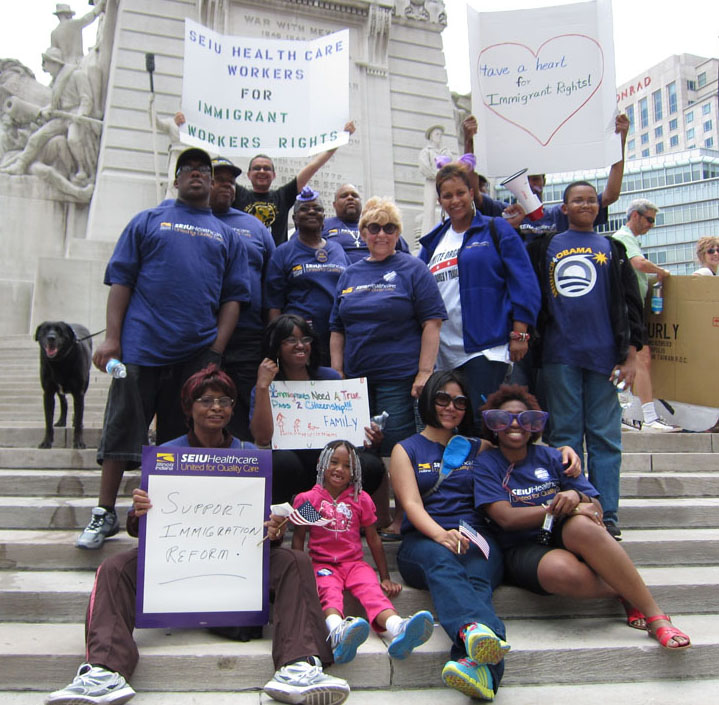 On Saturday, June 15th, SEIU Healthcare Indiana members joined a contingent of workers, students, and community organizations to call on federal lawmakers to support and pass comprehensive immigration reform. Senator Joe Donnelly of Indiana was a key target for the rally that took place in Indianapolis.
Over 100 supporters marched and chanted between the Statehouse and Monument Circle, brandishing signs that echoed their message to passersby.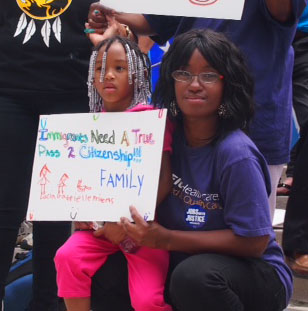 Lucia George of Fort Wayne attended the rally because she's a first generation immigrant and the struggle for a clear, fair pathway to citizenship is an issue that hits close to home. "I have many family members who are hard working members of our society, but they're forced to live in the shadows. Now is the time for Congress to act and pass a comprehensive plan to create a true path to citizenship for the millions across our country who are living just like members of my family," said Ms. George, who also brought her daughter along for the action (pictured above).
A brief program took place after the march, where students and workers spoke out about our broken immigration system and the negative impact it has our communities. Commonsense reform is pending in Congress right now which has the support of the business community, religious leaders, working families, law enforcement, and many more.
You can take action right now by calling Senator Joe Donnelly at 1-877-848-8289 and telling him that Americans deserve a real solution to our broken immigration system, one that:
Ensures a pathway to citizenship,

Keeps families together, and
Is a true, comprehensive reform once and for all.
SEIU members support immigration reform to unite with immigrant workers, raise wage standards for all working people, and improve our economy. The time is NOW!