Service & Maintenance Workers at Touchette Regional Hospital Vote YES to Join HCII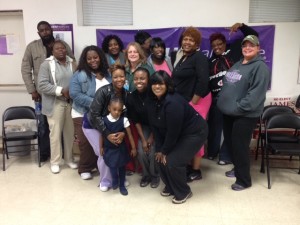 Last week, Service & Maintenance employees at Touchette Regional Hospital voted 'YES' to join a group of co-workers who were already represented by SEIU Healthcare Illinois Indiana. Existing HCII members came from Kenneth Hall, a hospital which was later closed and moved over to Touchette. Members found themselves in a situation where only 1 out of 3 employees were represented by our union and that made it difficult to win meaningful change.
The campaign centered on worker's desire for a voice over issues that were impacting them, their families, and patients — things like jobs security, better working conditions, and better wages.
Hospital management fought workers hard, hiring a union-busting attorney to run their campaign. In the final weeks leading up to the election, workers were bombarded with anti-union materials, were forced to have one-on-one meetings with management, and some were even purportedly bribed with mileage money or being allowed to clock in early to vote no. Despite management's attempts, workers prevailed and are now mobilizing to win a strong new contract.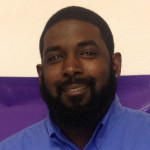 "I would do anything to support my wife and sons," said Ronald McCray who works in Materials Management at Touchette. "Organizing our union is a way for me to provide for them and make sure we have a brighter future. Surely management can easily take care of their families, and the rest of us should be able to do the same. By winning our union, we'll now have a seat at the table and a say in how our hospital prioritizes spending."