HOME CARE IN CRISIS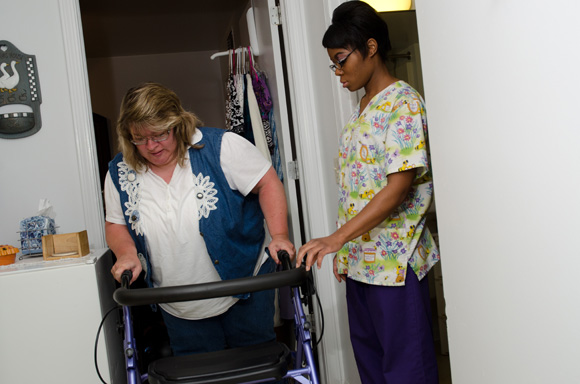 Home care consumers, providers, and allies are taking action to avert a budget shortfall that could threaten home care for 80,000 Illinois seniors.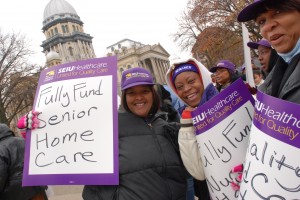 With some home care agencies already struggling under a five-month backlog of overdue state payments, the situation could get drastically worse for seniors and their home care providers, as Reuters explains:
CHICAGO (Reuters) – Illinois warned that it will run out of money next

week to pay for a program that allows 80,000 elderly and disabled people

to live at home, the latest illustration of the state's fiscal crisis.

The Illinois agency that oversees home healthcare providers said in a

letter on Thursday that the money was "projected to be exhausted by

March 15," 3-1/2 months before the fiscal year ends on June 30.

The shortfall will force some smaller nonprofit home healthcare agencies

to close, trigger layoffs at others and leave thousands of elderly

people scrambling for alternatives to in-home care, said Bob Thieman,

executive director of the Illinois Association of Community Care Program

Healthcare Providers.

"The state's going to pay for this one way or another. If these seniors

cannot be picked up by other in-home providers, they're going to wind up

in nursing homes, which will cost a lot more," he said.

State officials say the situation is improving, but Thieman said it is

getting worse for home healthcare providers… they already wait as long as six months to get paid by the state.

"This one is critical," Thieman said, predicting hardship for providers.
Illinois seniors and the workers who make it possible for them to live independently at home are relying on us to take action to save home care. Watch and share this video and tell your representatives how much home care means to you.