Garrison Care Center Workers Keeping the Pressure on for a Fair Contract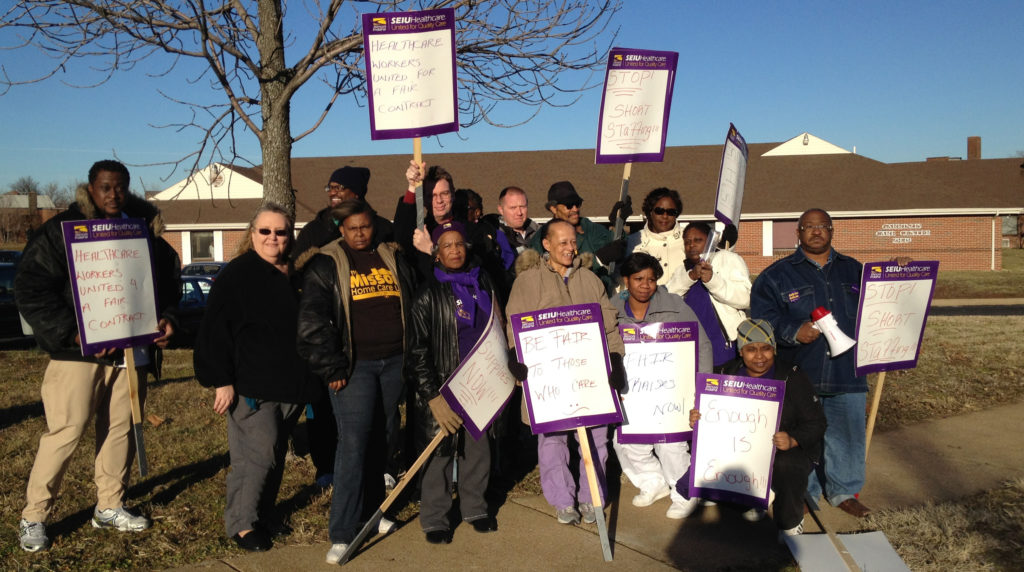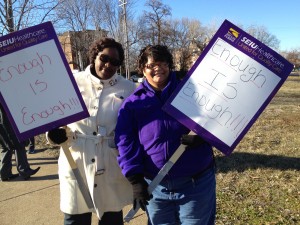 After months of bargaining, caregivers, housekeepers, and dietary staff at Garrison Care Center in St. Louis held an informational picket to highlight management's refusal to bargain in good faith. In late November, management walked away from the bargaining table and announced that they would implement a contract that was never approved by the Garrison workforce. In response, workers filed charges with the National Labor Relations Board, citing management's refusal to bargain in good faith.
While the case is still pending, management decided to return to the table and workers showed their commitment to reaching a fair agreement through good faith bargaining during their picket.
"This picket is important because we want to show our employer that we are united in our goal to reach a fair contract through good faith bargaining," said Delores Gilliam, a Restorative Aide at Garrison Care Center. "It's high time Mr. Gorley do the right thing for the people who keep our nursing home going, not just for himself."
Stay tuned for updates from the Garrison campaign, workers will hold an important meeting next week to decide how to proceed.