Thousands of PAs Ratify New Contract with 99% Voting 'YES'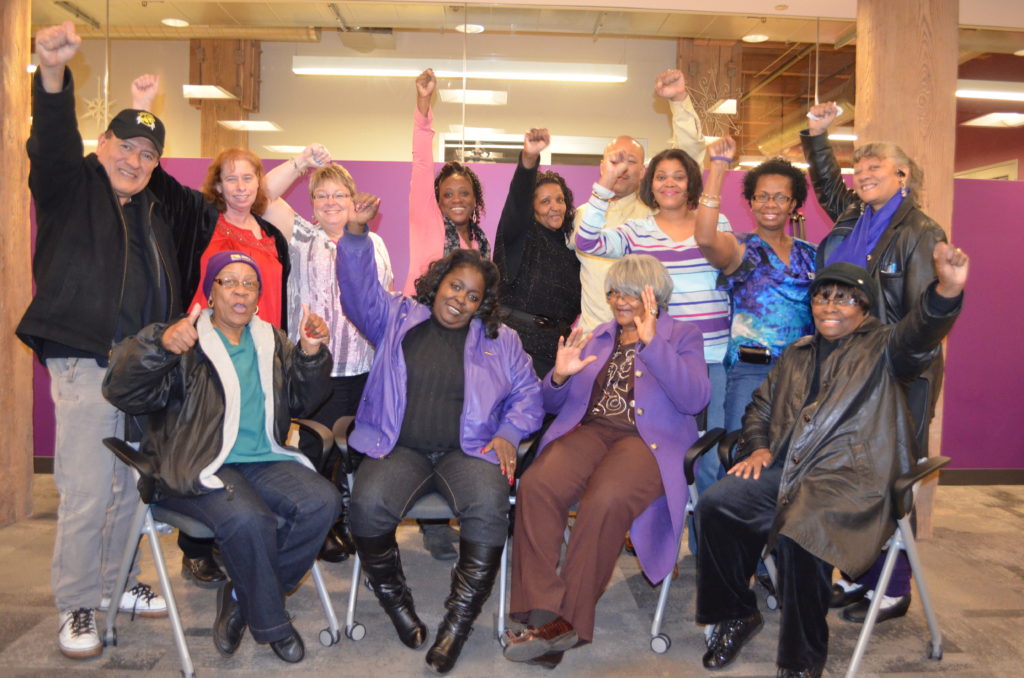 Thousands of Personal Assistants in Illinois voted to ratify a new 3-year agreement with 99% voting 'yes' last week!
Together PAs achieved a new contract that:
-Raises wages to $13/hour, a 12.5% increase over 3 years;
-Protects the health insurance fund and expands access to new PAs;
-Protects funding for the training program and includes funding to start an orientation program for newly hired PAs;
-Strengthens language around job security and Union rights to ensure we have a powerful voice to continue to move home care forward.
Settling this contract was no easy feat, it took months of mounting pressure from thousands of PAs and consumers who were determined to stand up for living wages and quality home care. It also took a strong and determined bargaining committee that fought back against Governor Quinn's wage freeze proposal both at the table and back in their communities.
"We beat back the wage freeze that the State proposed and won raises that will get us up to $13/hour in 2014. We've come a long way since we started organizing and PAs were making $1/hour," said Flora Johnson, a PA from Chicago and member of the bargaining committee.
Many PAs owned a piece of this victory with 12,000 logging personal phone calls to Governor Quinn, thousands getting on buses and traveling to Springfield, and dozens more who took part in delegations directly to Governor Quinn's offices carrying our message for living wages and quality home care services for people with disabilities.
"The action that PAs took throughout this campaign is what made the difference," explained Carol Buckley from Decatur, another PA who served on the bargaining committee. "Our committee was at the table sharing our stories and pushing back on unacceptable proposals, while thousands around the State were either making calls or stopping by for in person visits with the Governor's staff carrying the same message. When we're united nothing can stop us."
With the contract fight behind us, 2013 holds new challenges. The Home Services Program is underfunded by $40 million and lawmakers need to pass additional funding so thousands of people with disabilities across our state don't lose their independence and workers don't lose hours and jobs. Our struggle unites us with workers across Illinois fighting for living wages and a just economy where everyone pays their fair share. Building off the momentum of our contract victory, we can push for an end to income inequality for all workers.