Their fight is our fight!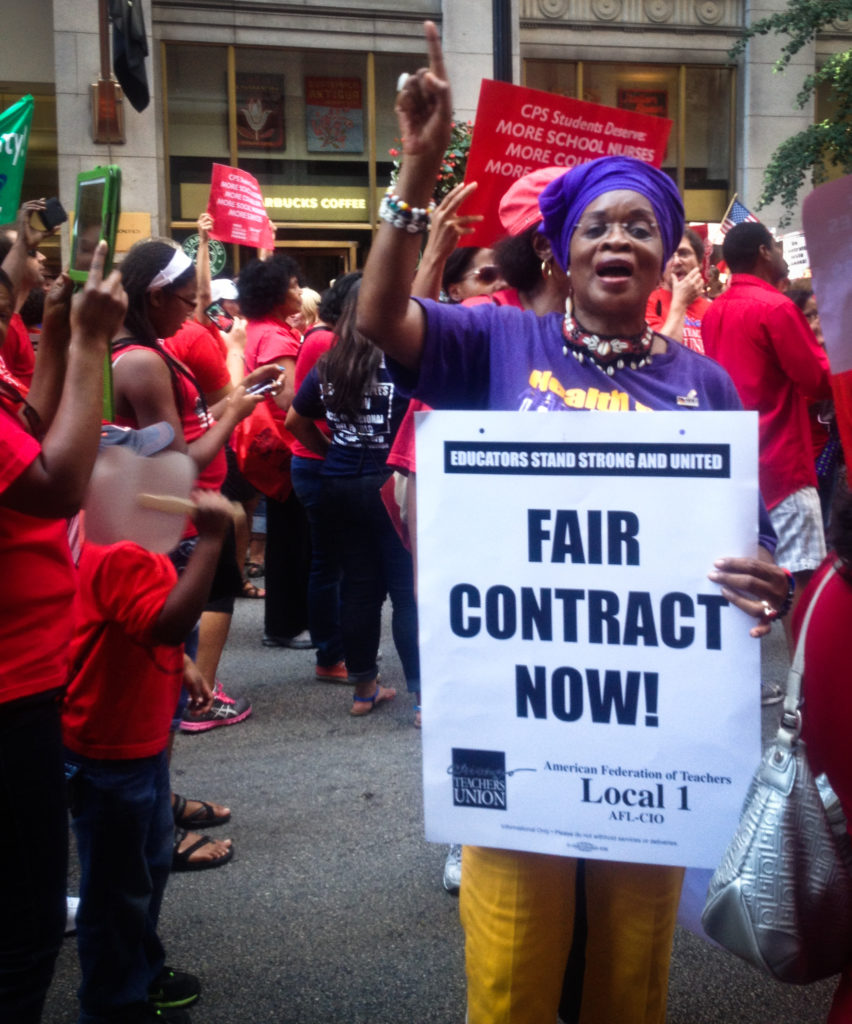 The 91,000 members of SEIU Healthcare Illinois and Indiana stand proudly in support of the Chicago Teachers' Union as we fight together for the rights of public school students everywhere to have access to quality education.
Members and staff have come out in solidarity each day of the strike, joining parents, students, teachers, brothers and sisters from other unions, and community members in telling Rahm Emanuel and the Chicago Public Schools that Chicago's teachers deserve decent wages and benefits, and ALL of Chicago's children deserve smaller class sizes, real support services, adequate resources, and equitable funding.
"SEIU stands with the more than 26,000 teachers, clinicians and paraprofessionals in Chicago who are fighting for a better school day, adequate resources for students, teacher training and fair compensation. Chicago's 400,000 public school students deserve a system that works. For these students to be successful, their teachers must have the resources they need to be effective," said SEIU President Mary Kay Henry, coming out in support of the striking teachers.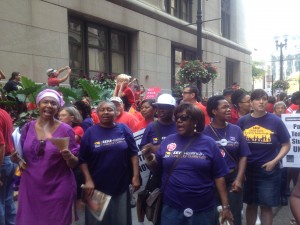 We hope that with the full support of our community, the Chicago Teacher's Union will come to a quick and fair settlement that sends students and teachers back to school with a better school day and a brighter future. Until that happens, we'll be out on the streets every day, fighting for our teachers and students.

Learn more about how to get involved in the fight for quality public education in Chicago.