Thousands travel to DC to Take Back the Capitol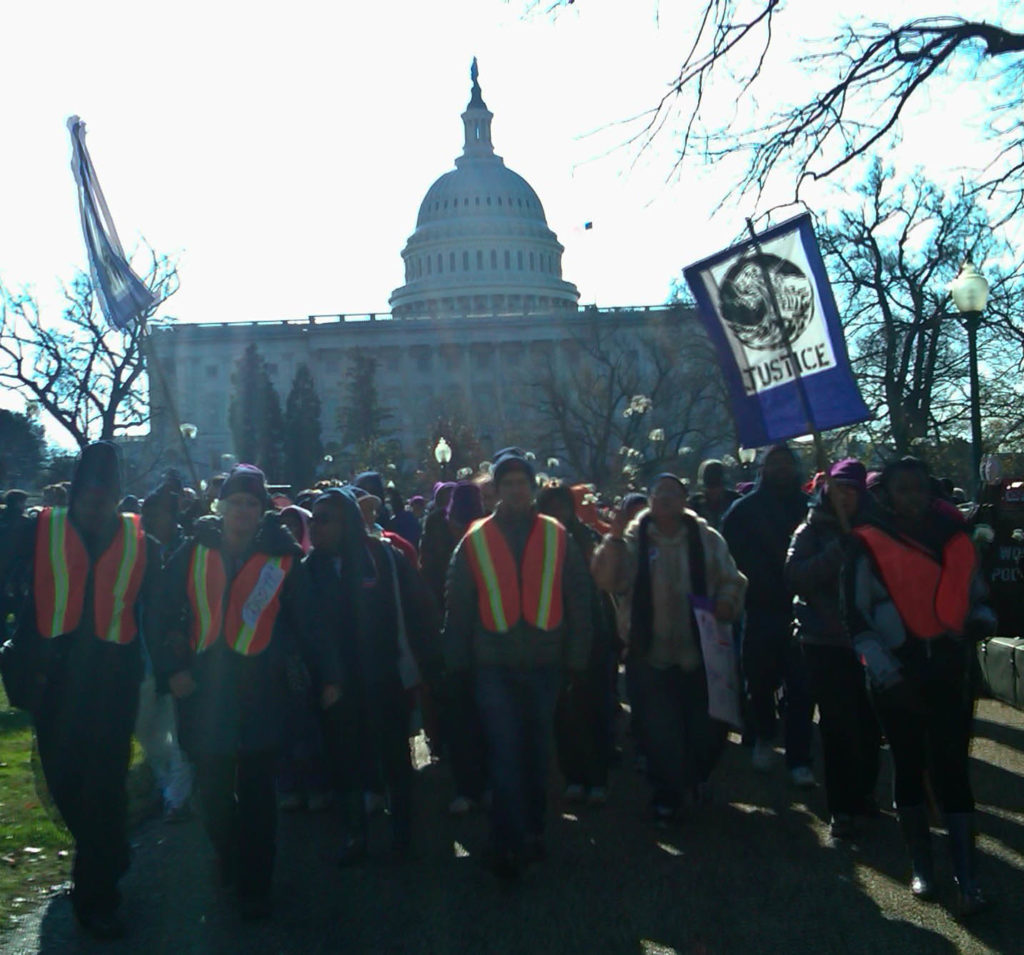 Thousands of union members, workers, students, Occupiers, the unemployed, and more traveled from all over the country this week to unite in Washington DC. Waiting hours in legislators' offices, sleeping in tents and on floors, and marching through heavy rainstorms, our members sent the message that the American middle class has had enough of corporate greed and recklessness.
"We're here because the 99% is suffering," said Reverend CJ Hawkins of Arise Chicago and Stand Up! Chicago. Our government has been bought up by lobbyists on K Street, and we're addressing that by stopping business as usual. We're taking back the capitol, we're taking back the street, and we're taking back our lives."
"It was electrifying," said home care worker Renea Williams, who marched all day to take over K Street, where DC's most influential lobbyists are based. "You could see that everyone's hearts are really in this—they'd have to be, to keep up the songs and chants despite the rain!"
In addition to shutting down K street and marching on the Capitol, members and allies camped out in legislators' offices, hoping to talk to them about economic issues affecting the 99%. Some demonstrators succeeded in meeting with legislators, like Democratic Rep. Emmanuel Cleaver from Missouri, but others made themselves scarce when faced with the prospect of addressing the 99% face to face.
"We had an appointment to talk to Rep. Joe Walsh about protecting Medicare and Social Security and he slammed the door in our faces," said home care worker Annette Jones. "We chased him all over the Capitol and he ignored us. These Republican legislators don't seem to understand that the people who had the power to elect him also have the power to kick him out!"
See video of Reps. Joe Walsh, Adam Kinzinger, and Don Manzullo and Sen. Mark Kirk running from their constituents: