Fighting for our safety net in Gary, IN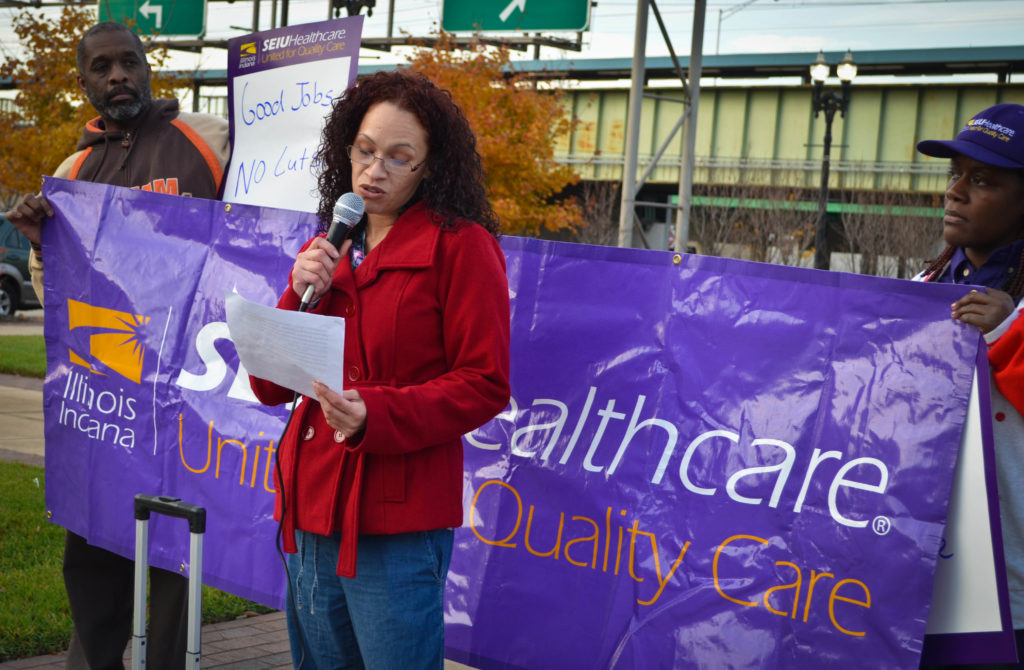 Health care workers, elected officials, patients, and allies joined the growing chorus of Americans speaking out to protect vital Medicare and Medicaid funding at a rally in Gary, Indiana earlier this week.
While Congress decides whether to invest in the health of working people by continuing to fund Medicare, Medicaid, and Social Security or to continue granting tax breaks to big banks and corporations, people like home care worker Vicky Hernandez are fighting hard to help Congress understand the devastating impact that funding cuts could have on some of our most vulnerable citizens.
"Medicaid pays for my consumer's medication and for me to be there to help with things like showering, eating, and going to the bathroom–things that we all take for granted. Our lawmakers don't have to think about losing these things. They don't realize what these cuts mean," Vicky said.
In addition to the impact cuts would have on consumers, Vicky and other speakers at the rally addressed the impact cuts could have on our economy.
"If these cuts happen, patients will suffer. But so will thousands of health care workers who will lose their jobs. Cutting programs that keep people healthy and employed is no way to fix our economy," said Tony Marshall, a CNA at Methodist Hospital in Gary, IN.
More and more of us are getting together to tell Congress that vital funding for Medicare, Medicaid, and child care programs is the last thing they should cut. Read more about our upcoming National Day of Action and find out how you can get involved.
Hear more from Tony and Vicky at the rally: