We are united
for quality care.
SEIU Healthcare is the fastest-growing union of healthcare, child care, home care and nursing home workers in the Midwest. We organize to build power to demand and win social and economic justice for our communities.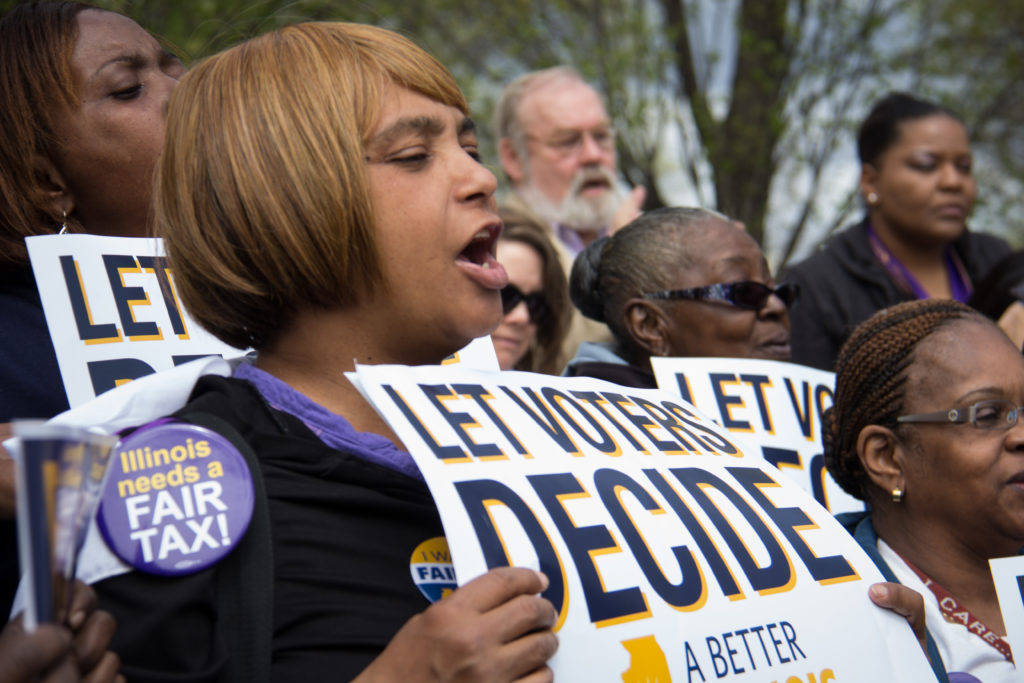 We're Voting For the Fair Tax
A Fair Tax means working families pay less, the rich pay their fair share, and we invest in quality care, quality jobs, and the services we all deserve. A Fair Tax can help move us closer to racial, social, and economic justice.
Learn More
Indiana Home Care Workers Escalate Fight for Higher Wages & Pandemic Pay
On July 1, workers gathered with State Representative Lisa Beck and State Representative Pat Boy to call on Help at Home to come to the bargaining table with a fair deal that includes higher wages and pandemic pay.
Learn More