We are united
for quality care.
SEIU Healthcare is the fastest-growing union of healthcare, child care, home care and nursing home workers in the Midwest. We organize to build power to demand and win social and economic justice for our communities.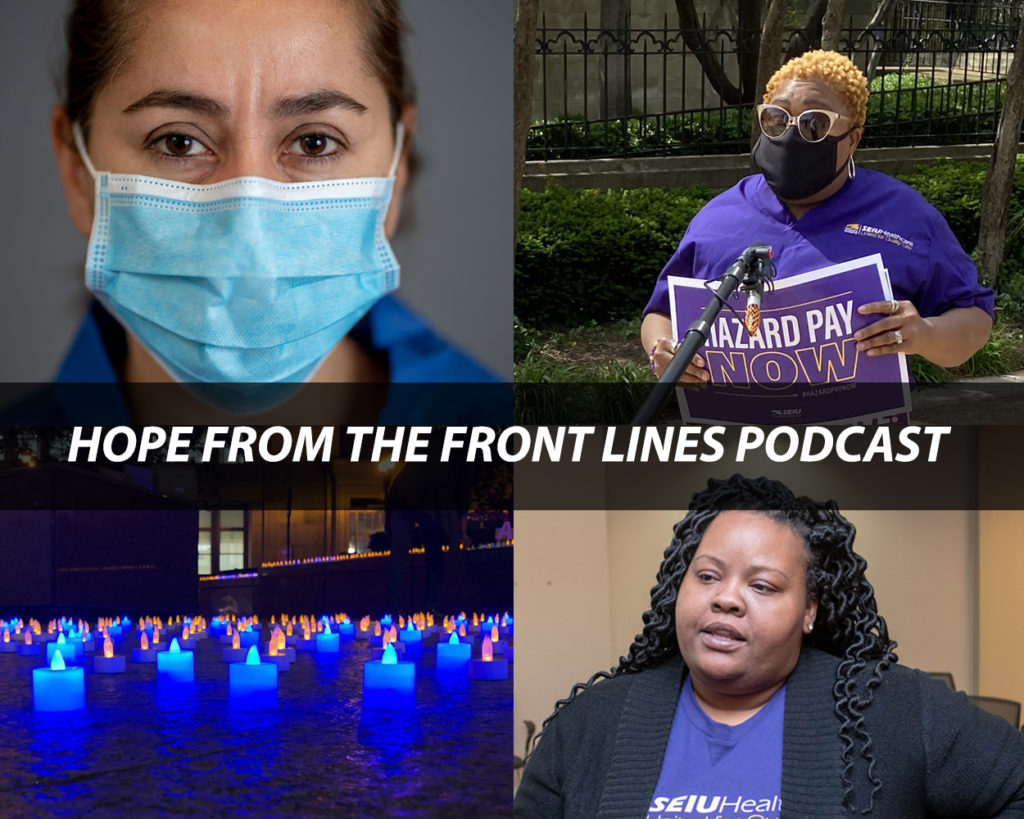 Hope From the Front Lines Podcast
Hope from the Front Lines is a weekly podcast featuring stories of black and brown women who are members of SEIU HCIIMK on the front lines of the COVID-19 crisis.
Listen Here
Help at Home Indiana SEIU Members Overwhelmingly Approve New Contract
A new contract was approved by members at Help at Home Indiana recently that lifts pay for every worker we represent!
Learn More