MEMBER SPOTLIGHT: TMC Union Steward Latanya Richardson is Leading the Way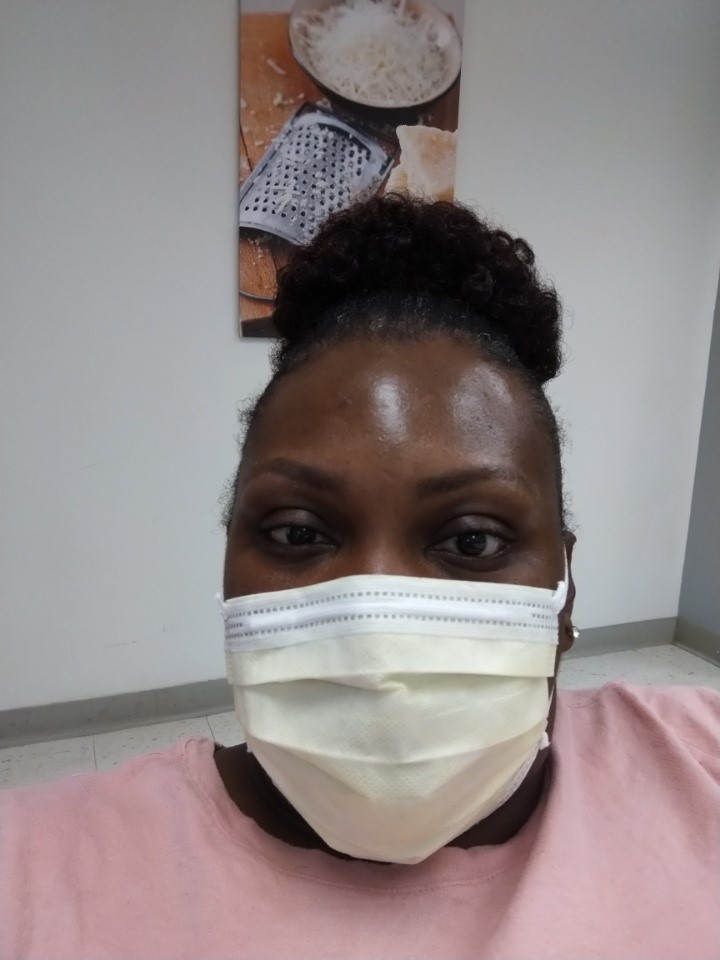 It started with questions
Latanya Richardson has been an Environmental Service Tech for three years at Truman Medical Center Hospital Hill and says getting involved in her union truly opened her eyes.
"I noticed organizers in our hospital and I started asking questions because I was curious," Richardson explained. "I realized that this union was fighting for things that I believe in – equality, respect, fairness and a safer workplace."
Richardson knew this was something she wanted to be a part of, so what started as attending meetings soon turned into raising her voice at rallies and eventually stepping up to become a union steward for her coworkers.
"Now people come to me with their questions just like I used to years ago with our union organizers!"
A defining moment
One defining moment that Richardson recalls was traveling with our union to Detroit for a massive march and rally organized by SEIU International in 2019.
"It was so powerful. When I got back to my room later and was finally alone I just cried because I had never done anything like that before. Being able to go back home and tell my mother and grandpa about it felt so good because I could tell how proud they were of me."
Richardson encourages other SEIU members to follow her lead. "If you care about your pay or how you're treated at work, then you need to be a part of this too," she says. "There's a whole team behind you to stand up for our rights together and to make sure none of our members are taken advantage of."
Call to action
Like most frontline healthcare workers, the last year and a half has been incredibly difficult for Latanya Richardson. She was hospitalized with COVID-19 for a period of time and struggled to regain her health.
Just as her condition started to improve and doctors informed her that she would no longer require oxygen to breath, she received a call informing her that her mother passed away unexpectedly while she was looking after her children.
Richardson is still grieving her mother's loss but says she puts on a smile for her kids who are 19, 14 and 10 years old.
"I'm not going to give up. My one-year-old granddaughter reminds me so much of my mother. That helps me keep going."