On 10th Day of Infinity Nursing Home Strike, Faith Leaders Speak Out Over Paying Essential Workers Poverty Wages During Covid-19 Pandemic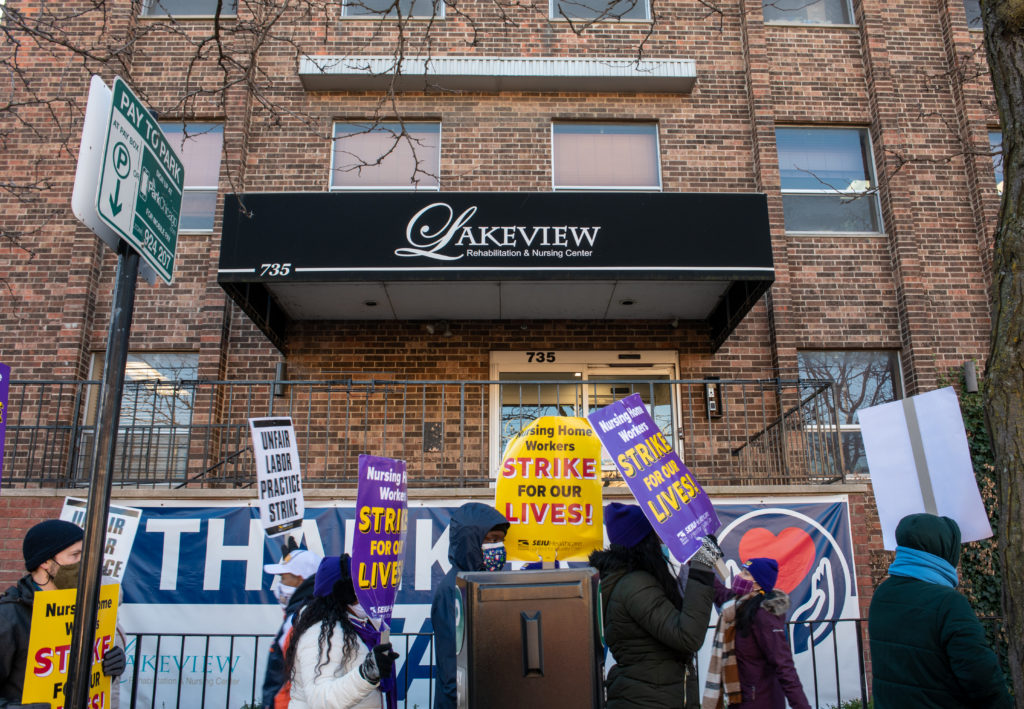 Chicago CBS 2 also reported on today's nursing home strike with faith leaders, and highlighted our very own Shaba Andrich, Vice-President of SEIU Healthcare Illinois Nursing Homes Division.
"We've always known that nursing home jobs were 'hard jobs.' Now it's a dangerous job as we see COVID-19 ravaging nursing home! We've seen over 6,000 deaths at Illinois nursing homes across this state – many of them in for-profit nursing homes just like [Infinity Healthcare]!" – Shaba Andrich, SEIU Healthcare Illinois
(Wednesday, December 2nd, 2020, CHICAGO) — As the strike by frontline caregivers at Infinity Healthcare nursing homes entered its 10th day, a contingent of faith leaders gathered in front of Lakeview Rehab & Nursing Center to shine a light on the impact of poverty wages and lack of universal pandemic pay has on both residents and workers.
A contingent of faith leaders, including Father Michael Pfleger, Rev. Jesse Jackson and Rabbi Brant Rosen, gave impassioned speeches in front Lakeview Rehab, one of the 11 Infinity nursing homes on strike, to pray and speak out against poverty level wages and lack of universal pandemic pay at Infinity facilities.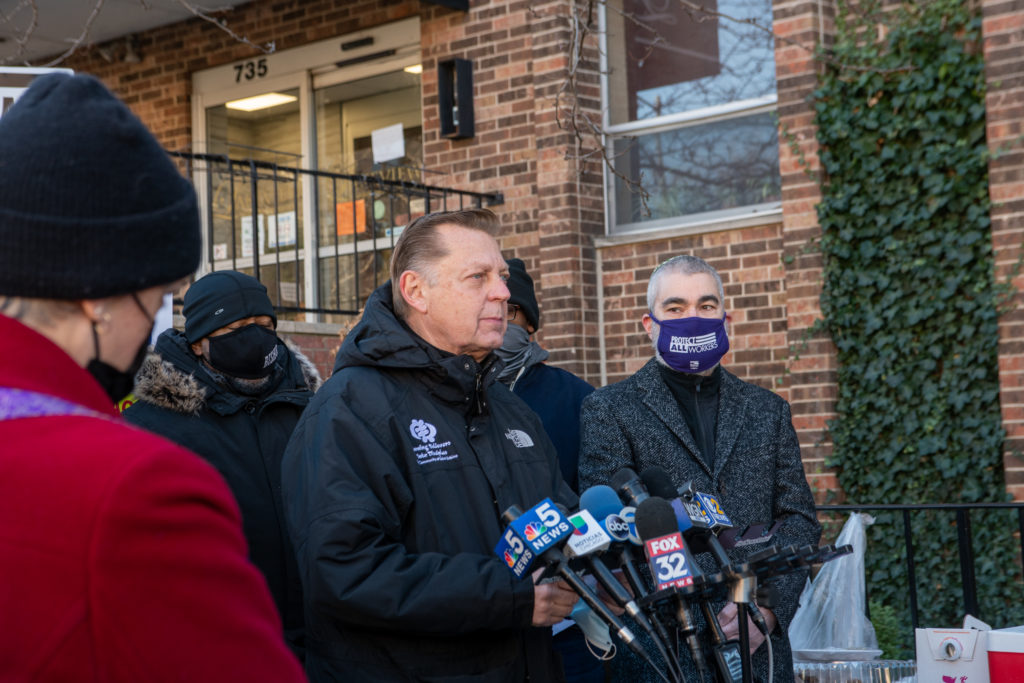 The strike by the nearly 700 essential Infinity nursing home workers began last Monday when the caregivers walked off the job.
The workers, who began bargaining for a new contract in June after their contract expired in late May, made the difficult decision to go on strike after Infinity continued to ignore their calls for pandemic pay for all workers and living wages as the spread of COVID-19 not only extended but surged into record-breaking numbers.
Two of the 11 Infinity facilities lead the state in COVID-19 nursing home rankings—City View Multi-Care Center has the state's highest number of infections and Niles Nursing & Rehab Center has the highest number of deaths.
Infinity discontinued pandemic pay for many workers at the end of July and pays workers base wages well below those of other nursing homes in the Chicago area, despite receiving $12.7 million in COVID-19 funding through the CARES Act.