Fighting for What Healthcare Heroes Deserve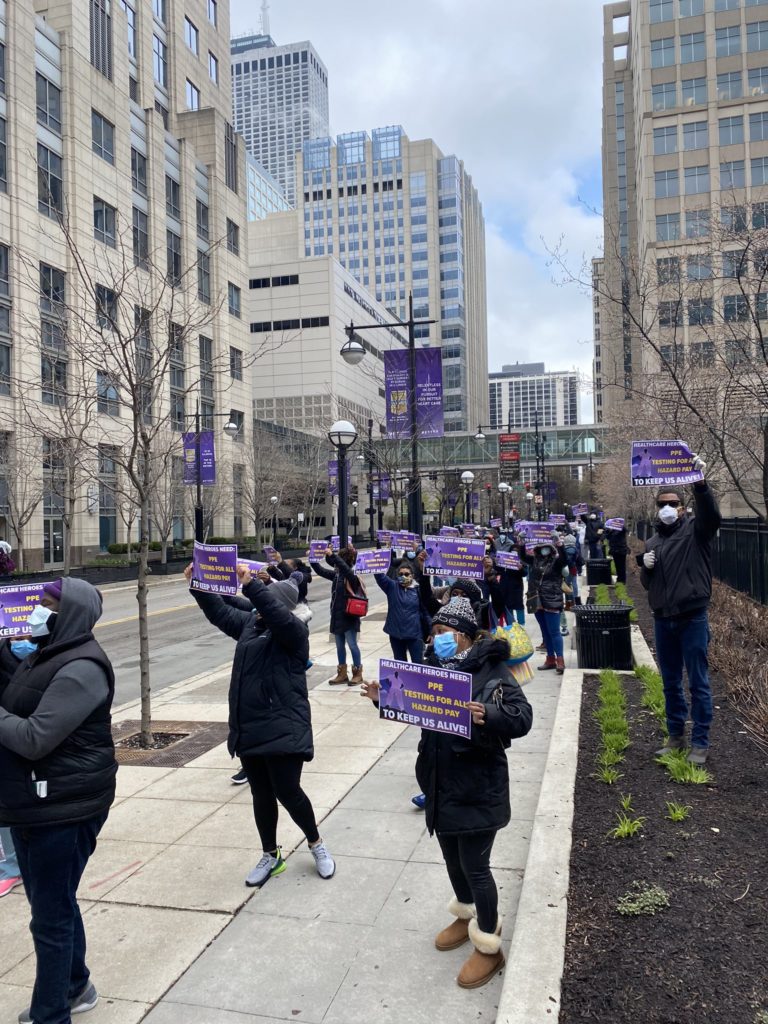 See photos from today's hospital actions and video of our press conference below.
Today hospital workers across Chicago and Northwest Indiana demanded PPE, testing for all, and hazard pay. The day began with a virtual press conference in which a score of reporters listened to stories of hospital workers on the frontlines of the COVID-19 crisis, including Jefferey Haggins, a mental health aide at Loretto Hospital, who is currently in the ICU after contracting COVID-19 at work.
Wellington Thomas from Loretto and Bernita Drayton from Methodist also spoke. Elected officials and faith leaders joined the press conference to offer their support for our demands.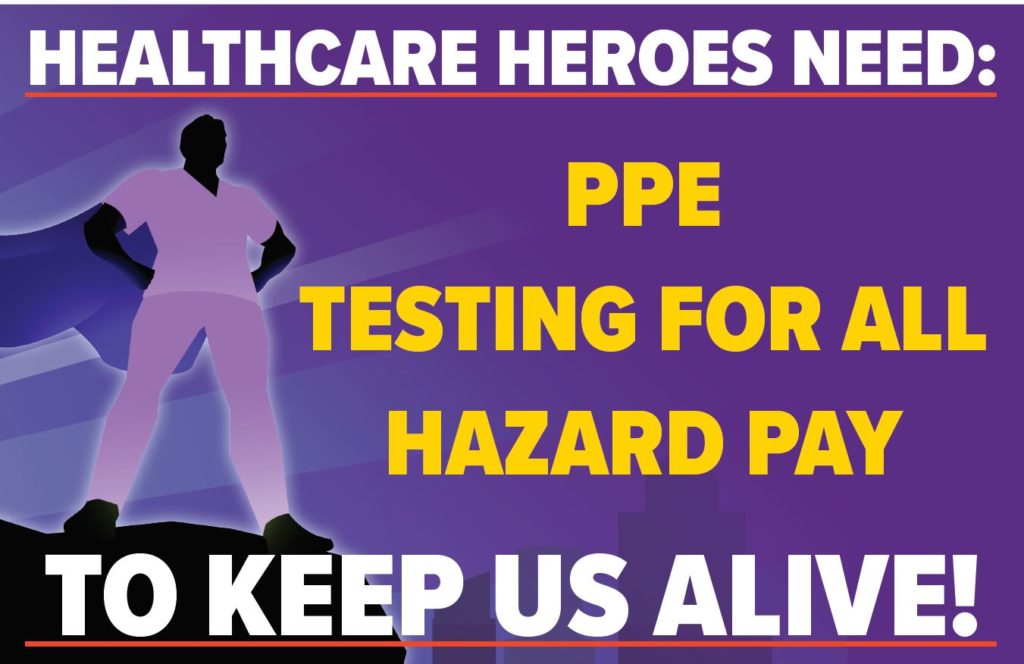 Hospital Actions
Later in the day, workers at the following hospitals took to the streets to make their voices heard.
Northwestern Memorial Hospital
Mt. Sinai/Schwab
St. Mary's
Methodist Southlake
Edward Hines VA Hospital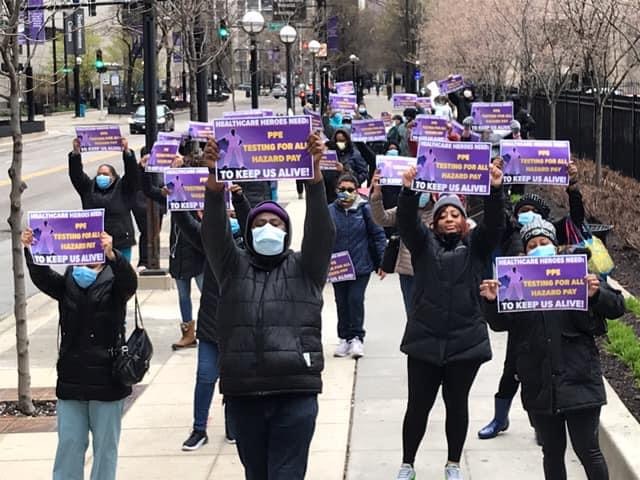 Watch the press conference