Member Spotlight: Jonathan Meador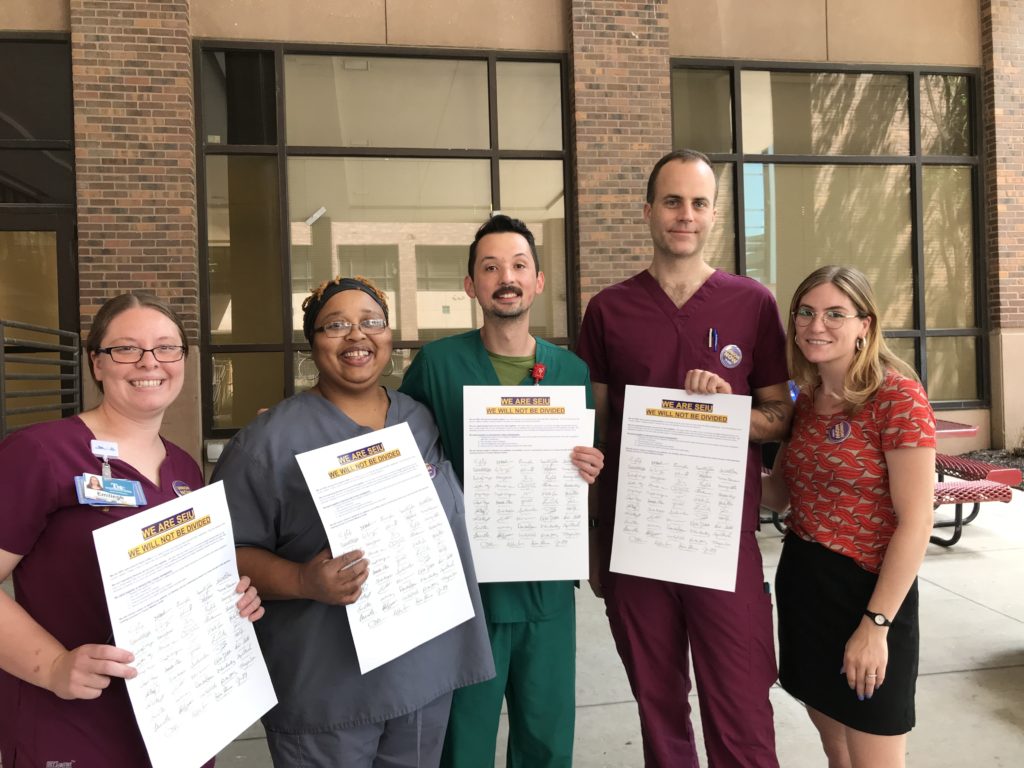 Jonathan Meador isn't an official SEIU Healthcare member yet, but he's been working hard to organize his coworkers so that they soon will be!
Meador is a Medical Technologist at Truman Medical Center in Kansas City and has been there for about a year and a half. He got into the healthcare field because he thought it would mean a well-paid, stable job where he would get to help people. He quickly learned that while he is helping people, the rest of his expectations were not the case.
Meador says the biggest raise he has ever received was only a 1% increase. He was laid off from a previous healthcare position and had to move to gain employment again. Then, his son was born and he had real healthcare costs that he couldn't cover as a healthcare worker.
He started getting involved in his community and in politics through Bernie Sanders' presidential campaign.
"I soon came to the realization that unions are the only way for us as workers to raise our voices and get our fair share," says Meador.
When the organizing drive got underway at TMC, Meador was involved from the start.
"I've learned so much connecting with my coworkers and hearing their stories and issues," he explained. "I personally have grown a lot through this process."
Meador was targeted early on in the campaign and disciplined for his union organizing. He says he felt lost and out on his own.
The organizing campaign continues at Truman Medical Center thanks to leaders like Jonathan.
When Jonathan has free time, he likes to spend it with his wife Jessica and their four-year-old son Lincoln. Bike rides, trips to the park, and sledding are some of their favorites, and Lincoln does a great rendition of "Solidarity Forever!"
"I'm really excited to finally have a voice, to fight for meaningful raises,
and I look forward to the day when those who have been skeptical can
see the outcome and understand," says Meador.
We're so proud to have worker leaders like Jonathan Meador who are willing to step up for themselves and their coworkers to win a better future through our union. We're stronger together and Meador and his coworkers at TMC are testament to that!