Tuesday is Election Day in Chicago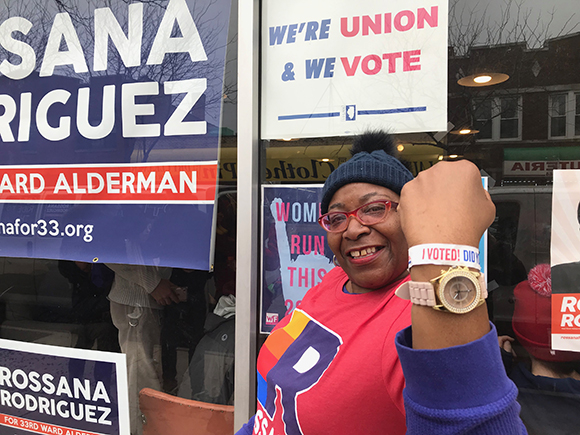 SEIU Healthcare members vote in every election (#HCIIVotes) and the Chicago run-off is no exception.  Run-off Elections for the City of Chicago are Tuesday, April 2nd.
WHERE TO VOTE: Click here to find out where to vote
WHO TO VOTE FOR: Scroll down below to see the which candidates support our jobs and our neighborhoods.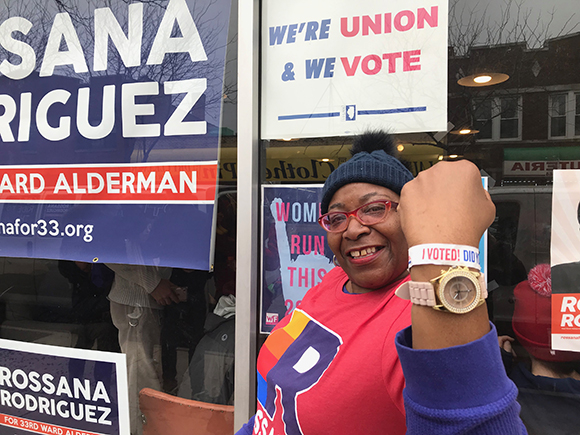 Below are SEIU Healthcare Illinois' endorsements for City of Chicago Runoff Elections
Skip ahead to City Council (Alderman) endorsements
City Treasurer: Melissa Conyears-Ervin
Melissa Conyears-Ervin was born on the South Side and raised on the West Side.  As a state representative, she protected child care assistance.  Melissa is running for Treasurer so Chicago invests in every neighborhood, not just downtown.
Learn more: http://melissaforchicago.com/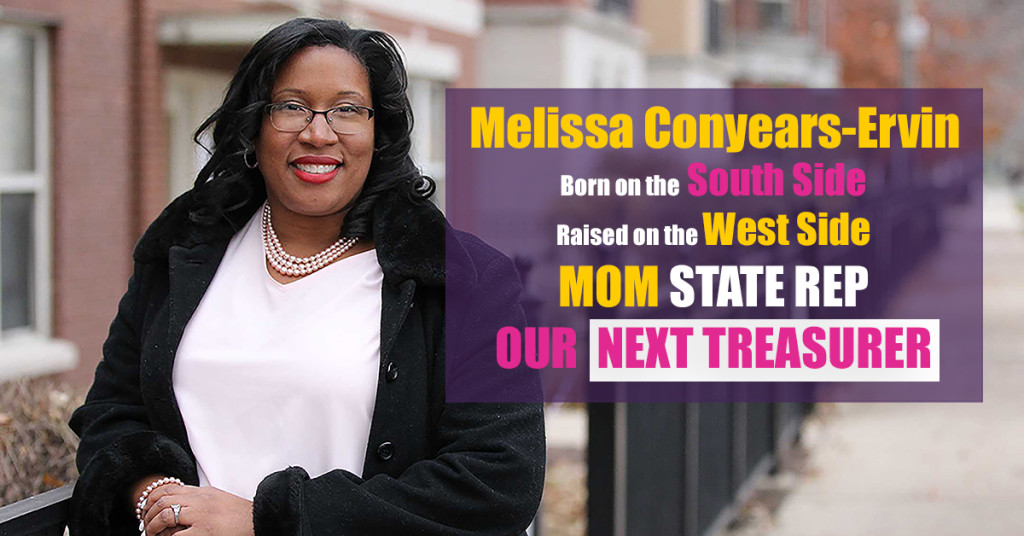 Mayor: Toni Preckwinkle
SEIU Healthcare members strongly support Toni Preckwinkle for Mayor.  Click to learn more.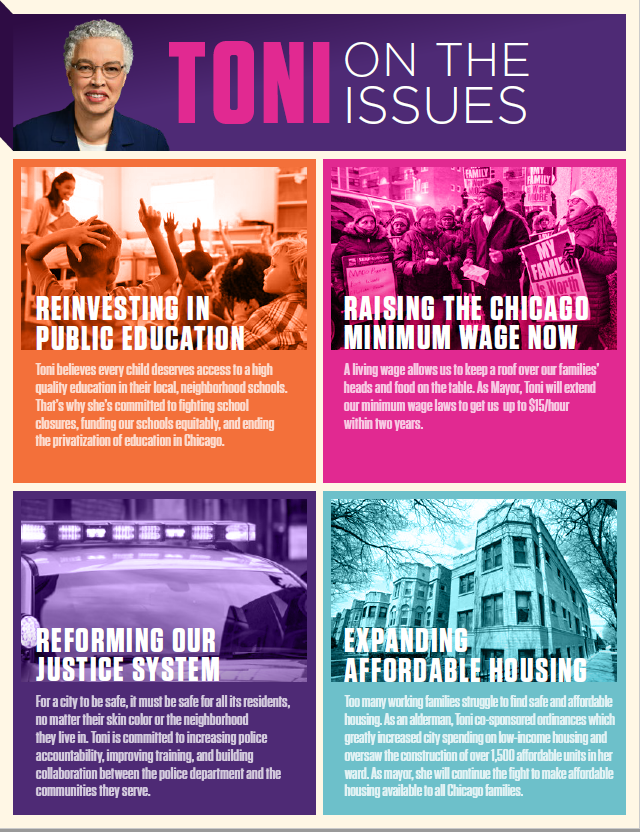 City Council:
The candidates we have endorsed for Chicago City Council will work tirelessly to:
Quickly raise the minimum wage to $15 an hour.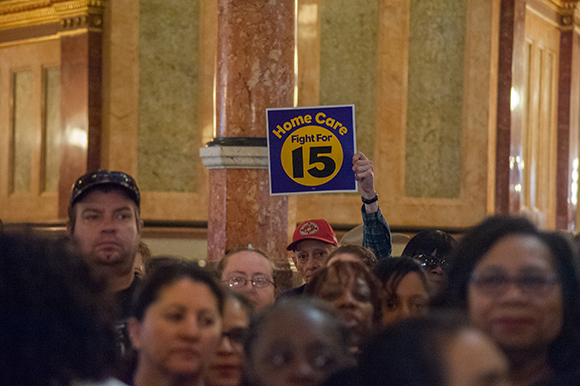 Reform our criminal justice system and overhaul police training to end discrimination against people of color.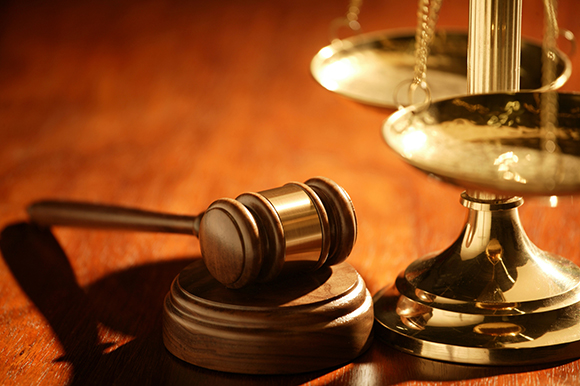 Support an elected school board for Chicago Public Schools so every family has a voice in the direction of their child's education.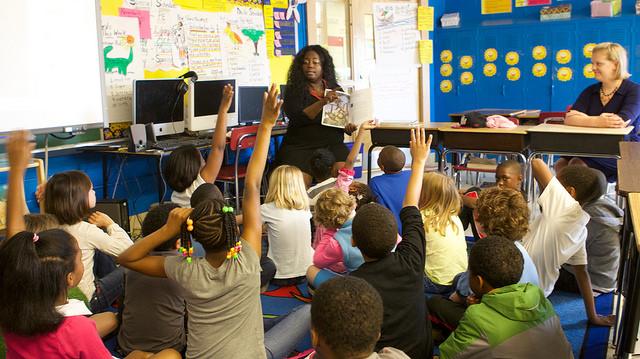 A Chicago native and fierce community advocate with deep roots in the South Shore and Hyde Park neighborhoods, Leslie Hairston has built a professional career dedicated to public service.
Since her election to the aldermanic office in 1999, Hairston has been instrumental in spearheading infrastructure improvements, business development, and initiatives to enhance ward residents' safety, security and quality of life.  Learn more: http://leslieahairston.com/about/
"As alderman, I have walked picket lines in support of those seeking a living wage, participated in numerous positive loitering events, offered free space to community organizations and employers, provided clothes for the homeless, and my staff and I consistently volunteer with the Chicago Food Depository, just to name a few." -Alderman Roderick Sawyer, Chicago Sun Times Questionnaire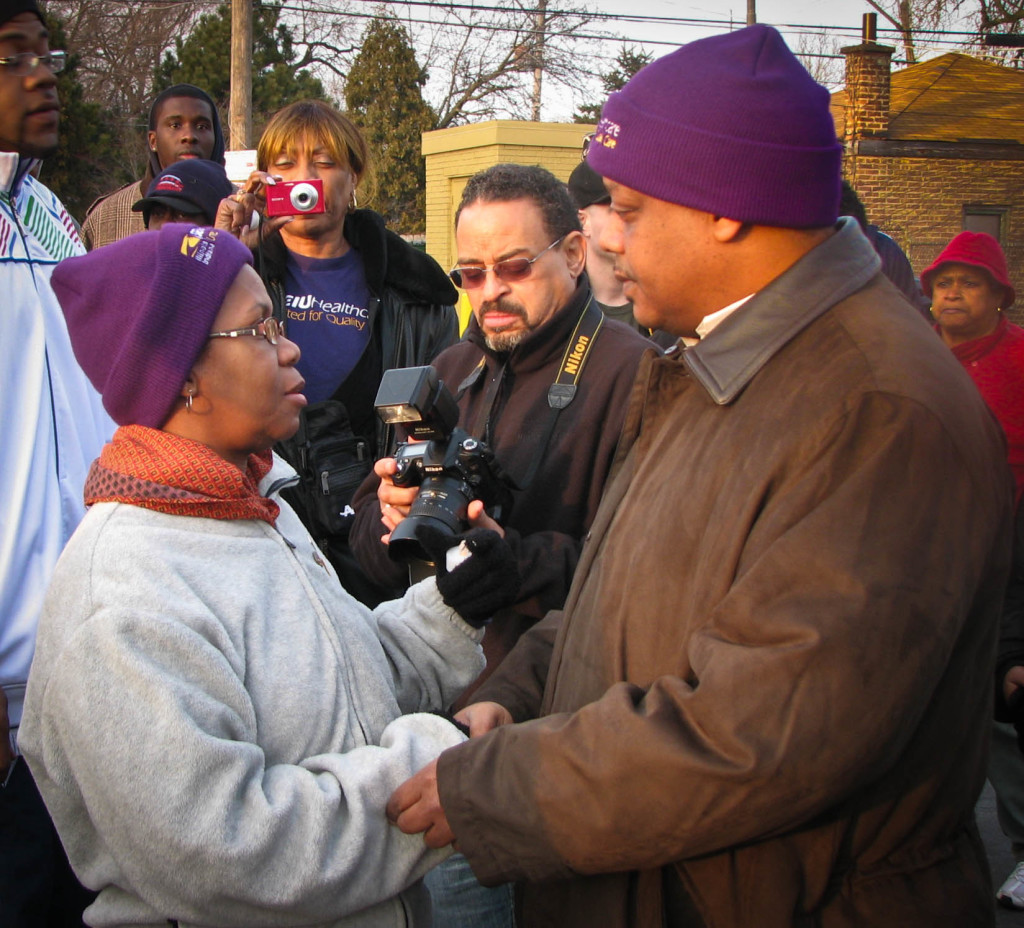 Alderman Toni Foulkes lives on Chicago's southwest side 16th Ward, and her family has called the West Englewood community their home for several generations – over 40 years. Alderman Foulkes has $175 million coming to the 16th Ward, which will bring housing, jobs, and retail to the area. "I have one mission and that is to bring this community back to its glory," she says.
Learn more: https://www.tonifoulkes.com/about-toni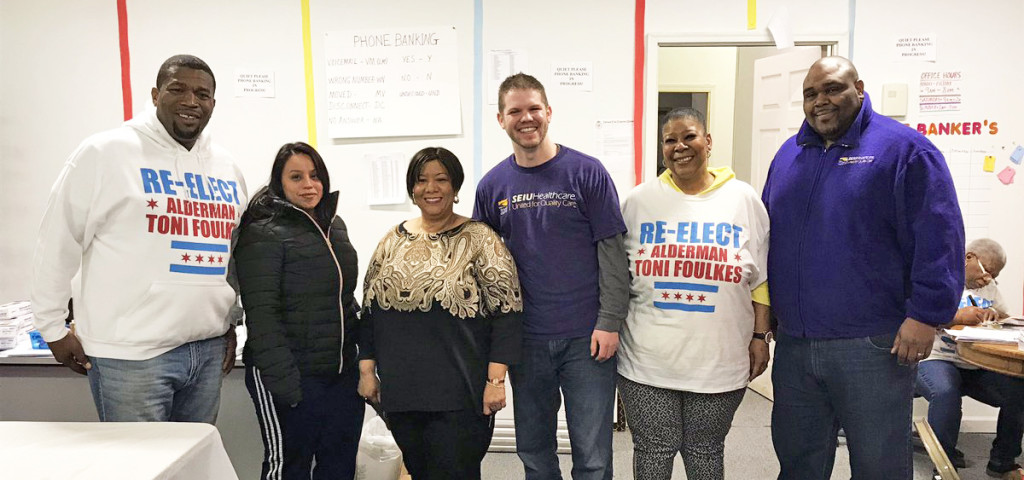 Proven leadership. Unmatched sacrifice. Send a Dyett Hunger Striker to City Hall.
Jeanette is a proud mother and grandmother. She lives in Woodlawn with her husband and two teenage children. She:
Led the 34-day hunger strike that forced Rahm Emanuel to keep Dyett High School open
Took on U of C administrators, standing with the youth organizers to win a new adult trauma center for the south side
Is fighting to bring a Community Benefits Agreement Ordinance to stop displacement from the area around the Obama Center—so that working families can find housing they can afford and get jobs in our community.
Jeanette is the only candidate with a track record of taking on Rahm Emanuel and winning.
Visit Jeanette's website to learn more: https://www.jeanettetaylorfor20thward.org
Watch the video below to learn more about how Jeanette led a hunger strike that forced Rahm Emanuel to keep Dyett High School open.
Jessica is a progressive candidate for Alderman of Chicago's 30th Ward. Vote for change, transparency, and communication on April 2nd!
Learn more: https://www.gutierrezfor30.com/
Rossana Rodriguez is a mother, youth educator, and community activist seeking to become an independent, progressive alderman in Chicago's 33rd Ward. She has spent the last decade working with youth and families in Albany Park.
Visit Rossana's website to learn more: https://www.rossanafor33.org/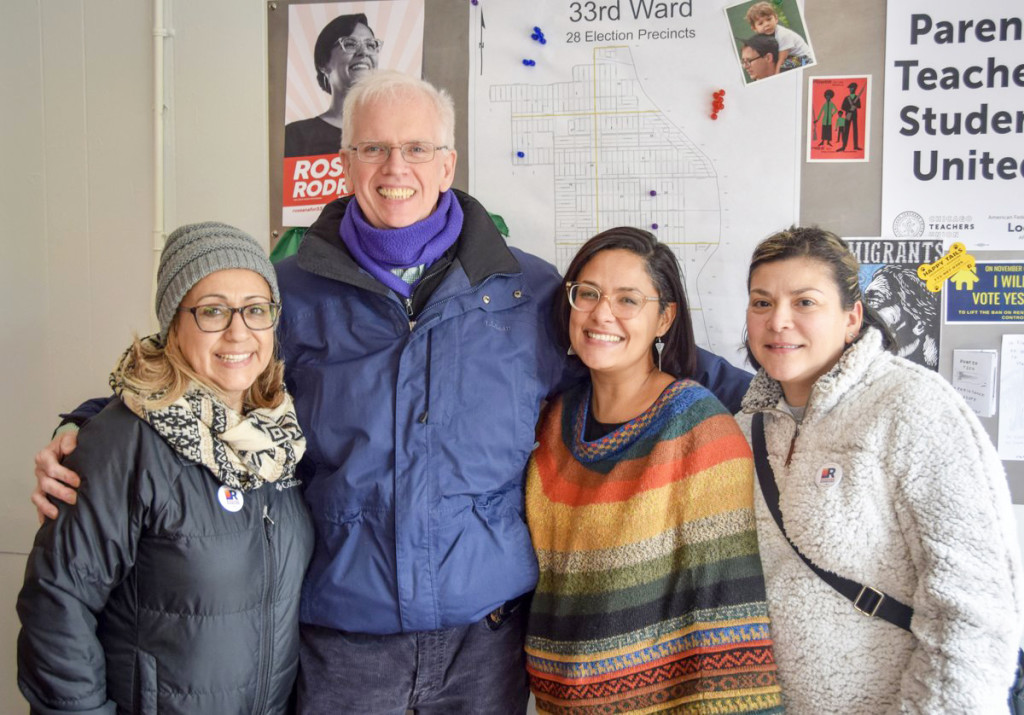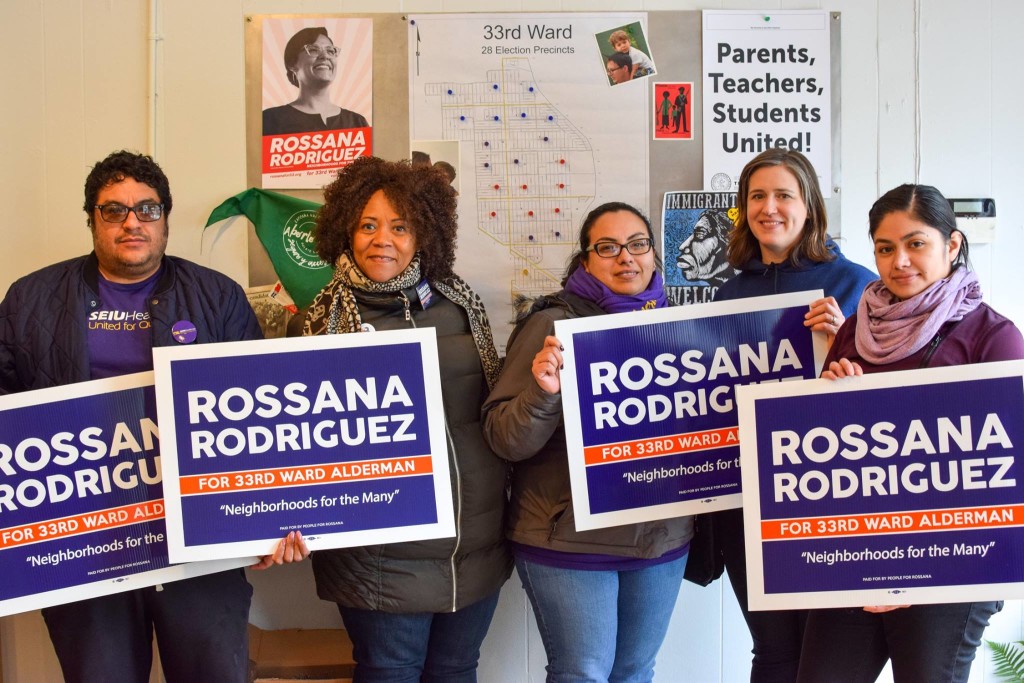 Dr. Rafael Yanez has devoted his entire professional efforts and community activism to those issues since that awful day in 2003 when he stood at the spot where a neighborhood child had been shot dead.
That young boy had been participating in neighborhood clean-up when he died, making a contribution to his community. The stark contrast between his short but important life and those of other youth Dr. Yanez encountered struck him hard. "They were living a life without purpose, without hope," he said of so many children he saw in his Back Of The Yards neighborhood. He vowed to change that.
Within a year, Dr. Yanez became a member of the institution he believed has the greatest capacity to effectively intervene in the lives of youth and their neighborhoods. As a Chicago police officer, he quickly advanced to roles in which his talents and commitment could best serve the community, coordinating the Police-Youth Mentoring Program in Englewood, instructing in measures to help young people at both the Chicago Police and Fire Training Academy and Harold Washington College. Currently, he is a Crime Prevention Specialist with the Department. Learn more: https://rafaelyanezforalderman.wordpress.com/about/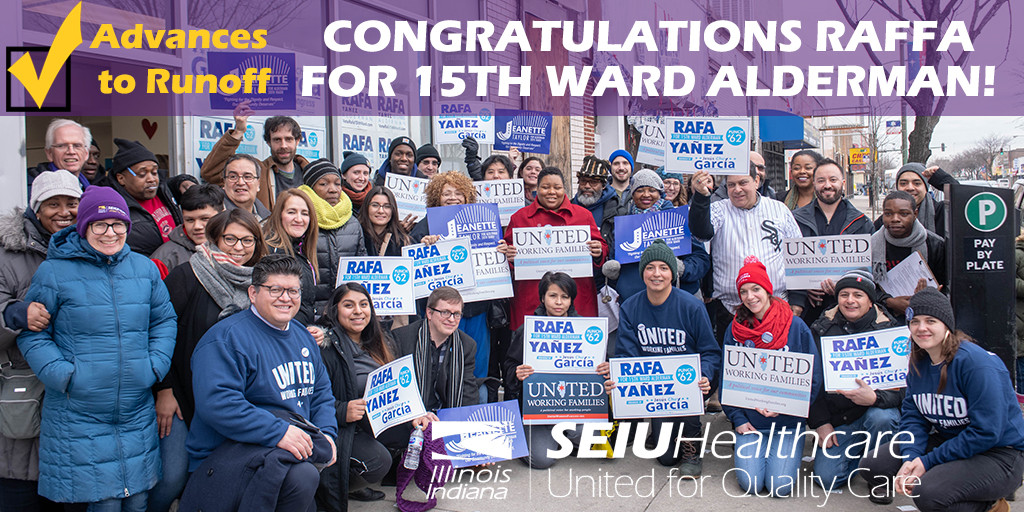 21 Howard Brookins
Learn more about Alderman Brookins
25 Byron Sigcho Lopez
Byron is a active member of our sister local, SEIU Local 73. He's a teacher and a community activist. Learn more: https://www.sigchofor25.com/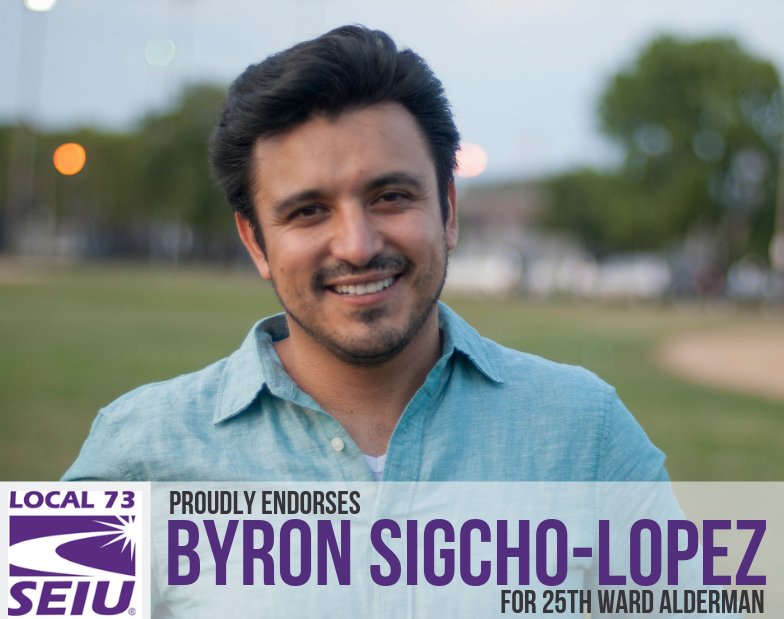 31 Milagros Santiago
Learn more about Alderman Santiago
39 Robert Murphy
Learn more: https://murphyfor39.com/

40 Andre Vasquez
Learn more: https://andrefor40th.com/
47 Matt Martin
Learn more: https://www.matt47.com/