#HCIIVotes for JB Pritzker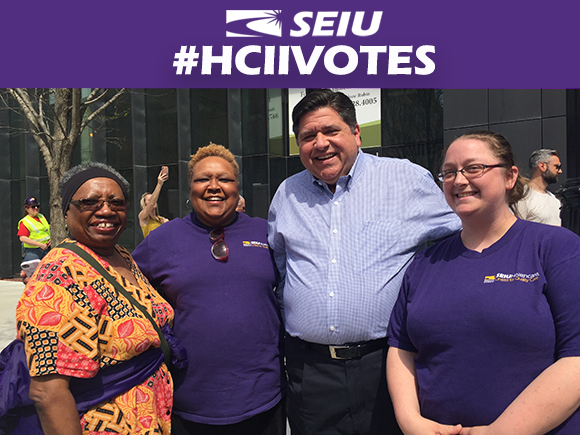 JB Pritzker and Juliana Stratton are the right team to lead Illinois and send Governor Bruce Rauner packing.
About JB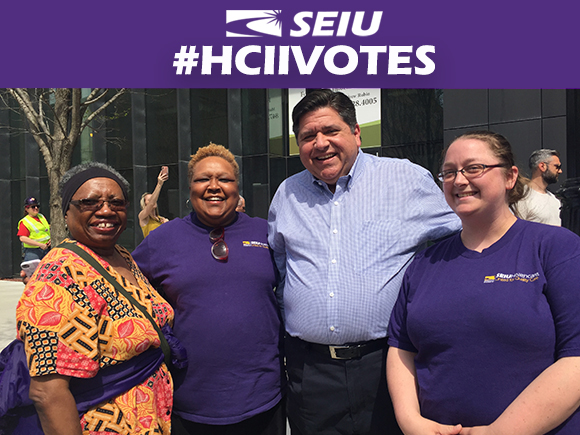 JB "Thinks Big" about what we need to do in Illinois. Learn more.
About Juliana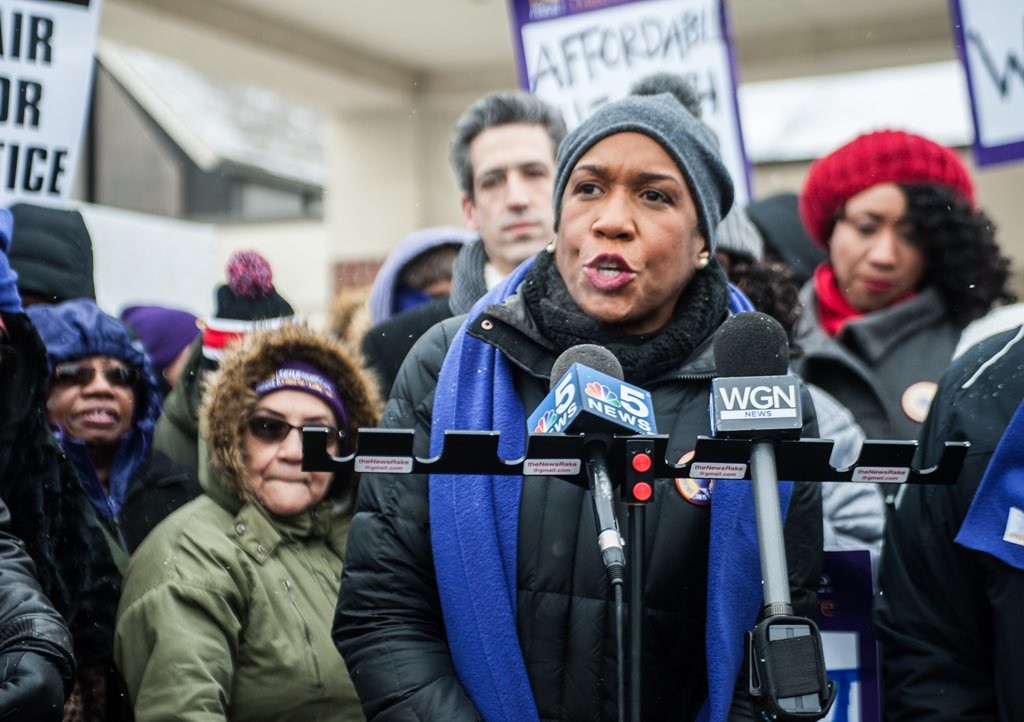 State Legislator & Lawyer
Advocate for Criminal Justice Reform as Director of UIC's Center for Public Safety and Justice
Healthcare
J.B. Pritzker supports  giving everyone a chance to buy low-cost health insurance and fully funding Medicaid to support for healthcare workers and patients. Bruce Rauner would cut health insurance coverage for state employees.
Rauner supported Trump's tax plan, which cut his own taxes by $300 million while cutting healthcare for Illinois families.
Pay
J.B. Pritizker supports raising the minimum wage to $15/hr. plus raises and overtime pay for SEIU HCII members.  Bruce Rauner vetoed a $15/hr. minimum wage for low-income caregivers, cut overtime hours and back pay for Personal Assistants and held back raises for child care workers.
JB Pritzker has spoken out against Governor Rauner's dangerous overtime policy for on the DORS home care program.
.@JBPritzker says we need to reverse caps on overtime for home care #nocaps #hciigov pic.twitter.com/w4Cc1iMy6H

— SEIU HCIIMK (@SEIUhciimk) November 29, 2017
Child Care
J.B. Pritzker supports expanding child care and has a five-point plan for improving early childhood education.  Bruce Rauner devastated the state's Child Care Assistance Program, cutting child care for 40,000 children and forcing 10,000 providers out of the program.
Nursing Homes
On multiple occasions JB Pritzker stood with SEIU Healthcare workers on the picket line.  With workers leading the way, and with support from leaders like JB and Juliana, we scored major victories with the nursing home master contract and at Veracare nursing home.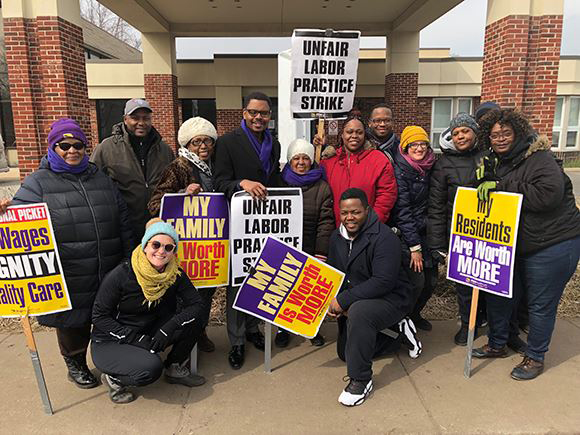 Education
J.B. Pritzker supports investing in public education, including job training.  Bruce Rauner vetoed the education funding bill.