Parents, Children and Child Care Providers Rally Outside Governor Rauner's Campaign Office to Demand that He Pay the Rate Increase Approved by Lawmakers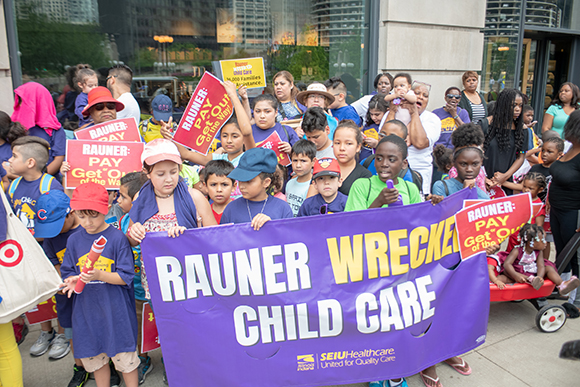 Protesters Deliver Message That They've Had Enough of the Governor's Attacks on Child Care, and Demand that He "Pay or Get Out of the Way"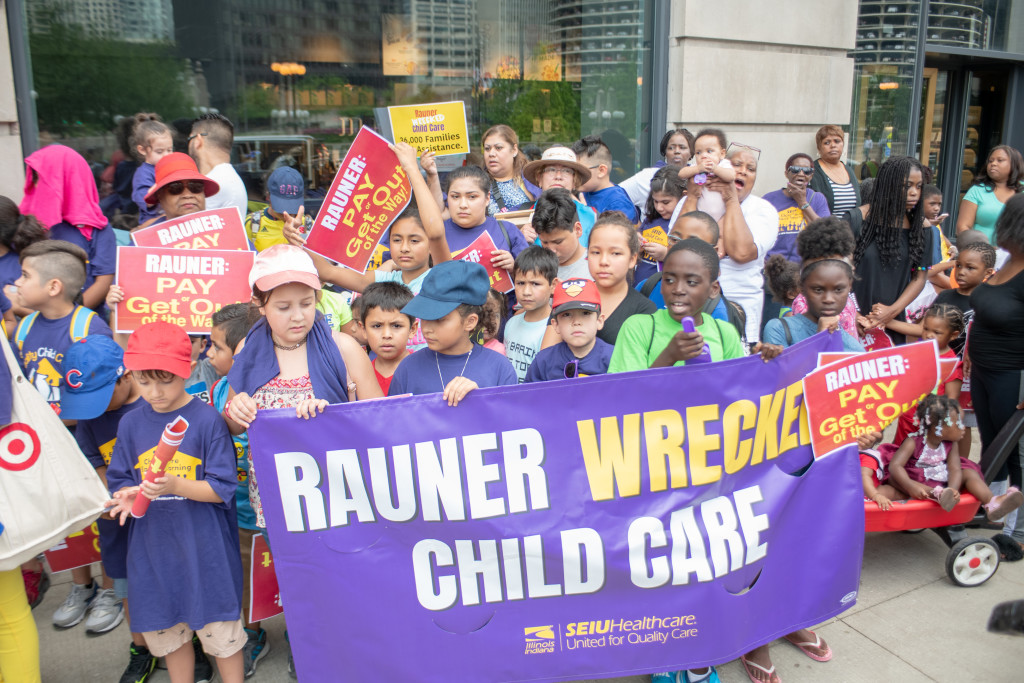 .@BruceRauner's security disabled elevator access to his 4th floor campaign office. Why won't he hear child care workers' concerns? This was the scene when workers were told they couldn't talk to anyone on his staff #ILGov #twill pic.twitter.com/BU5b9P1XvA

— SEIU HCIIMK (@SEIUhciimk) August 14, 2018
CHICAGO, IL—Following Governor Rauner's threat to withhold the 4.26% rate increase that lawmakers approved for the state's Child Care Assistance Program, families and child care providers rallied and held a press conference starting just before noon today outside Governor Rauner's campaign office in the Loop.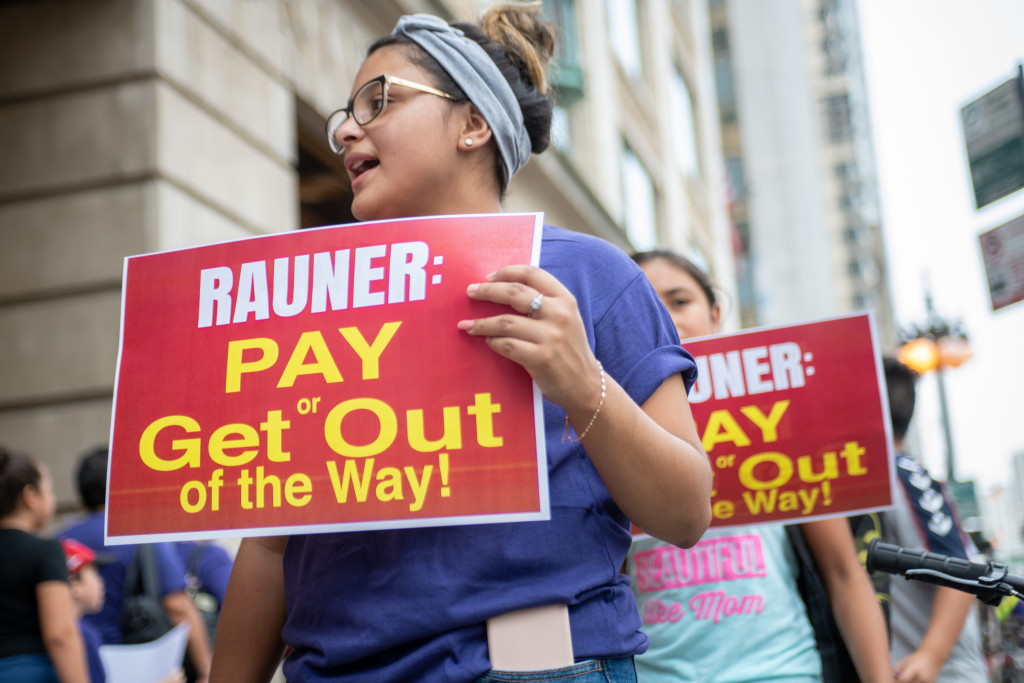 Surrounded by a crowd of parents, children and child care professionals, home child care provider Diana Macias summed up the message for the day: "He needs to pay, or get out of the way."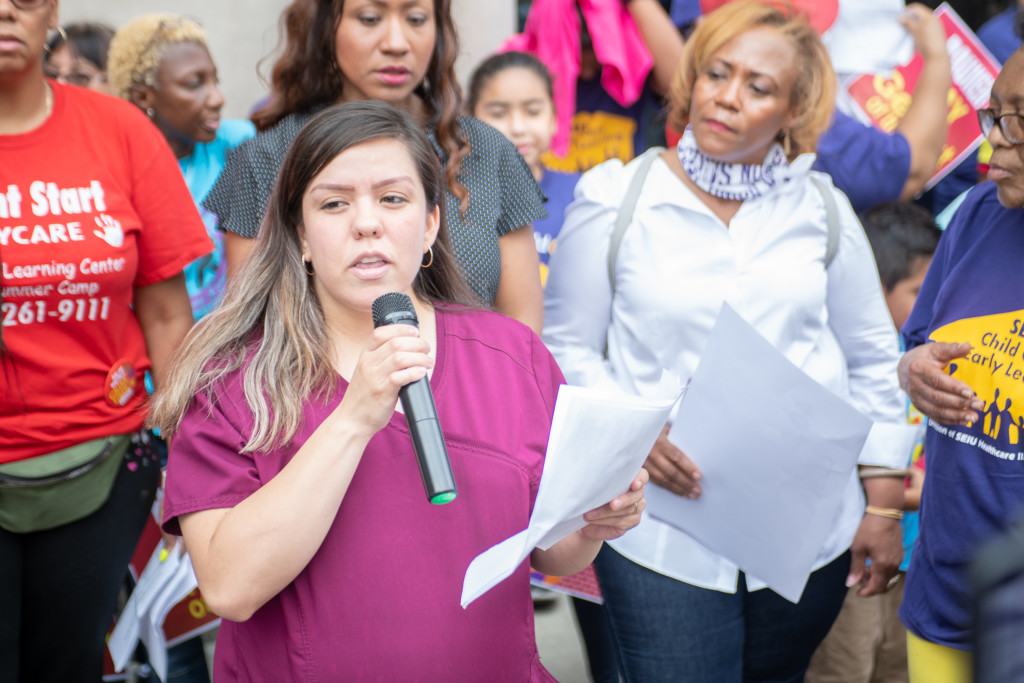 Fellow child care provider Jamila Wilson agreed. "I've been providing child care for over 13 years," she said. "And I remember really clearly what Bruce Rauner did to the program when he first took office. He cut 40,000 kids out of the program, and 10,000 providers. And the program has never recovered."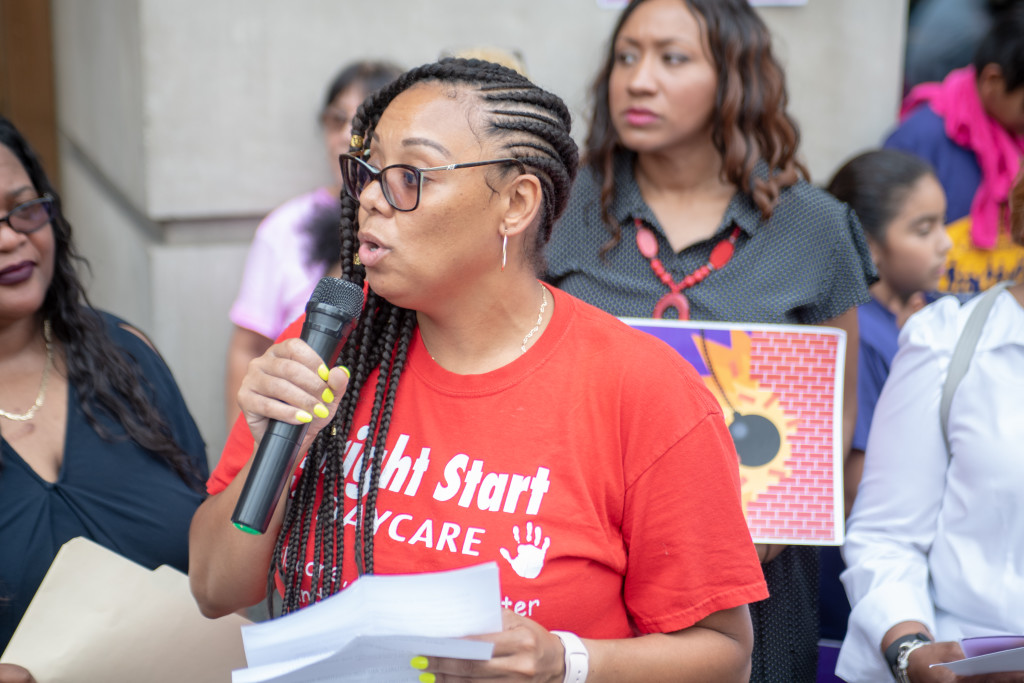 Protesters were joined by State Representative Litesa Wallace, who advocated for the 4.26% rate increase passed by the state legislature earlier this year. "Governor Rauner is attempting to campaign on his legacy, but when it comes to child care—his legacy is clear. He's been doing his best to destroy the program, and we have had to fight him at every turn. The result is that thousands of low-income working parents across Illinois cannot get the child care they need to work to support their families.
"And this is also an attack on home child care providers. This is a group of small business owners that is predominantly women and predominantly women of color."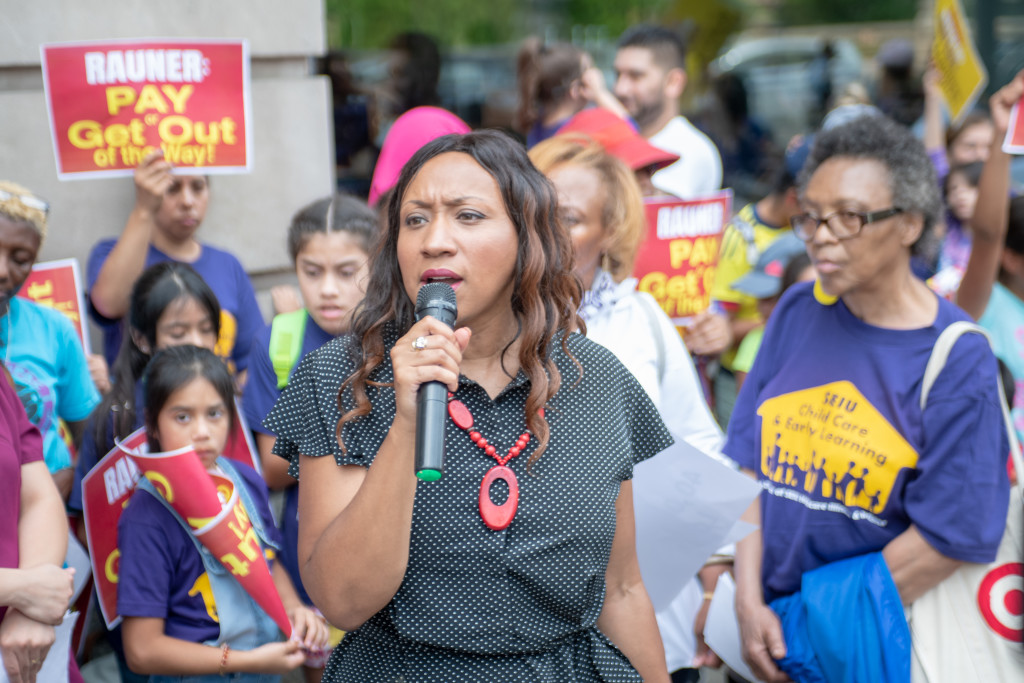 Before and after the press conference, the crowd picketed with signs and one banner—describing the Governor's child care legacy in four short words: "Rauner Wrecked Child Care."
.@litesawallace joins child care workers and parents picketing @BruceRauner's office. Governor, release the rate increase for home child care workers passed in May. #twill #RaunerWreckedChildCare pic.twitter.com/w3Wvt36YHu

— SEIU HCIIMK (@SEIUhciimk) August 14, 2018
While the 4.26% rate increase is a small one—and doesn't even keep up with cost of living increases since the last rate increase over four years ago—it does add up to millions of dollars desperately needed to cover both cost of living increases for supplies and lunches and other expenses that home providers cover out of pocket and to give providers a long overdue pay increase.
As it is, many providers are paid the equivalent of poverty wages far below the state's minimum wage, earning the equivalent of a $4 to $5 an hour.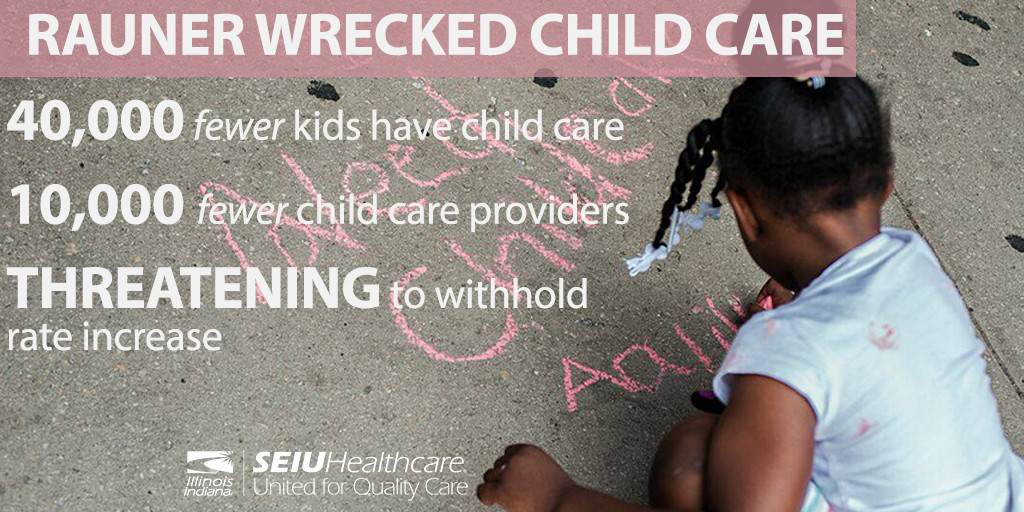 ###
TAKE ACTION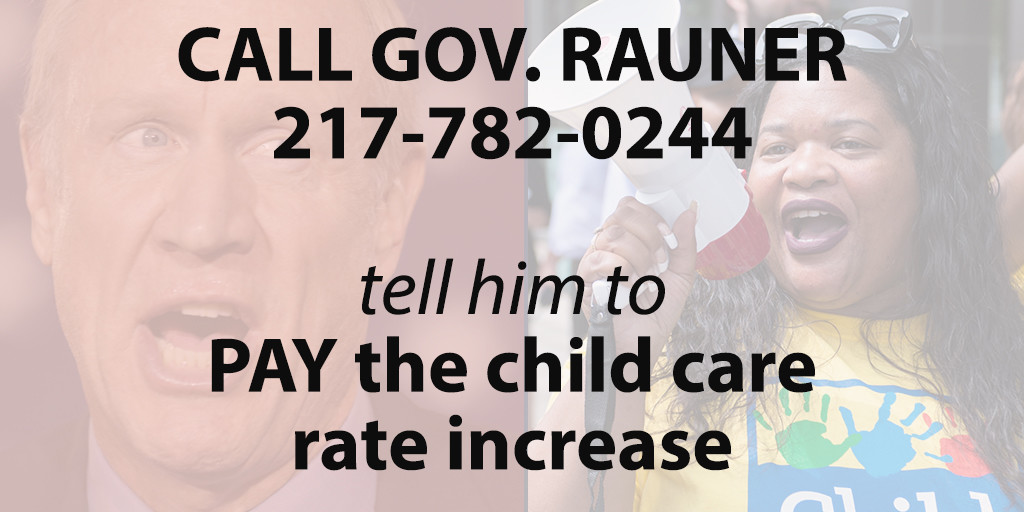 Check out a full photo album of this event on Facebook.