Bruce Rauner's Bullheaded Government Shutdown Strategy Continues to Fail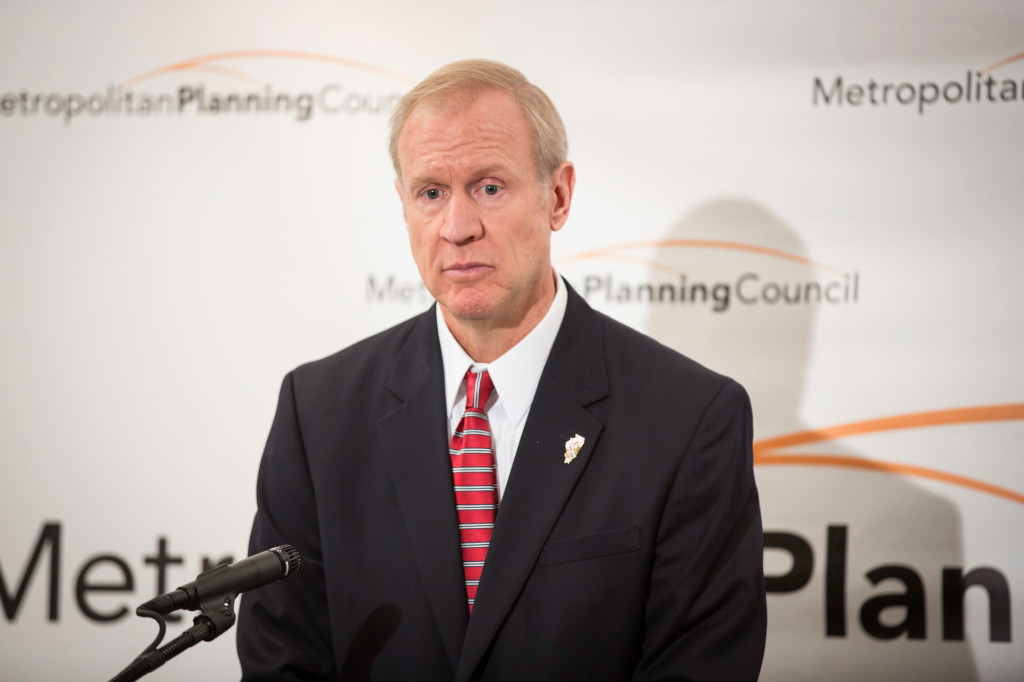 Despite spending gobs of his own money, Republican slippage continues; Leading pundit says Rauner's strategy can't succeed
First it was Republican Terri Bryant, who said after visiting an Addus adult care facility, that "it is incumbent upon those of us in the Legislature to work towards the funding to keep places like this going."
Then it was Republican Avery Bourne, who said Rauner needed to back off his union-busting measures and his push to take away collective bargaining rights from state workers.
Recently, Republican Michael McAuliffe even signed the "Pledge to Protect" against Rauner's dangerous cuts to vital services like child care and home healthcare.
And now, Republican Dave Syverson acknowledges that new revenue is needed to solve the budget stalemate and end Rauner's government shutdown. Syverson stated candidly on Friday: "The temporary tax is going to have to go back on."
Over the weekend, widely-respected Illinois pundit Rich Miller used his column to slam Rauner's relentless and bullheaded negotiating strategy of shutting down the government until his personal, non-budgetary political agenda is enacted. Miller reminded Rauner of Senate President Cullerton's observation that he's governor of Illinois, not Oklahoma or Kansas—and that his extreme agenda doesn't fly here.
So, enough with the excuses and the eliminationist fantasies. If the governor wants an agreement, then he has to step away from his far right economic agenda and find some practical solutions to this mess or we will never even get to talking about a budget. Democrats (and a whole lot of Republicans) are simply not going to vote to eviscerate labor unions. Period.
It's long past time Bruce Rauner abandon his rigid demands and his extreme political agenda—and it's not just Democrats who are saying so anymore.