Thousands of Workers from Home Care, Child Care, Nursing Homes and Hospitals Announce They Are Joining the Movement to Fight for $15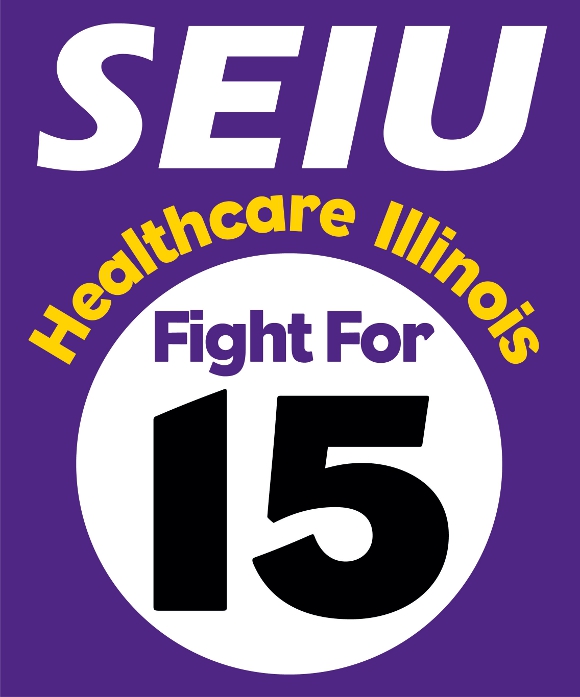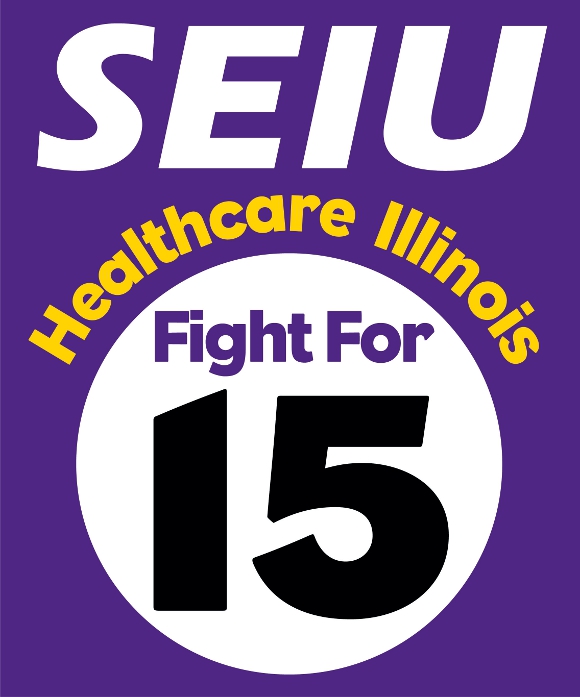 Follow us on Twitter @seiuhcilin  #Fightfor15  #HomeCare15  #NursingHomes15
(April 15th, 2015)

 Contact: James Muhammad,  James.Muhammad@seiuhcil.org
Scott Vogel, scott.vogel@seiuhcil.org
MEDIA ADVISORY
SEIU Healthcare Illinois Members and Families Join Largest Low-Wage Worker Mobilization in Chicago's Living Wage Fight — Protests Target Big Banks to End Toxic Swap Deals, and a "Stroller Brigade" to Fight for Child Care As Part of Downtown March
See complete schedule of events and protests on Wednesday, April 15th, 2015:
6:15 AM – Child care providers join fast-food protest
Providers to speak out about their low-wages and high cost of child care assistance.
(Spanish speakers are available).
McDonald's, 8321 S Ashland Ave, Chicago, IL 60620
10am  – Senior teach-in at Beth-Anne Residence
Families from several different senior buildings and centers will join home care workers to do a teach-in about the richest 1% and who is to blame for Illinois' home care crisis.  Seniors will sign and display a large banner which will later be used in the march from the University of Illinois at Chicago.
4952 W Thomas St, Chicago, IL 60651
11am – Nursing home workers to hold press availability about joining the Fight for $15
Nursing home workers, wearing Fight for $15 t-shirts, will be available for interviews about their struggle trying to survive making poverty wages and announce they are joining the movement for $15 an hour. Nursing home workers will also hand out fliers to educate the public about Gov. Rauner's extreme Medicaid cuts that will hurt low-income children, families, seniors, and patients.
Media availability outside of Alden Village North, 7464 N Sheridan Rd, Chicago, IL 60626
3:30-4pm – Protest Against Bank of America (Roosevelt and Ashland)
Home care workers, child care providers and community advocates will hold a protest outside Bank of America to demand that the bank renegotiate toxic swap deals that are fleecing millions of dollars of taxpayer money which should be used instead to protect home care assistance and expand access to child care for working parents.
1212 S. Ashland, Chicago, IL 60608
3:45 PM –Thousands Join Fight for $15 Rally
Thousands of SEIU Healthcare Illinois members, workers and families will converge at the University of Illinois at Chicago, University Hall Plaza for the largest low-wage worker mobilization yet in the Fight for $15 movement. Speakers from home care and child care will speak from the stage about why the Fight for $15 is crucial for their economic security and that they simply cannot survive on poverty wages.
Illinois at Chicago, University Hall Plaza, 601 S Morgan St, Chicago, IL 60607
4:45 PM — Massive March Protest to McDonald's
NOTE: Parents, families and child care providers will lead a "stroller brigade" with young children in wagons and strollers holding balloons. SEIU Healthcare Illinois members and workers from home care, nursing home, and hospitals will march to downtown Chicago.
March from UIC University Hall Plaza to McDonald's at 111 W Jackson Blvd, Chicago, IL 60604
###