SEIU Healthcare Illinois Responds to Gov. Rauner's Irresponsible Budget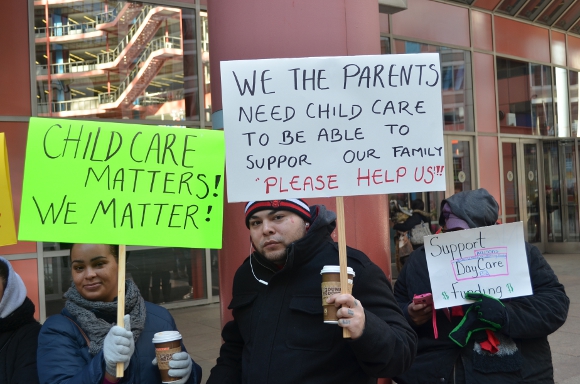 Rauner's FY '16 Budget Reflects His Priorities to Protect Wealthy Interests Instead of Advocating for Fair and Effective Revenue Solutions to Support the State's Most Vulnerable Families
For Immediate Release: Wednesday, February 18th, 2015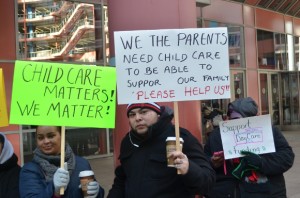 Contact: Scott Vogel, scott.vogel@seiuhcil.org or James Muhammad, James.Muhammad@seiuhcil.org
(CHICAGO) – Working families of SEIU Healthcare Illinois Indiana (HCII), a union that fights for and represents over 92,000 workers in home care, nursing homes, hospitals as well as child care providers, responded to Governor Bruce Rauner's proposed fiscal year 2016 budget.
Gov. Rauner's budget proposals included severe cuts to vital services and program: an estimated $1.5 billion in Medicaid assistance that supports low-income families, children, and seniors; $170 million from the Department on Aging, forcing people into more expensive nursing homes; $400 million from the Illinois Department of Human Services that aids the state's most vulnerable individuals. While Gov. Rauner also stated he wants to fix the Child Care Assistance Program's funding crisis, the reality is that he wants to end access to quality affordable child care for tens of thousands of children and families.
Faith Arnold, a home-based child care provider for over 15 -years, and who serves on the Executive Board of SEIU Healthcare Illinois, issued the following statement on behalf of the organization:
"Governor Rauner's proposed budget can be summed up very simply – Bruce Rauner believes in the survival of the richest.
"No matter who you are, and what you do, honestly, who would want to live in Gov. Rauner's version of Illinois? Gov. Rauner's budget seeks to fundamentally alter our state's character. Every single family in every single community in Illinois will unnecessarily suffer because of Rauner's failed leadership and misguided priorities that favor the rich.
"Gov. Rauner's proposal to slash funding for human services, home care for seniors, hospitals, child care assistance, foster care, nursing homes, job training programs for youth and a host of other vital services are cruel, irresponsible, and hurtful to low-income families who need help the most.
"We are simply not going to accept this budget lying down. We will fight back against Gov. Rauner's extreme and harsh economic agenda and all of the wealthy and special interests that his budget represents. Illinois is our home and we intend to defend our communities and our families against an attack on our democracy by wealthy specialty interests.
"This proposed budget reveals Gov. Rauner's values and priorities as a Governor who wants to balance the state's budget on the backs of the working families. But there is a better, more balanced and sustainable path that we urge Gov. Rauner to pursue.
"Illinois can, and must, solve our state's financial difficulties by enacting responsible, fair and effective revenue solutions that include closing corporate loopholes and creating an equitable system that is adequate to fund vital services for working families, low-income children, seniors, single moms, adults with disabilities, and low-wage workers. Such common sense solutions would not only resolve Illinois' budget crisis but would also raise new revenue responsibly and ask the rich to finally pay their fair share in taxes.
"We call upon Gov. Rauner to work constructively with the state legislature and all vested partners to resolve our state's fiscal crisis with a focus on protecting our state's most vulnerable families and fighting for real revenue solutions that brings Illinois back to fiscal health."
###