Caring Across Generations Holds Chicago Rally with Congresswoman Jan Schakowsky to Support Long-Term Affordable Care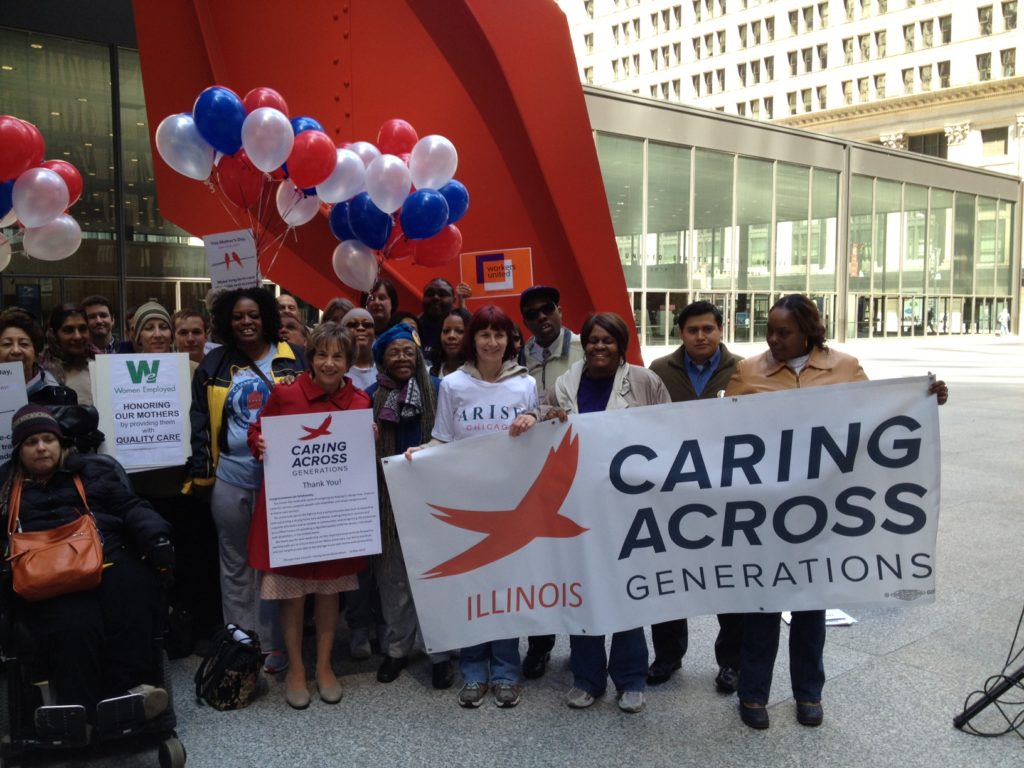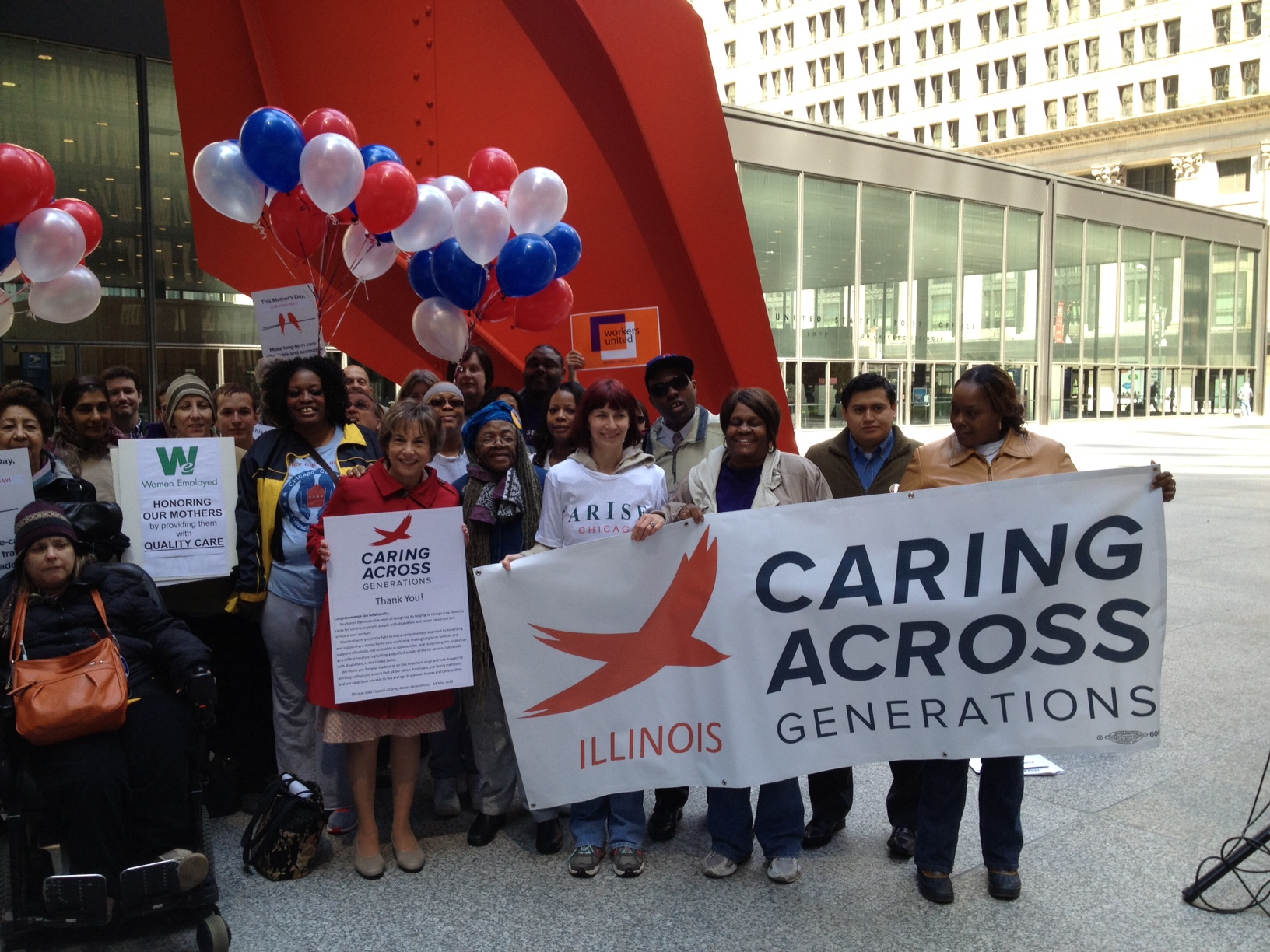 MAY 13, 2013
Demand for Long-Term Care Is Expected to Grow Dramatically to 27 Million Seniors By 2050
Congresswoman Jan Schakowsky and the Caring Across Generations coalition held a rally in downtown Chicago to highlight the need for long-term home care services and support for seniors and individuals with disabilities.
Congresswoman Schakowsky recently introduced a House Resolution to express support for expanded home health care services for millions of seniors and individuals with disabilities. Currently 12,000,000 adults, nearly half of whom are 65 or older, are in need of long-term services and supports due to functional limitations. This number is projected to grow to 27,000,000 by 2050.
Caring Across Generations presented Congresswoman Schakowsky with a Mother's Day card thanking her for her support of working mothers every day. Mothers are often the primary caregivers for their children and other family members, and one day, all of our mothers will need care themselves. Many direct care workers are themselves mothers, often struggling to support their own families.
Advocates, caregivers and care consumers also tried to deliver a card calling on Senator Mark Kirk to honor mothers by highlighting the importance of making quality care available to everyone and supporting current resolutions in congress.
###
Caring Across Generations is a campaign that unites people to change the long-term care system that supports each of us, our family members and our neighbors, to live and age in our own homes and communities. www.caringacross.org
The Chicago Care Council is a local coalition of Caring Across Generations that includes care worker organizations, care consumer groups, and other advocacy and policy groups. Council members include: Access Living, ARISE Chicago, Chicago Jobs with Justice, Chicago Coalition of Household Workers, Chicago Coalition of Labor Union Women, Gray Panthers, Health and Medicine Policy Research Group, Heartland Alliance on Human Rights, Illinois Alliance of Retired Americans, Jane Addams Senior Caucus, Latino Union, National Jobs with Justice, National Domestic Workers Alliance, Sargent Shriver National, Center on Poverty Law, SEIU Health Care Illinois-Indiana, Women Employed, University of Illinois at Chicago, School of Public Health