Victory! Hundreds of New Nursing Home Workers Join Our Union!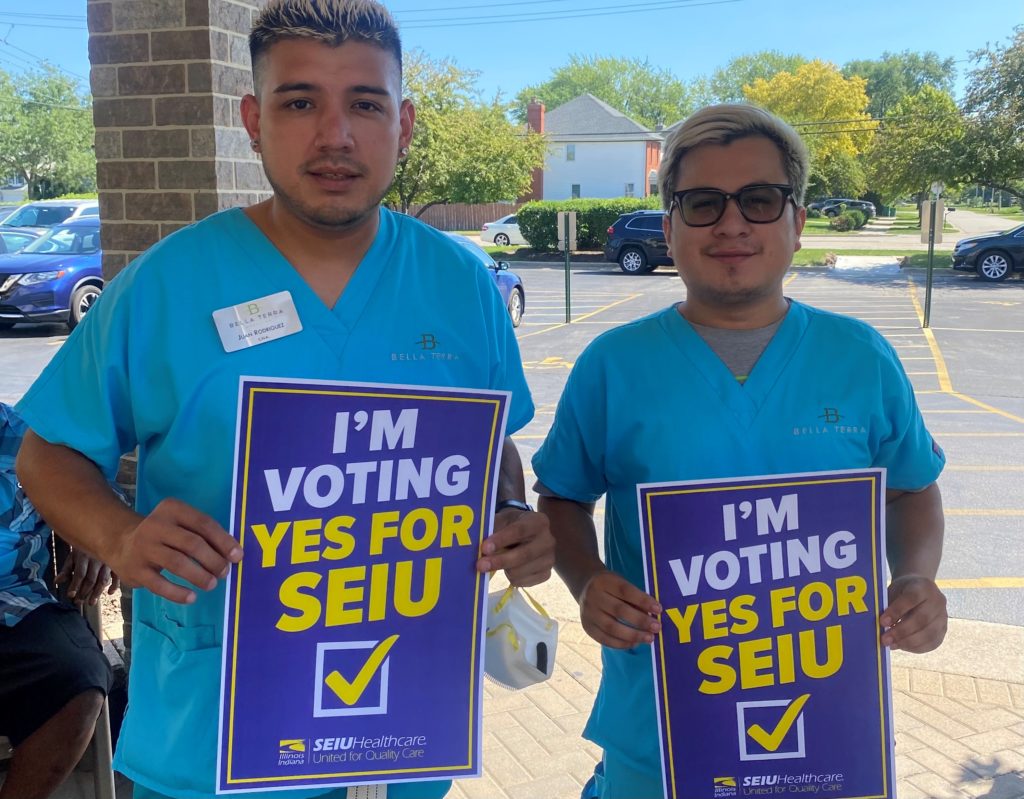 After a very long and hard campaign we are proud to announce victories at two new nursing home facilities that will be joining our Union! Nursing home workers at Bella Terra Wheeling and Bella Terra Streamwood successfully fought for higher wages and affordable health insurance and got the respect they deserve.
Some workers saw pay raises as much as $3-4/hour and all workers are now able to access the Union's affordable Health Insurance plans, saving them hundreds of dollars per month on insurance costs.
We congratulate all the hard work that went into this tough campaign and recognize our member interns (Aaron Wright, Janice Hill, Monica Trotter, Ozzmon Dumas and Jackie Abu) who worked long hours to see this victory through. Their commitment to bringing in new members to our Union will benefit everyone in future contract negotiations.
We know that we are stronger together—the more nursing home workers we have to stand up and fight to change the industry, the more powerful we are. We're excited to welcome these 200 new members who will ultimately be joining us in the Association contract fight next year!