We are committed to your health and safety on the job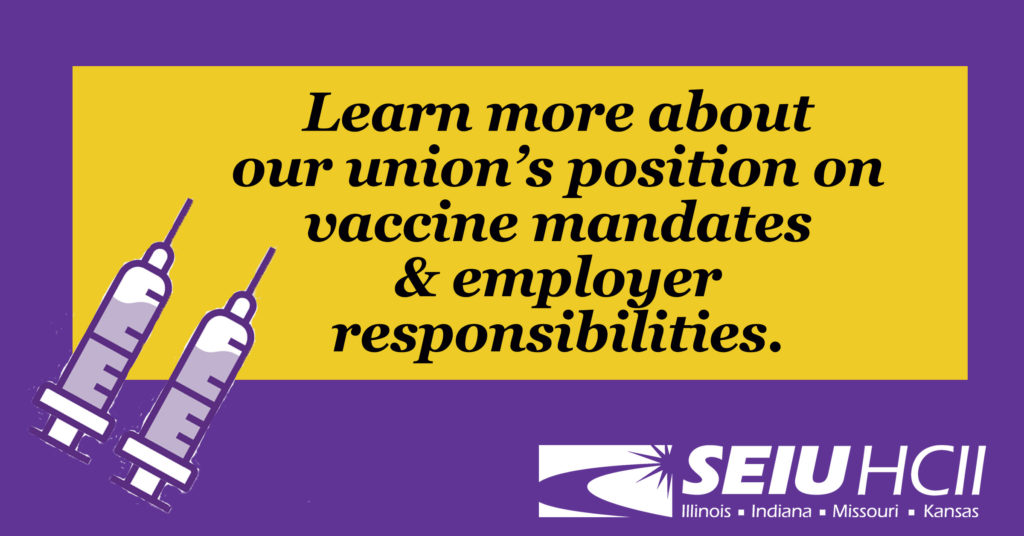 From President Greg Kelley…
Fellow SEIU HCIIMK members,
As a union of healthcare workers dedicated to public health and well-being, we are committed to vaccination as a crucial step towards safeguarding the health of our members, the people we serve and entire communities.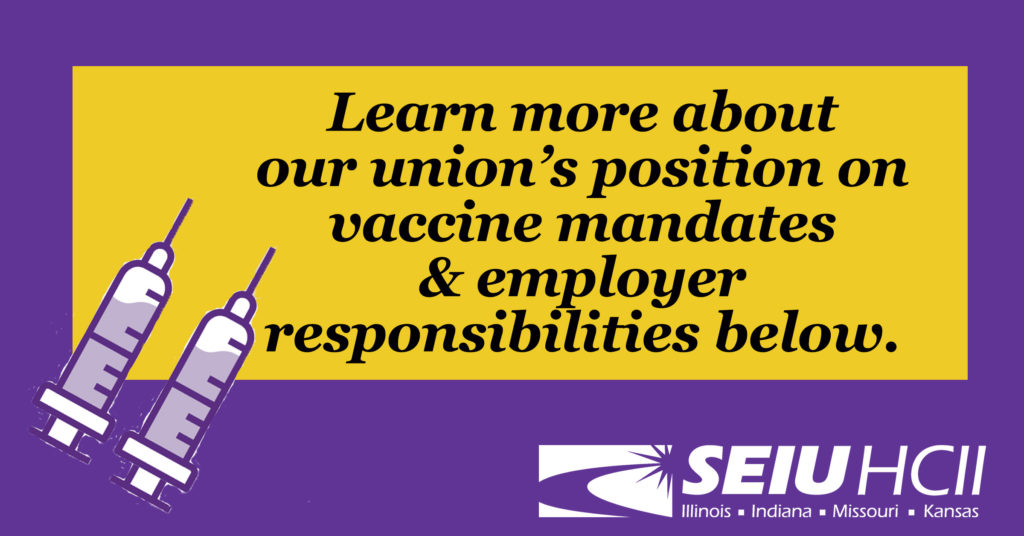 Since the beginning of the year, we have worked tirelessly to provide education, resources and appointments for COVID-19 vaccines to workers we represent. Our efforts have led to thousands of our members being safer on the job today and ensured that communities most in need but often overlooked had access and equity in vaccine distribution.
The threat of the delta variant is real and it is surging across our country. In the last week, over one hundred thousand children were diagnosed with COVID-19. ICU's are running out of beds in different parts of the country. We see younger, healthier Americans becoming severely ill by a virus that we once thought only threatened the elderly and immunocompromised.
The situation is critical. But, we have the tools we need to stay healthy.
Vaccines are safe and extremely effective against preventing COVID-19, especially severe illness and death.
Urgent action is necessary to stop the spread of COVID-19 and save lives.
That is why we support mandated vaccinations for healthcare workers and stand ready to negotiate and collaborate with employers to ensure our members' voices and concerns are heard and addressed.
We believe it is crucial that workers and employers work together to not only significantly increase vaccination rates, but to do so in a way that respects frontline caregivers and involves our members through negotiation.
As always, the needs of our members will be at the forefront of this process and that is why we are asking you to complete this survey right now and share your thoughts.
To start, we are demanding that employers provide the resources workers need to be vaccinated without any negative financial or other impacts. For example, bargaining over sick days and paid time off. Employers must listen and proactively respond to and act upon worker concerns.
Take our survey right now to share what concerns you may have about vaccine mandation where you work.
If you need help finding a location to get your vaccine, if you still have questions or want to hear from fellow SEIU Healthcare members who already received their vaccines, please click here and check out all the resources available on our website.
Together, we can defeat this virus. One vaccine at a time.
In solidarity,
Greg Kelley
President, SEIU HCIIMK