UPDATE: In Illinois, 53% of State's Covid-19 Deaths Linked to Nursing Homes; 3,433 Nursing Home Residents Have Died as Demands to Hold the Industry Accountable Grow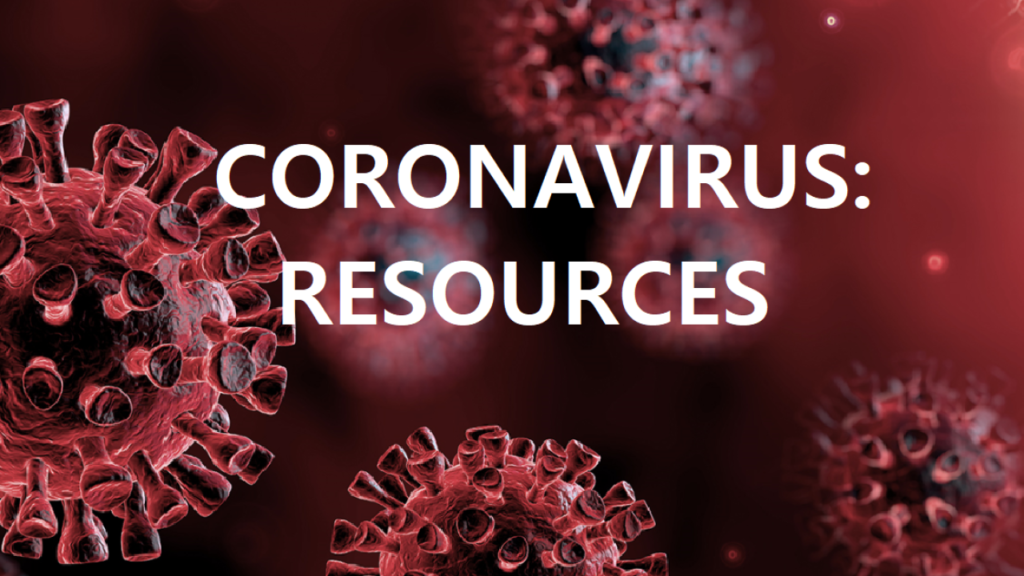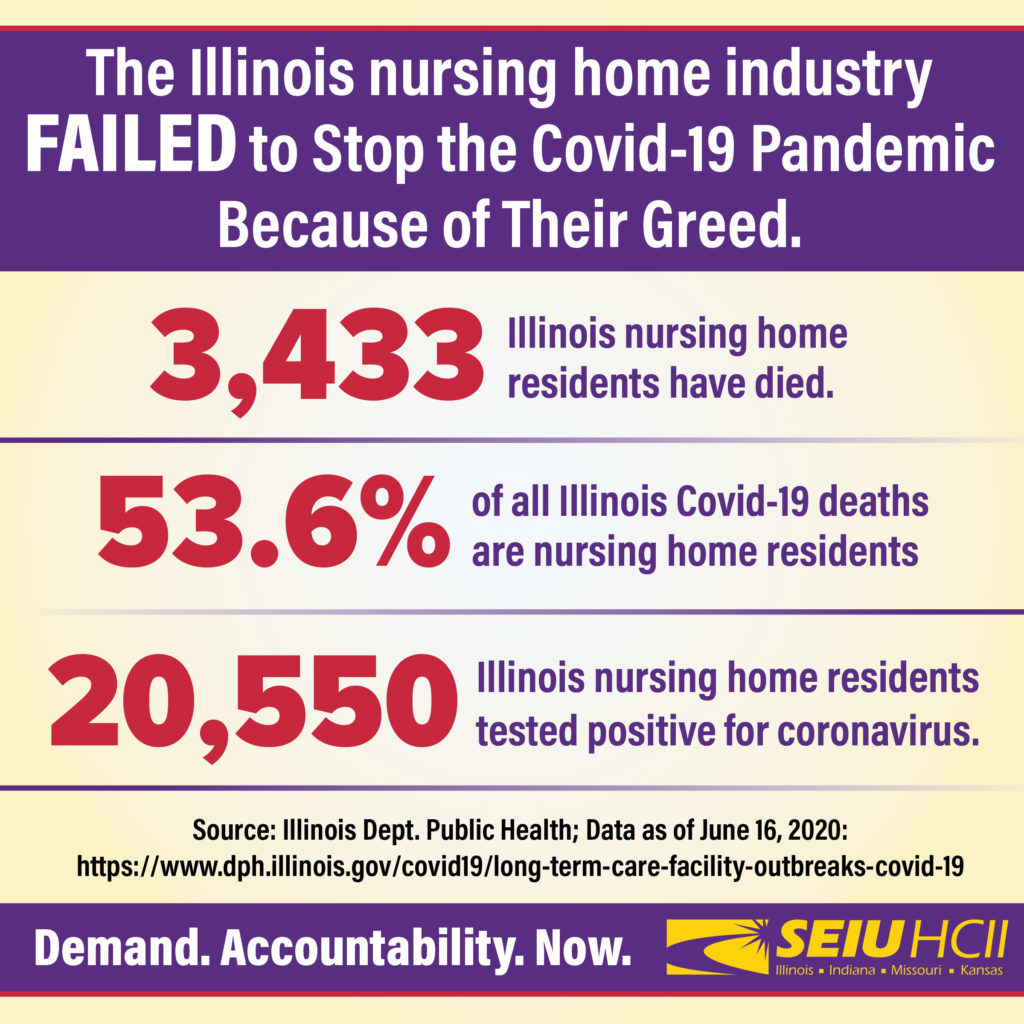 (Wednesday, June 17, 2020) — The Illinois Department of Public Health updated its reporting on nursing home residents who have died or tested positive for Covid-19 as of June 16th.
The appalling levels and scope of fatalities and illnesses among nursing home residents and workers continue to fuel demands for accountability on the Illinois nursing home industry as questions continue to rise about what dramatic steps the industry is taking to mitigate the pandemic and protect residents and staff.
Our union has repeatedly asked and demanded answers as to why the industry is not doing absolutely everything in their power to save lives, such as:
increasing and immediately reporting Covid-19 testing of all residents and staff;
giving proper PPE (personal protective equipment) such as masks, especially N-95 masks, gloves, gowns, goggles to all workers who need or request them;
ending short-staffing immediately and creating plans to increase staff at every facility;
paying fair and decent wages to attract more workers as well as providing hazard pay who are putting our lives on the line just by showing up to work;
and providing paid sick time to all workers who feel ill, have Covid-19 like symptoms, or need to care for family or loved ones.
(Friday, June 12th, 2020) — More grim statistics were released by the Illinois Department of Public Health and reported by Health News Illinois:
A majority of COVID-19 deaths in Illinois continue to be linked to long-term care facilities, according to the latest state data.
As of Friday, 3,053 deaths have been reported among those facilities' residents and workers. That accounted for 52.7 percent of the state's 5,795 COVID-related deaths reported that day.
The percentage of deaths linked to long-term care facilities remains the same from last week.
At least 18,337 long-term care facility residents or workers have tested positive for COVID-19.
The information follows data put out last week by the Centers for Medicare and Medicaid Services that found Illinois nursing homes' averaged 34.7 deaths per 1,000 residents, the 14th highest rate in the nation. New Jersey was highest with 178.3 deaths per 1,000 residents.
The data also found that Illinois nursing homes averaged 142.9 COVID-19 cases per 1,000 residents, the 11th highest in the nation. New Jersey was highest with 446.1 cases per 1,000 residents.
Illinois officials reported 115 more COVID-19 related deaths over the weekend, bringing the state's total death count to 5,904. An additional 1,842 total cases were reported, bringing the state's total to 127,757 in 101 counties.
… Friday also saw Illinois cross 1 million total processed COVID-19 tests. A total of 41,855 tests were processed over the weekend, bring the total number of completed tests to 1,042,774.
---
The fundamental question we continue to ask is this: is the nursing home industry doing absolutely everything in their power to protect the health and safety of residents and workers in long term facilities from the Covid-19 pandemic?
Are Illinois nursing home owners demanding and providing workers proper PPE (personal protection equipment on an on-going basis and providing training?
Are they systematically testing all staff and residents AND immediately reporting positive tests to workers and state authorities and the Public Health Department?
Are they communicating with workers and families about their safety protocols? Has the industry increased staffing; encourage workers to utilize paid sick time if they are sick; or providing wage increases and even hazard pay to keep staffing levels up?
This industry must be held accountable for their inept response to this tragedy because they continue to put profits above the lives of our residents and workers.
History will not be kind. All the more reason for the nursing home industry to take urgent action NOW and move heaven and earth to reduce the risks to this pandemic.