Watch Video: Northwestern Memorial Hospital Workers March on the Boss in Fight for $15 / 15%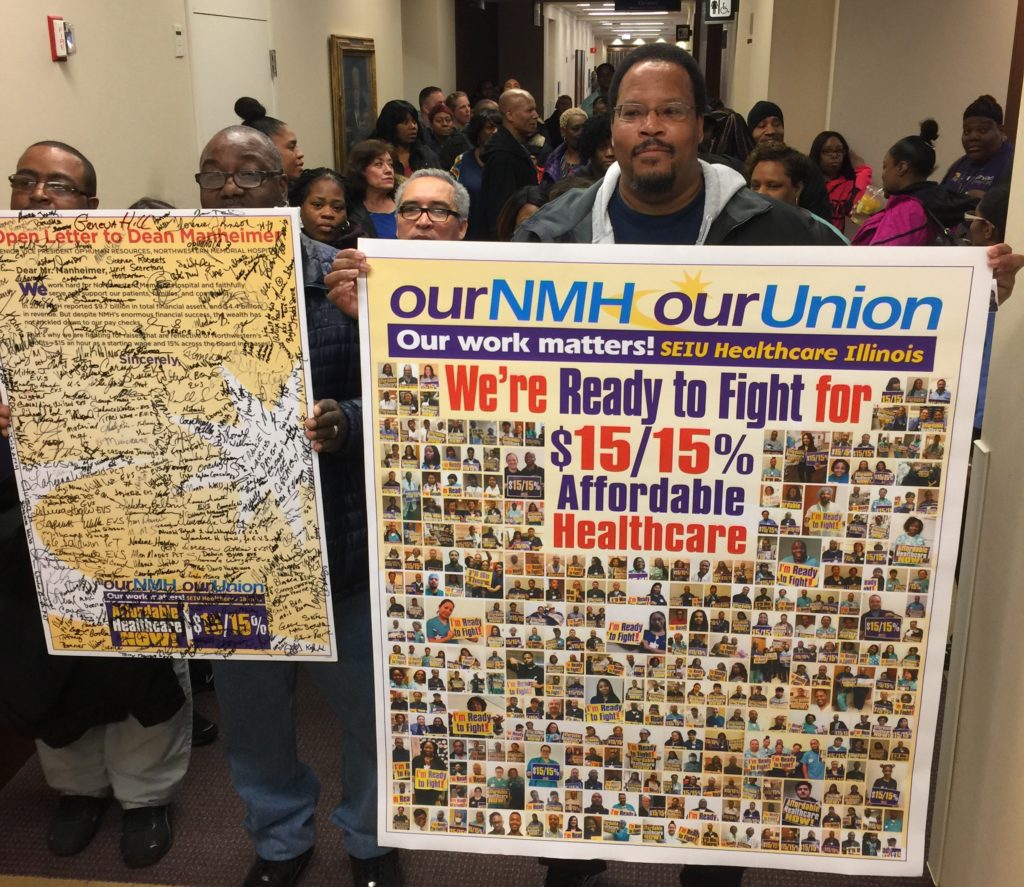 (Tuesday, March 7th, 2017) — Northwestern Hospital workers organized a massive delegation to deliver a large petition board, signed by hundreds of employees, to Dean Manheimer, the Senior Vice-President of Human Resources at Northwestern Memorial Hospital.
In addition, nearly 400 hundred Northwestern workers posed with rally signs to create a massive display showcasing our power and demands for "Affordable Healthcare Now" and a starting wage of $15 an hour and 15% across the board increases!
In 2015 NMH reported $9.7 billion in total financial assets, and $4.4 billion in revenue. But despite NMH's enormous financial success, the wealth has not trickled down to our pay checks. As workers head back to negotiate our contract we're showing our strength at the bargaining table!