HCII Members Join Allies to Stand Up for Community and Home Based Services on the 47th Anniversary of Medicaid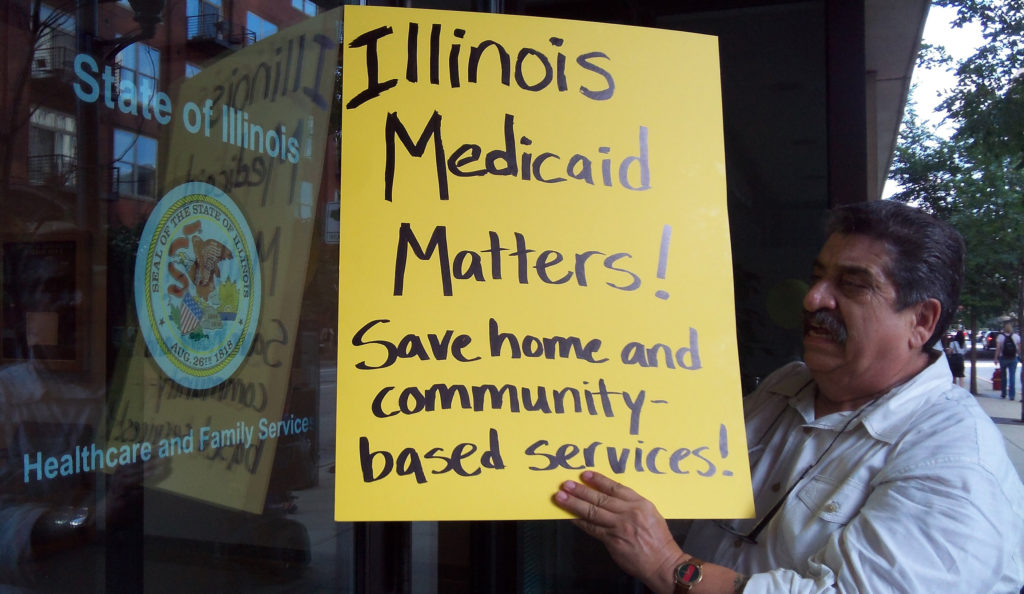 On July 30th, SEIU Healthcare members joined our allies to celebrate the 47th anniversary of Medicaid and to take a stand for Illinois Medicaid funded home and community based services.  Supporters gathered outside of Daley Plaza and heard from a variety of speakers, including U.S. Representative Jan Schakowsky, State Senator Mattie Hunter, State Representative Esther Golar, and SEIU HCII member Richard Stowell.
Richard Stowell is a Personal Assistant serving a professional with disabilities in the Chicago area so he knows firsthand how critical home based programs are.
"I help my client get up in the morning, get ready for work, and make sure he's settled at work before I head back and clean his apartment.  Access to home care is vital so my consumer can keep working and living independently at home," said Stowell.
In addition to his job as a Personal Assistant, Richard also has a son, Nathan, who was in a car accident about ten years ago and now relies on home care 24 hours a day.  Richard explained to the crowd that without Medicaid he and his family would not have survived the catastrophic medical bills after his son's accident, nor would Nathan be able to live the life he has now at home.
See Richard Stowell's testimony below.