Two St. Louis hospitals become the first in the city to organize, joining together in SEIU!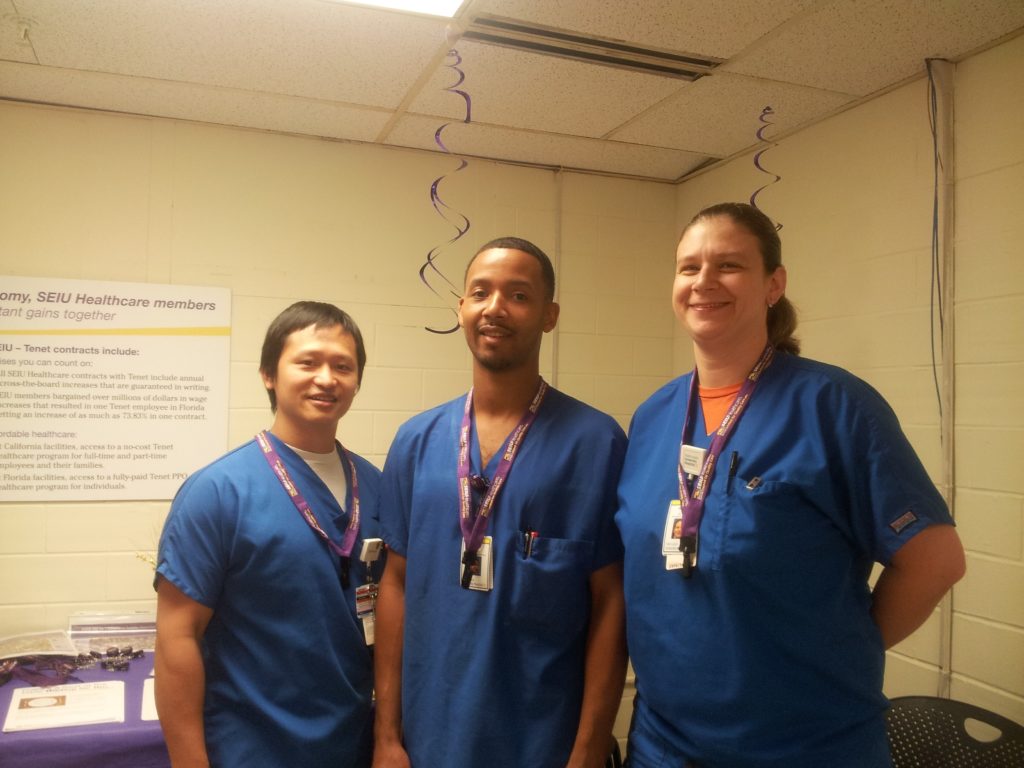 St. Louis University Hospital (SLUH) and Des Peres Hospital became the city's only currently unionized hospitals this month when techs, nursing assistants, and other service and maintenance workers voted overwhelmingly to join SEIU Healthcare IL/IN/MO/KS! A bargaining unit of over 500 workers at SLUH and 200 workers at Des Peres united for a stronger voice in patient care decisions and securing a better future for their families.
"We were victorious because of the care we have for our patients and have for each other as coworkers. We all have the same goal for utmost patient safety and patient care, the same high standard we would expect for ourselves," said Jessica Harris, a Respiratory Therapist at St. Louis University Hospital. "I have many family members who helped build our city and they were all in unions that helped them fight to secure fair wages and benefits to provide for us growing up, I'm hopeful that together with my coworkers we too can improve our jobs and patient care."
"We had a choice to make and we voted to unite in SEIU Healthcare to gain a stronger voice on the issues we care about. Alone it's difficult to make change but by joining this union we can make a difference for our families and for our patients because we will have one united voice at our hospital," said Patrice Odom, a Care Partner in the ICU.
This election marks the first SEIU Healthcare victory of Tenet hospital workers in the St. Louis area. They join the 9,000 other Tenet-affiliated workers in Florida, Georgia, Tennessee, and California who are already united in SEIU Healthcare.