Health care, home care, and child care providers take Springfield by storm to stop cuts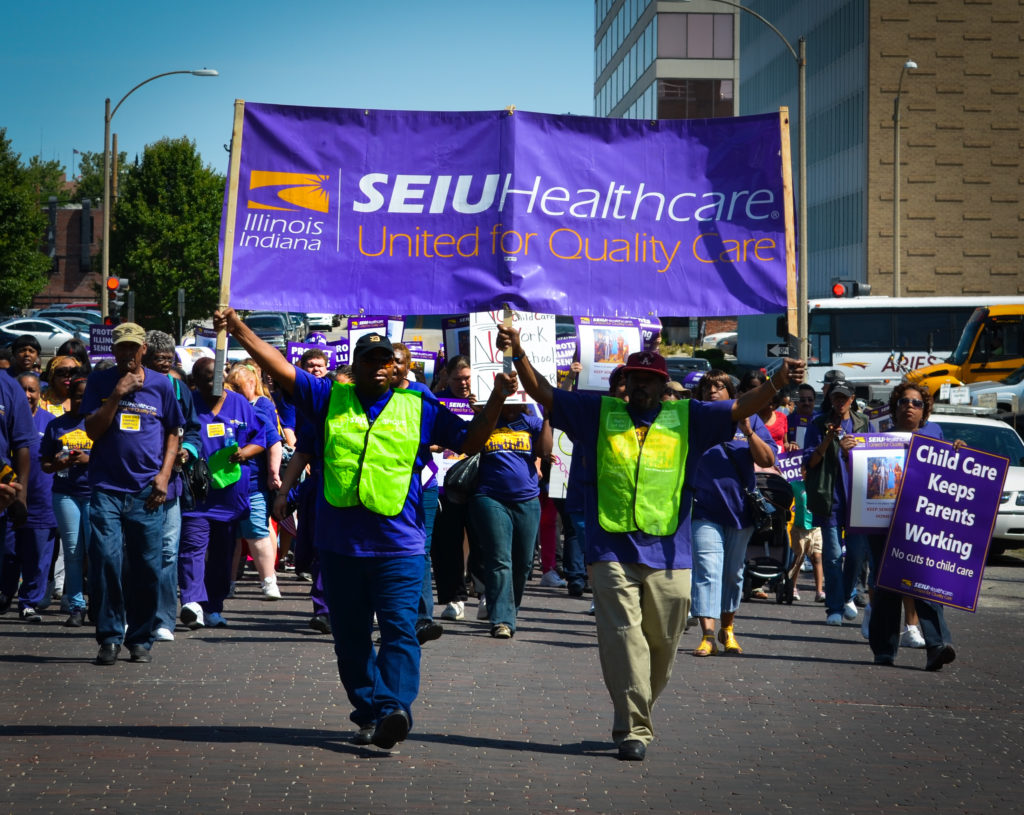 More than 1,200 health care, home care, and child care providers traveled to Springfield on May 15 to speak out against massive budget cuts that threaten Illinois' working families, seniors, and people with disabilities. Members delivered more than 12,000 postcards from Illinois residents against these cuts to Governor Pat Quinn's office.
"Each and every one of us got on a bus early this morning to come here and make sure our voices are heard.  Our presence here today reaffirms our values – doing what's right for seniors, people with disabilities, kids and working parents, providing quality care for the people of Illinois, and fighting for fairness in our communities," said child care provider Faith Davis.
In recent weeks, child care providers have been fighting an immediate budget shortfall that could leave them without pay till June, threatening to shut down the Illinois child care system that working parents depend on. But proposed cuts to next year's budget would affect our entire membership, with cuts to home care, Medicare, and Medicaid putting thousands of people who use home care, nursing homes, and community hospitals in danger.
"I've worked at Mt. Sinai for 13 years and have been a patient for 25 years.  If these budget cuts go through, it will be drastic for our community. Our state doesn't have a spending problem, it has a revenue problem," said Sansaree Brinson, a Chicago hospital worker. Throughout the day, members called on legislators to support a fair tax system in Illinois that puts community resources before tax breaks for rich corporations.
See our members in action: