Research Hospital and Menorah Medical Center workers rally for good jobs and quality care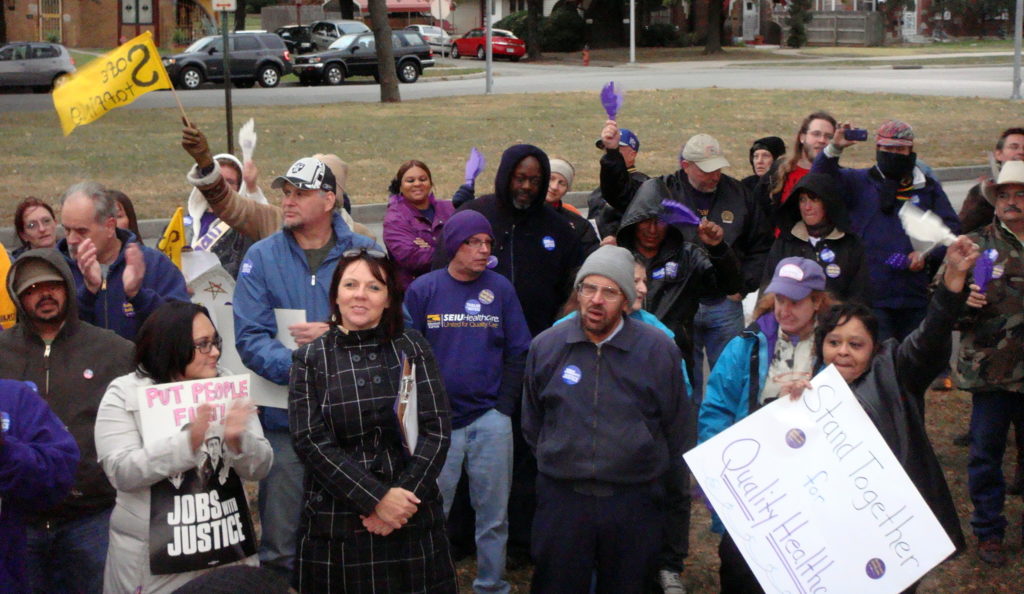 Service, maintenance, and technical employees at the Research Hospital and Menorah Medical Center campuses rallied with community allies on October 19th to stand up for quality care and quality jobs in the Kansas City area.
Though the more than 920 workers at these campuses have been members of SEIU Healthcare of Missouri and Kansas since last September, they are still bargaining their first contract with their employer, Hospital Corporation of America [HCA].
"There are people working here providing important services to our patients that still don't make ten dollars an hour," said Karen Wright, an ultrasound technologist at Brookside, an HCA-owned outpatient facility. "Many of them can't afford to use the health insurance here, since wages are so low and the copays and deductibles are so high. It's really a crime that the people who provide hospital services for this community can't afford to take care of their own health."
HCA is the one of the nation's leading healthcare providers, making more than a billion dollars in profits in 2010 alone. Members go back to the bargaining table with HCA on the 24th.