UPDATE: Home care providers, consumers, and advocates call to end Missouri's contract with SynCare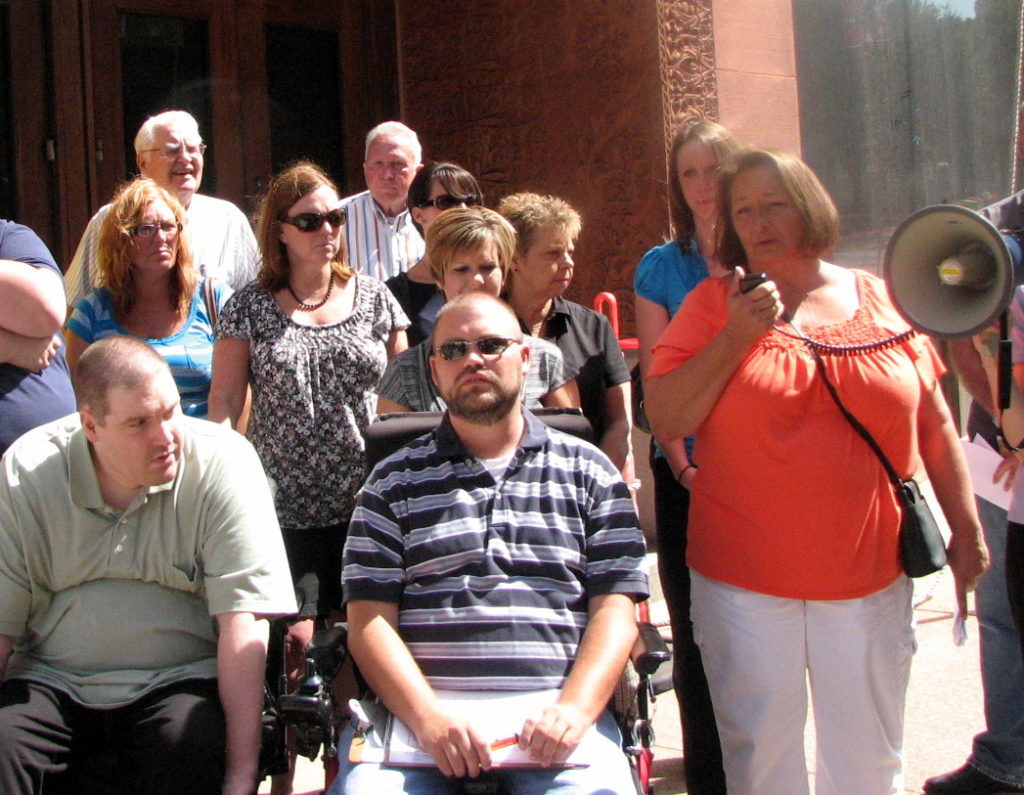 In a series of rallies across Missouri, home care agencies, providers and consumers called on state officials to end a contract with SynCare, Inc., an Indiana company hired to assess the home health care needs of Medicaid-eligible seniors and people with disabilities.
SynCare's inability to handle a large volume of assessments have left seniors and people with disabilities in health care limbo, often waiting on hold for hours during telephone calls to the company and getting no answers. SynCare is also under fire for conducting inadequate assessments, leaving vulnerable people without the care they need, and laying off workers who conduct these assessments, despite their huge backlog.
"SynCare is taking advantage of our seniors," said MHCU member Ella Giles, a St. Louis CNA who participated in the actions in St. Louis and Cape Girardeau. "A consumer at the rally told me she was on hold for five hours trying to get an assessment so she could get someone to care for her, and she's on a fixed income—she can't afford those extra minutes on her phone. She had to give up before she got to talk to anyone."
"We all came out to put pressure on the state to cut ties with SynCare because seniors and people with disabilities are getting a raw deal," said Farline Williams, a home care worker in St. Louis. "People have been calling and calling and getting no response, and when they finally do get an assessment, SynCare does its best to make sure nobody qualifies for home care. But people in Missouri really need us—consumers need help around the house so they can stay in their homes, and their families need us so they can keep going to work knowing that their mom or dad or grandma is going to be safe."
"Despite the fact that my son cannot dress himself, bathe himself, cut up his own food, or drive, SynCare dropped him off the program saying he was not eligible for help," said Dan Cozine, a De Soto consumer.
Home care advocates presented a letter to legislators, calling on them to work with advocates and providers to find an alternative to these third-party assessments and work through SynCare's backlog of cases.
See a video about how SynCare is negatively affecting seniors and people with disabilities, and read more about advocates' efforts to end their contract.